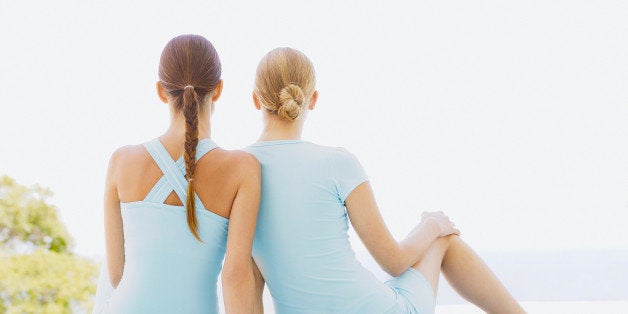 An HIV-positive woman likely transmitted HIV to another woman through sexual contact, according to a new case report from the Centers for Disease Control and Prevention.
Woman-to-woman transmission of HIV is extremely rare, but can occur through "unprotected exposure to vaginal or other body fluids and to blood from menstruation, or to exposure to blood from trauma during rough sex," the report said.
The case involved two women: The HIV-positive woman was 43 years old and tested positive for HIV in 2008. She began antiretroviral therapy in February 2009, but stopped receiving the therapy in November 2010. The other woman was 46 years old and had heterosexual sexual intercourse before, but not in the 10 years before she was infected with HIV. She had three other female sexual partners in the five years before being infected, but didn't undergo or acquire transplants, acupuncture, blood transfusions or tattoos, which could have exposed her to HIV. She also sold her plasma, and in March 2012 she had tested negative for HIV through the routine HIV screening for plasma donation.
CDC researchers reported that the woman newly infected by HIV experienced symptoms of fever, muscle cramps, diarrhea, dry cough, vomiting, decreased appetite and sore throat, in April 2012. She went to the doctor, but tested negative for HIV; she received medication for a presumed upper respiratory infection. However, when she tried to sell her plasma 18 days later, the HIV screening test there revealed that she was in fact HIV-positive.
The HIV viruses that infected the two women were nearly identical genetically, leading medical experts to conclude that the HIV-positive woman likely transmitted the virus to the previously HIV-negative woman. The newly infected woman also said that the HIV-positive woman was her only sexual partner in the six months prior to being infected.
CDC researchers reported that the woman had unprotected sex, both vaginal and oral, and also shared sex toys. "They described their sexual contact as at times rough to the point of inducing bleeding in either woman," according to the report. "They also reported having unprotected sexual contact during the menses of either partner."
The case report should serve as a reminder that all people in discordant couples -- meaning one partner has HIV while the other one doesn't -- should be counseled in safe sex practices, CDC researchers said.