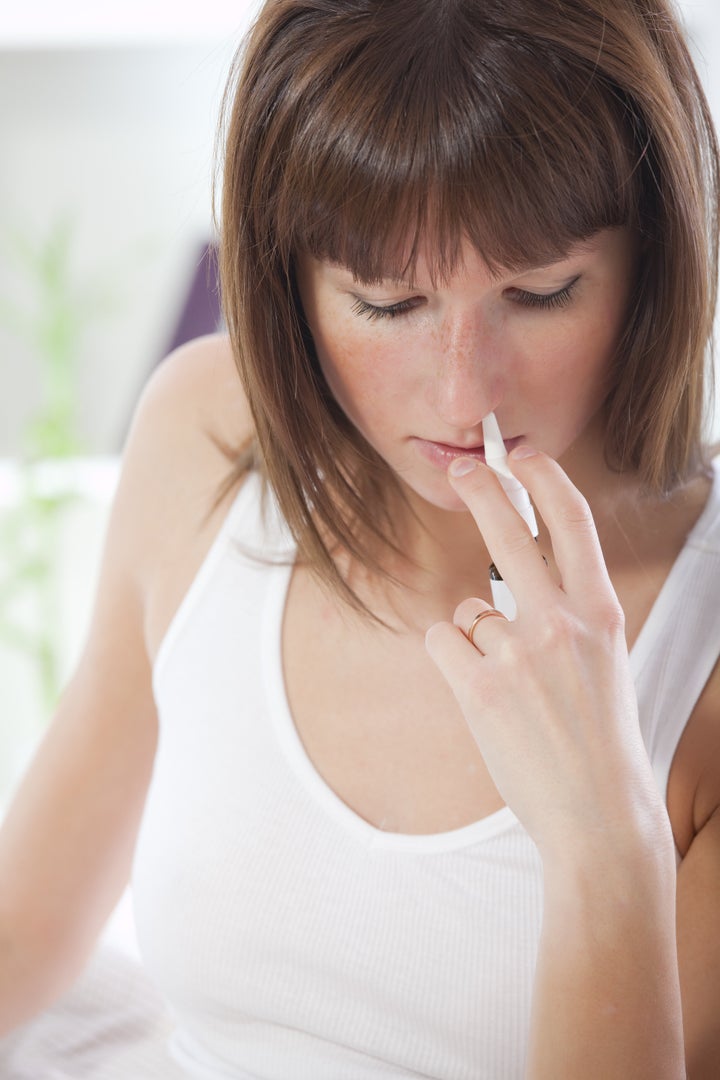 Never thought nasal sprays could be sexy? Turns out the female equivalent of Viagra could come in nose spray form.
A nasal spray intended to boost female sexual arousal is about to undergo clinical trials in Australia and Canada, reported i09. (Australian researchers are trying to recruit about 100 women between the ages of 18 and 49 to get the trial off the ground.)
The drug, called Tefina, is a testosterone gel that is absorbed into the body through the nose. According to ONENews, the gel would absorb within a few minutes and impact a woman's libido within a few hours. The spray is meant to treat Female Orgasmic Disorder (FOD), defined by the American Psychological Association's diagnostic manual as: "Persistent or recurrent delay in, or absence of, orgasm following a normal excitement phase."
Viagra, the drug Pfizer introduced in 1998 to treat erectile dysfunction, generates nearly $2 billion a year in the United States, according to ONENews, so it's not unreasonable to predict that a female version would make a significant amount of money as well. And proponents of the female arousal nasal spray contend that FOD is an issue that many women struggle with -- a 2011 survey found that women have orgasms about half as often as men do -- and need (possibly pharmaceutical) help dealing with.
"Female sexual dysfunction is a real thing and we think up to 43 percent of women suffer some form of sexual dysfunction," Dr. Fiona Jane of Melbourne's Monash University told ONENews. "A lot of people have thought that drumming up the idea of a female 'Viagra' is just for pharmaceutical companies. In fact, there is a huge need for women to have their sexual dysfunction addressed."
However, many still remain skeptical about the idea of medicalizing how often women have orgasms -- and don't. "The current wave of medicalization has much more to do with economic issues [than in the past]," Lenore Tiefer, Ph.D., a clinical associate professor of psychiatry at the NYU Langone Medical Center, told The Huffington Post in 2011. "There's more of an industry involvement now." And a 2009 documentary film "Orgasm Inc." makes the claim that pharmaceutical companies "might be trying to take advantage of women (and potentially endanger their health) in pursuit of billion dollar profits."
i09's George Dvorsky contends that it will be up to the consumers of products like Tefina -- a.k.a. women themselves -- to decide whether or not a drug is the right way to improve their sex lives:
Clearly, women need to be mindful of their reasons for taking a drug like Tefina while remaining wary of corporate intrusions in the bedroom. But some of the arguments against its development and use sound nothing short of paternalistic (whether they come from a man or a woman).

Ultimately, when it comes to a female viagra ... it's about personal choice and a person's right to have access to these technologies. Assuming they're safe and effective, we can decide for ourselves how to best use them.
Would you consider using a "Female Viagra"? Let us know in the comments!
Related
Before You Go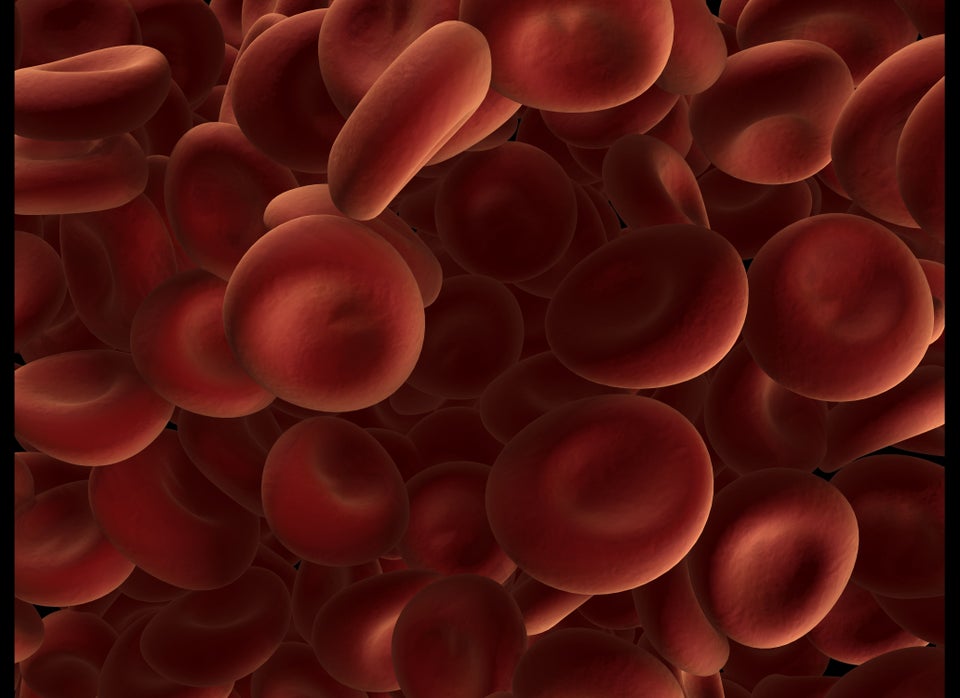 5 Health Benefits Of Orgasms
Popular in the Community