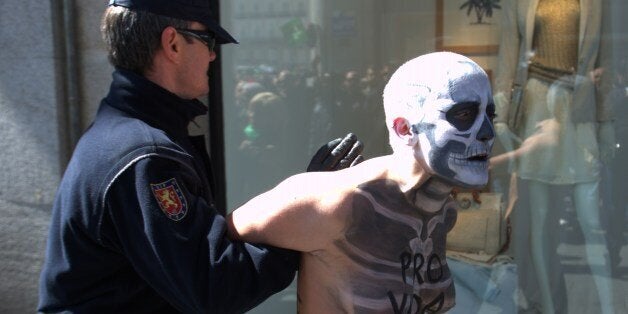 Topless female activists, their faces smeared in black-and-white paint to look like skeletons, stormed a pro-life rally in Spain on Sunday.
Five members of women's rights group Femen shouted out "Pro-life is genocide" at the crowd of thousands participating in the anti-abortion gathering in Madrid. Repeat offenders in the group were arrested by police for public indecency, The Local reports. The stunt was meant to voice disapproval of proposed legislation that would severely restrict access to abortions in the county.
Although national polls show 70 to 80 percent of the country wants abortion to remain legal, Spain's conservative government is holding strong for the bill's passage.
"We are not talking about moral issues or electoral advantages, but instead the defense of fundamental rights," Justice Minister Alberto Ruiz-Gallardon said in support of the bill at the ruling People's Party convention in February, per The Telegraph. He added, "You have my word that no screams or insults could provoke me to abandon my commitment to comply with [the People's Party] platform to regulate the rights of women and the unborn."
Femen's recent protest isn't the group's first against Spain's anti-abortion bill. In October, members appeared topless inside the parliament, shouting "abortion is sacred," according to The Associated Press.
WARNING: The images below are NSFW.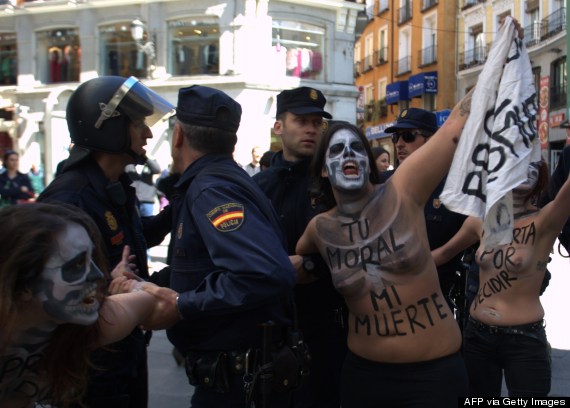 A Femen protestor shouting at the "Si a la Vida" ("Yes to Life") demonstration near the Puerta del Sol square March 23.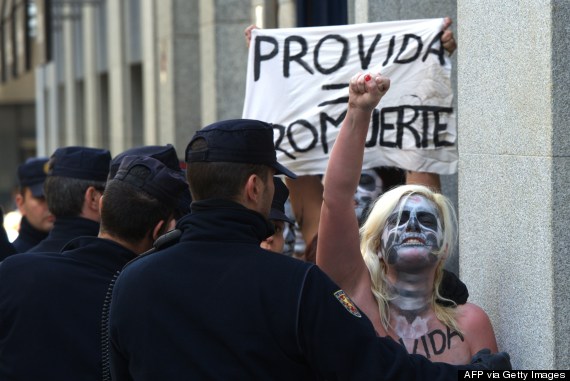 Police officers halt Femen's rally at the "Si a la Vida" rally in Madrid.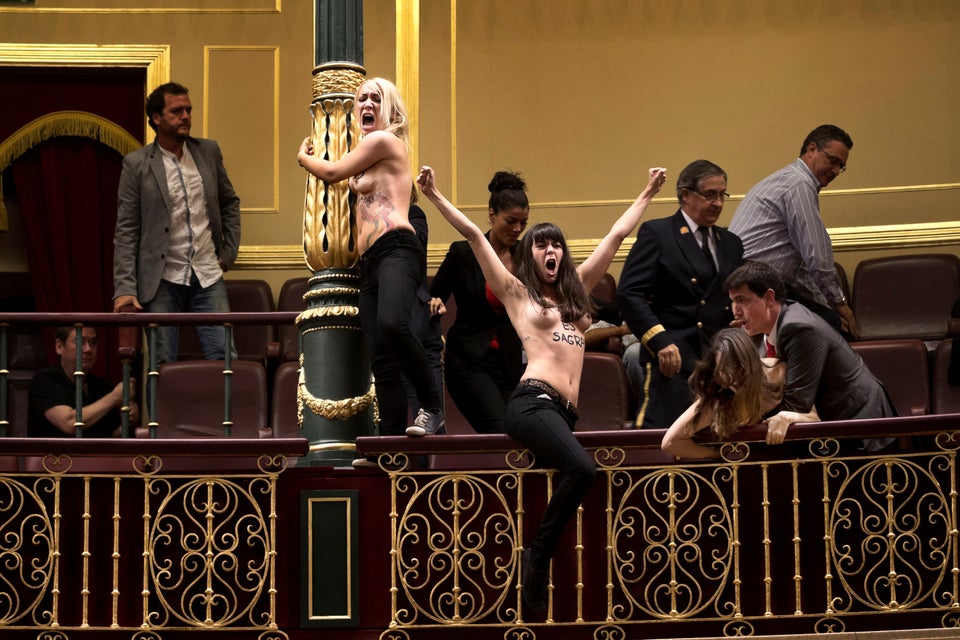 FEMEN Protest In Spain (WARNING: NSFW)