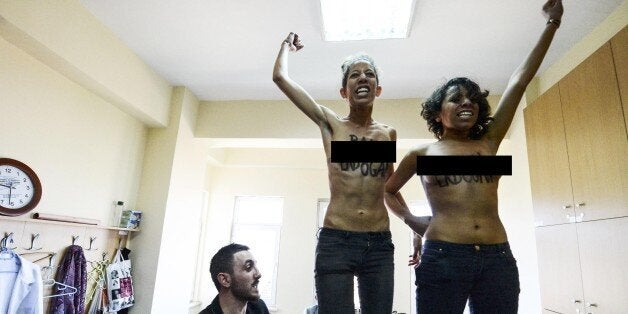 The topless activists briefly disrupted municipal elections in March when they entered a polling station in Istanbul, where the prime minister was expected to vote. With "Ban Erdogan" written across their breasts, the two women stood on a table and yelled out the slogan to protest the criticized leader's reign.
Inna Shevchenko, a Ukrainian activist and leader of the women's movement, shared the news on Twitter.
One of the activists, Duvelle-Charles, also took to the social network after the indictment was made public.
It has been more than a year since protests against Erdogan and the Turkish government broke out across the country. On the one-year anniversary of the nationwide demonstrations Saturday, Turkish police used tear gas on supporters of the opposition who had gathered in Istanbul and Ankara.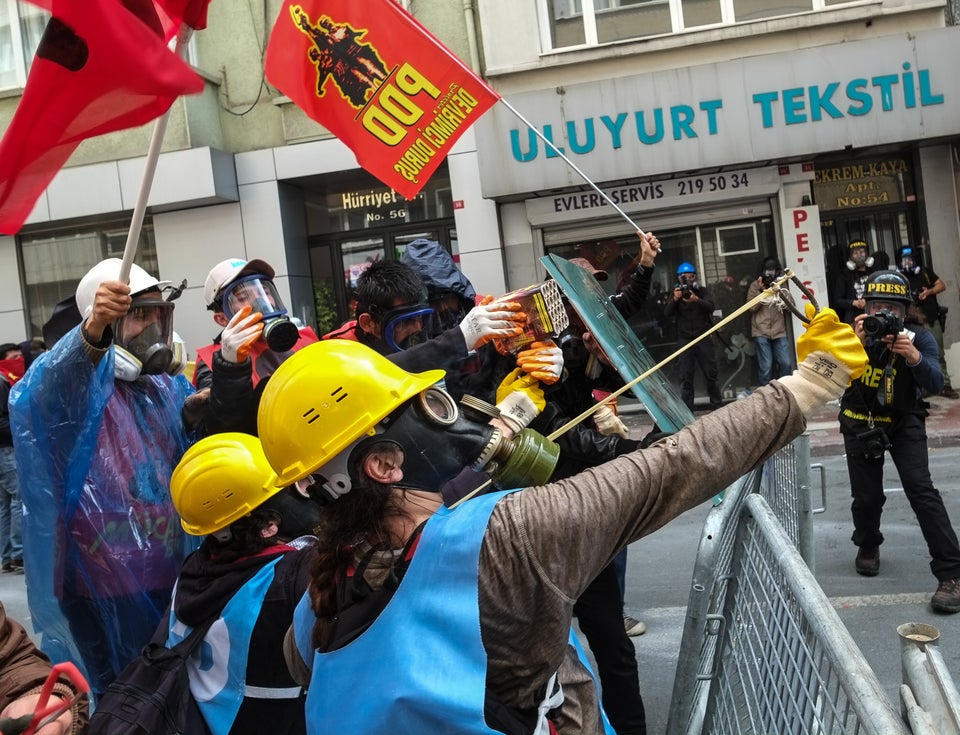 May Day Clashes In Istanbul
Popular in the Community