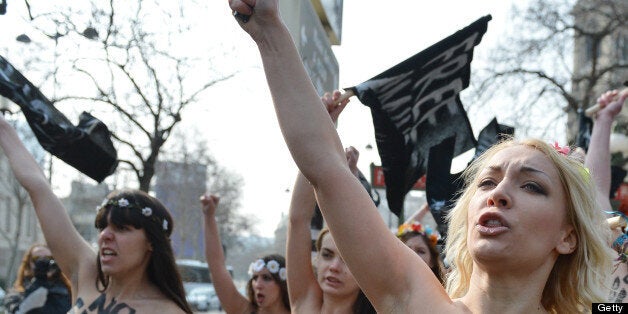 It seems Femen is moving to France.
Shevchenko described her request for asylum as a "strategic choice" since Femen moved its headquarters to France and also opened its first training camp for activists in Paris, Russian news agency RIA Novosti reports.
Founded in 2008, Femen has built up a reputation of staging radical protests, often showing skin to draw attention. Yet, the use of nudity is not without legal repercussions.
Three Femen activists spent a month in a Tunisian jail after they staged a topless protest outside a courthouse in May. Though the three apologized during their appeals hearing in order to avoid further jail time, the day of their release, French activist Pauline Hillier told reporters: "We regret nothing. FEMEN never regrets its actions."
Before You Go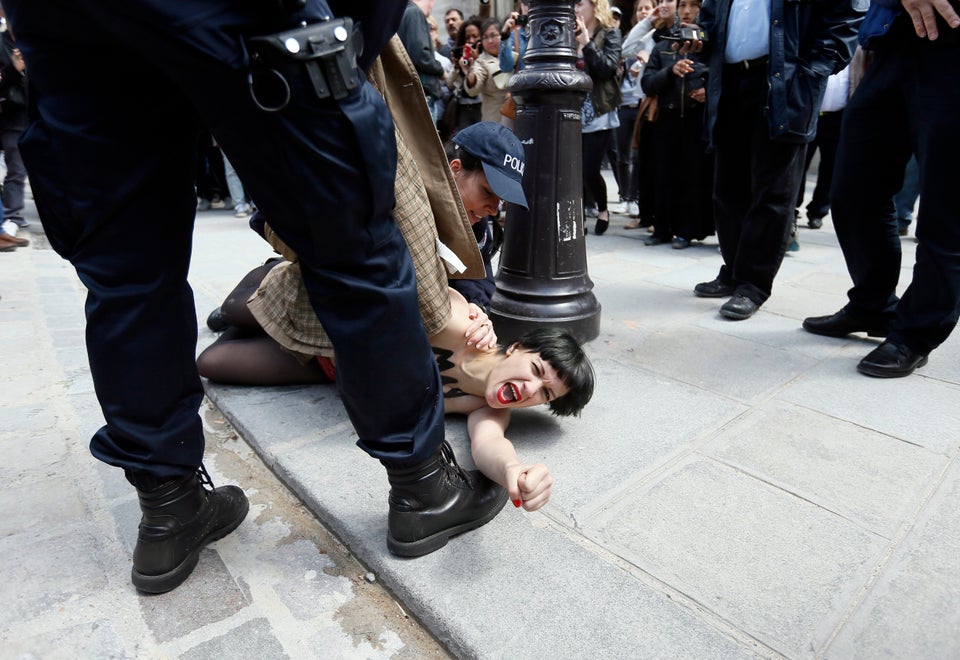 FEMEN Protest Inside Notre Dame (NSFW)
Popular in the Community