Shouting slogans like "Free women" and "No Sharia," a trio of topless female protesters from the infamous Ukrainian-based group FEMEN converged on a Swedish mosque Saturday and were promptly arrested.
However, the women told local media outlets they were lucky to live in a country where they would merely be arrested for such a protest.
Another protester told the outlet that she and her fellow protesters had been hoping to send the message of "freedom to women" and the "freedom to have your own individual choice to decide over your body."
"We should not be called whores," the protester told AftonBladet, "or that we are doing something shameful -- like they were calling us today in the mosque. They were calling us whores, whores from hell."
According to the FEMEN website, the "sextremists" who participated in the mosque protest were of Egyptian, Tunisian and Swedish origin. They were protesting Islamic extremism and oppression against women, particularly in Egypt:
FEMEN calls upon the Egyptian women to take an active part in the overthrow of Islamism revenge for centuries of humiliation and slavery... The fire of revolution must burn!
Before You Go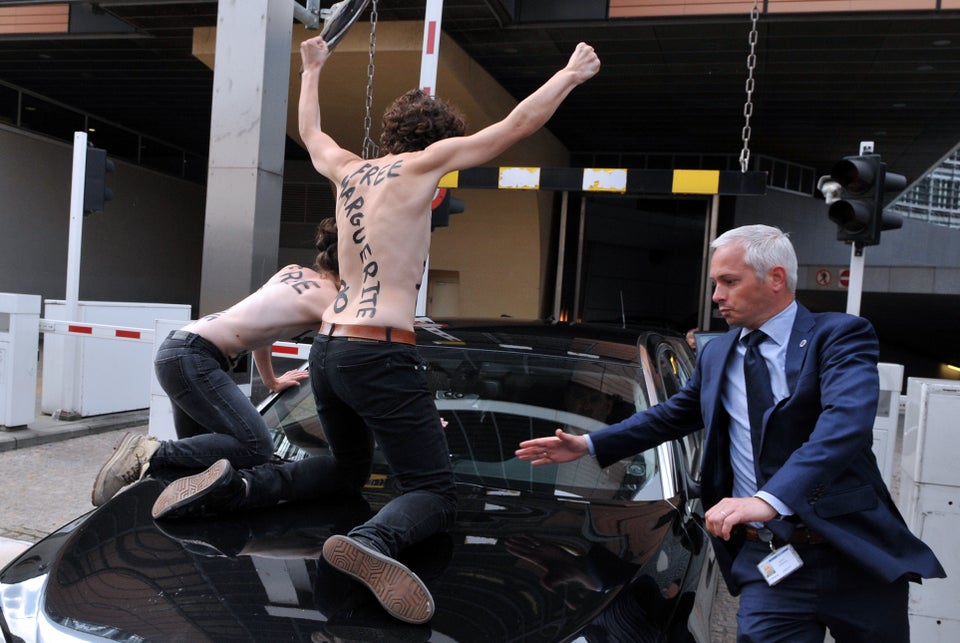 FEMEN Protest Tunisia's PM
Popular in the Community