SCROLL DOWN FOR PHOTOS, VIDEO
In a statement released Jan. 26, FEMEN called on the world leaders at the meeting to stop "imitating concern about the fates of women," according to Radio Free Europe/Radio Liberty.
"Today FEMEN activists came to scream S.O.S. in Davos, S.O.S. from all women from all over the world, because we are tired of looking at those guys who are under protection, eating caviar and drinking champagne pretending they care about (the) women question," protester Inna Shevchenko told the Agence France-Presse.
Founded in 2008, FEMEN has garnered an international reputation for its half-naked exploits. In December, four topless FEMEN activists took on Russian President Vladimir Putin, declaring "Putin is the Apocalypse!" during a summit in Brussels, Belgium. In November 2012, members of the group donned habits to support gay marriage in France.
WARNING: The gallery and video below contain images of nudity that may not be suitable for all readers.
Related
Before You Go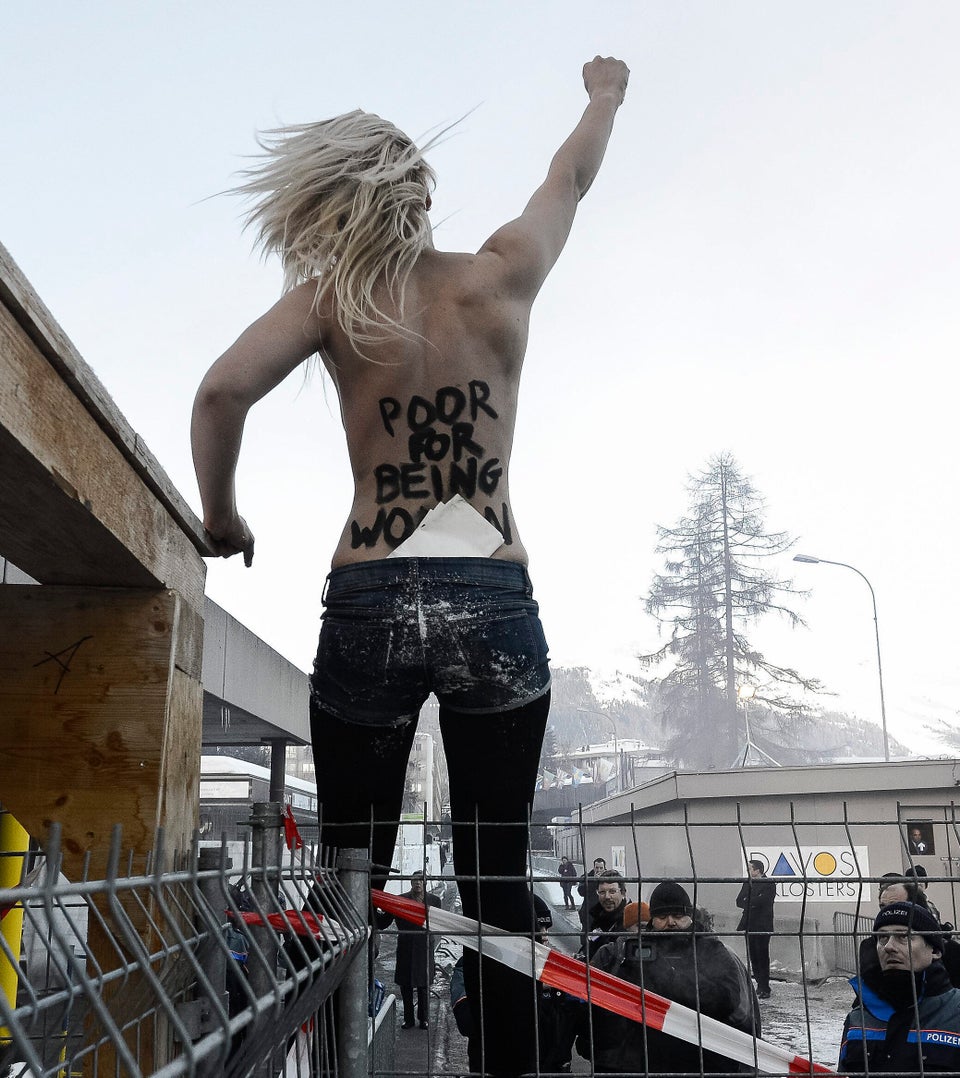 Femen Protests The World Economic Forum (NSFW PHOTOS)
Popular in the Community