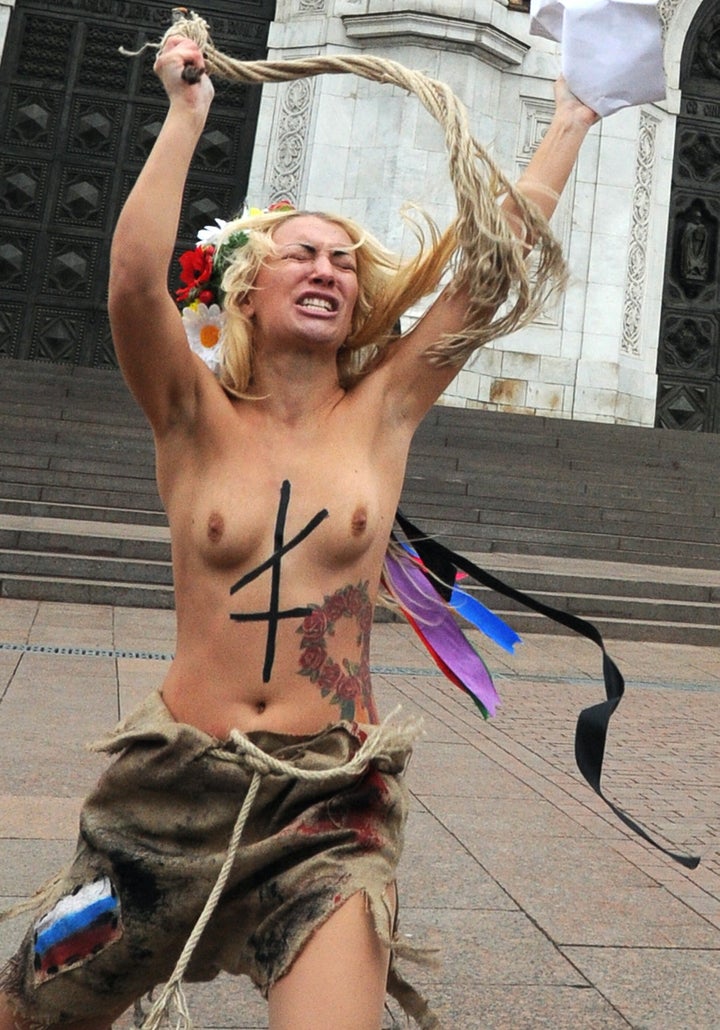 Turns out FEMEN, a Ukrainian feminist group, is also up in arms about the win of Vladimir Putin's United Russia party in the Dec. 4 elections.
WARNING: PHOTOS BELOW CONTAIN SOME NUDITY
The women were detained by security guards and taken into police custody, Reuters reports. The women were released shortly after being detained.
Putin, who became prime minister in 2008 after serving two presidential terms, this week filed his application to once again seek Russsia's highest office in the March presidential election.
Check out the below images capturing FEMEN protesters stripping down in Moscow Friday.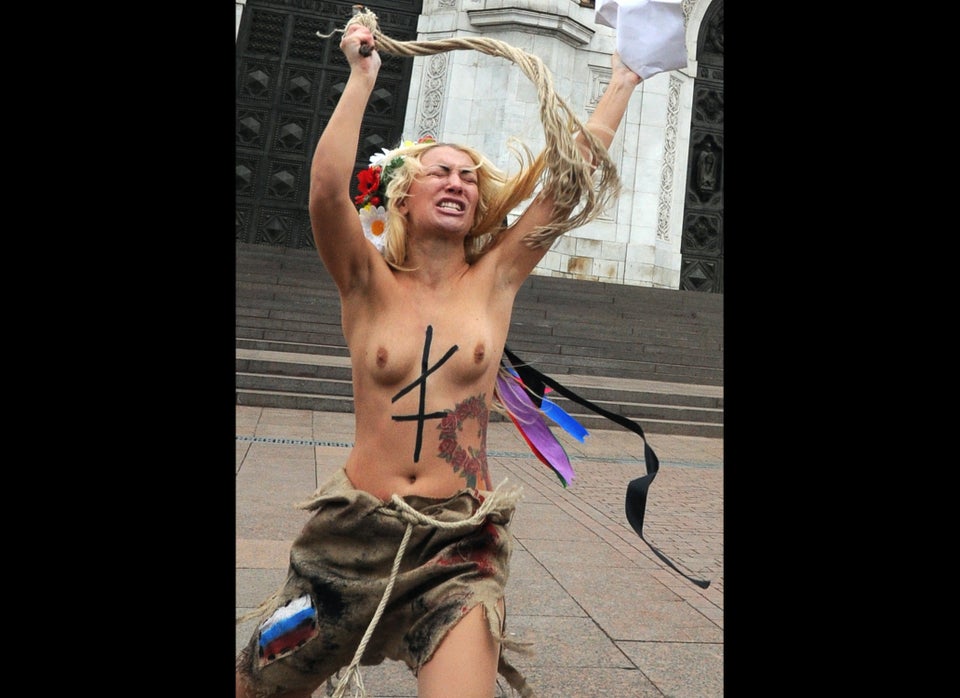 Popular in the Community