A topless demonstration in Ukraine got ugly outside the Georgian embassy when a security guard fought with half-naked women on Monday.
The shirtless ladies from the women's activist group FEMEN were part of a larger protest in Kiev criticizing the Georgian government for jailing three photographers accused of spying, the Guardian reported.
A security guard shoved FEMEN members and kicked a photographer taking their picture before a policemen separated them, as seen in a video posted on Animal New York.
It was a busy week for the women of FEMEN who just can't seem to keep their shirts on. Last week, the group splashed around in a Kiev fountain to draw attention to expected hot-water shortages during the Euro 2012 soccer tournament which will be held in Ukraine and Poland.
CHECK OUT OTHER NUDE DEMONSTRATIONS FROM AROUND THE WORLD: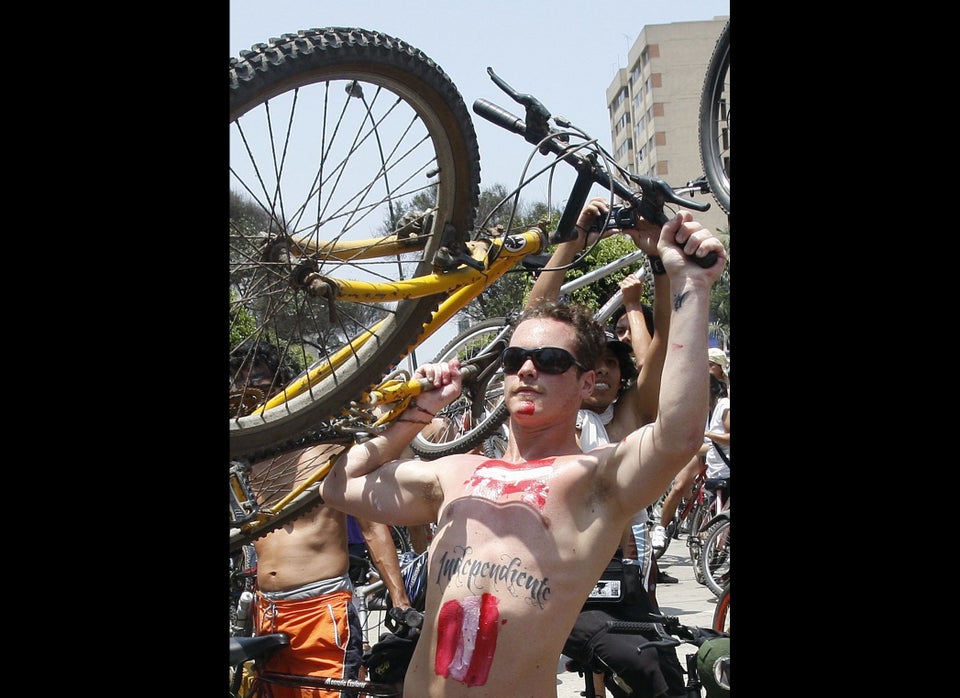 Naked Protests