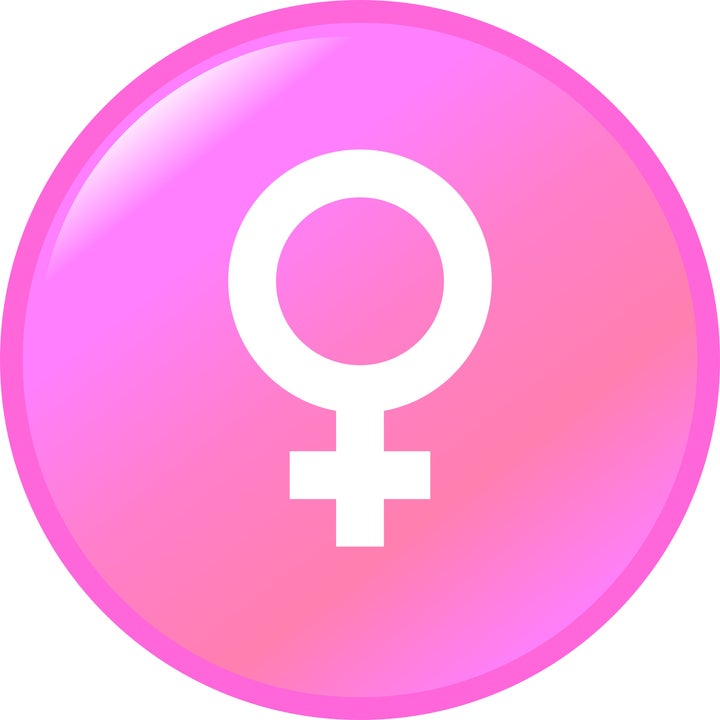 The reclamation of the feminine soul on an individual, societal and global level is something that inspires and dances through me morning, noon and night. This renaissance, or revival, is the intention for a two-month pilgrimage I am embarking on to explore the history, sacred sites and call of the divine feminine in myself and in our world. I'll begin with honoring Mother Mary in Rome, listening for the lost stories of Mary Magdalene and the Goddess of Israel Asherah in Jerusalem, investigating the magic of Glastonbury and Stonehenge in England and inquiring into the multitude of Black Madonnas in France. Next stop will be to visit goddess temples in Greece and the Oracle at Delphi and explore the crossroads of so many cultures and civilizations in Turkey, where it is said that the feminine began to be oppressed some 5,000 years ago.
In terms of pilgrimage, this isn't my first rodeo. Ten years ago, I left Minnesota to travel to California and become a yoga teacher and devoting myself to the lofty goal of merging my individual consciousness with universal consciousness. Still working on that, and after reading Elizabeth Gilbert's book Eat, Pray, Love, I was was off for my own trip around the world to study ancient spiritual texts in India, practice Buddhism and Vipassana meditation in Southeast Asia and see the perspective from down under living in Australia and New Zealand. My gypsy feet continued traveling and led me to South America to study the embodied and passionate culture of Brazil and sit in ceremony to be initiated into the energy medicine traditions from the mountain and jungle shamans in Peru. I experienced healers in Costa Rica, visited with witch doctors in Zimbabwe, not to mention the a la carte spiritual sampling along the way including, but not limited to: astrology chart readings, flower essence consultations, past-life regressions, Ayurvedic treatments, a multitude of workshops and retreats, acupuncture, psychotherapy, feng shui consultations, reiki, hypnotherapy, and the list goes on...
In this worldwide quest for feeling a feminine connection to spirit and countless adventures -- inner and outer -- what was found? What was lost? What was revealed?
In many women, including myself, there is a deep call to explore the feminine within themselves. There are schools, activists and artists who are all calling this collective awakening in us forward. And for many, it feels like a strong magnetic attraction. For some, it feels like the whole reason we are here. Not only to reclaim the divine feminine, but to integrate it into our world. Hence, the name the feminine renaissance.
While women in the developing world fight for equal access to education, health services, and economic opportunity, American women may think that they are blessed (which we are) and that oppression is something that lives in third-world countries and in Western society's history. However, looking at the statistics below, one can see how much the feminine voice still goes unheard and is left unexpressed in the United States today.
Business: 488 CEOs of Fortune 500 companies are men (that's almost 98 percent).
Art: In a recent survey out of 400 works of art in the Museum of Modern Art, 386 were by men (97 percent).
Media: In a 2009 study based on G, PG and PG-13 movies, 93 percent of directors, 87 percent of writers, and 80 percent of producers were men.
Religion: Unfortunately, the statistics on this topic are few and scattered. It looks as if the percentage of men in leadership roles for most organized religions is somewhere around 85 percent.
At what point did we, as humanity, betray the honoring of the feminine voice and its values in our politics, business, art, media, and religion? And, I wonder, if women are able to reclaim our place, our value and our voice at the source of our mythology and in the religions that inform our culture, will we be able to do it more powerfully in our own lives?
The absence of women, not only in leadership roles and the statistics above, but in the stories and traditions that connect us to religion and spirituality, are undeniably patriarchal. Religious texts have been written and translated almost exclusively by men, and men have been cast as the main characters. In the Bible, 86 percent of the named characters are men. [1] However, the invitation I offer is to not only look at the feminine renaissance in relationship to the statistics of positions of power and influence between men and women in our religious and world history, but in the way that we balance the characteristics of masculine and feminine within our own mind, heart, psyche and soul. I believe the feminine renaissance is for all of us.
When I first moved to New York City five years ago, I took a writing class that was being held at a bar called Lolita in the Lower East Side. The teacher began with a one-hour call to action with the statistics that I shared above. Her plea was that if the 20 of us signed up for a writing class, it wasn't important what we wrote or how we wrote, but THAT we wrote. Because how we learn are through stories. This blog will be a collection of the stories from this pilgrimage to reclaim the divine feminine.
I'm not the first or last woman or man to set out on this journey to understand one's relationship to spirit. I'm grateful for the ones who have courageously gone before me to find a path that resonates as truth, and I hope to be of service to the children who will come after me, our children's children, who I dream will have a world where the feminine is honored.
I look forward to sharing my stories with you and to hearing yours as well. Do you feel a feminine renaissance emerging in your life? I'd love to know.
For more by Rochelle Schieck, click here.
For more on mindfulness, click here.