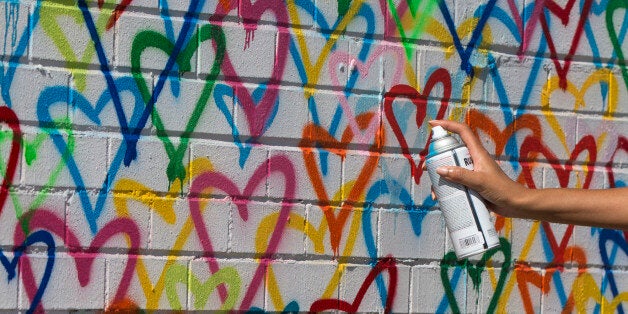 First story: A close friend, who works at a reputable newspaper, told me that one day she wrote an article criticizing a few conditions at her organization. That same day, in a corridor, she passed by a colleague whom she had known for more than 15 years. The look he gave her was full of anger, disapproval, and bitterness. As a result of my colleague's article, the board of directors met for a notorious session in the newsroom in order to discuss the problem she raised in the article. The issue was not the colleague's anger and disapproval, because many of her colleagues had a similar reaction. The issue was that the same thing happened years ago, when another writer published a strongly-worded, satirical article about the same organization. However, he was a "man" and an "Upper Egyptian man." He was from the same region as the angry colleague. My friend remembers his happy and smiling face then, pouring praise to the writer, describing him as, "A real man -- with a capital 'M.' He said everything we feel!"
The second story: An elected member in one of Egypt's unions, the only woman among seven men, had a heated discussion with a colleague of hers. She was well-known for her honorable positions, which were appreciated by the group she belongs to. What did the man say to refute and defeat his colleague's argument? He said, "Isn't it enough that you're a woman?!"
(A note: At that moment, he undermined an entire history of women's struggle. He undermined an entire list of names of women who had, with their activism and academic achievements, guaranteed better lives for all of humanity-- both men and women.)
The third story: I ask myself before continuing to recount these assorted memories:
What is the biggest difficulty I encountered, and had to overcome, in publishing the magazine? It was not the great difficulty with limited funds, the grueling effort, or the small market for journalism. It was that I was... a woman!
No. These are not my words. They belong to Rose al-Yusuf, from her memoir, The Memoirs of Rose al-Yusuf.
In contemporary Egypt, a number of women have taken honorable positions, and these are some of the only bright spots amidst a dark landscape. After the revolution withered away and people sat down to count their losses and list the the names of those who had betrayed the cause, the names of the women who remained steadfast were highlighted. These women remained steadfast even while everyone around them gave up and chose to serve different interests instead of serving God.
As for me -- and within the framework which the West sets for Arab women -- I frequently faced questions about the persecution of and discrimination against Muslim and Arab women, as well as their rights, when I participated in events outside the Arab world. My answer was always: "Society, as a whole, is persecuted. I prefer to work and direct my efforts towards a society where humans enjoy their rights, instead of directing them towards defending women's rights, as women's rights will naturally come about if we first achieve a society that respects human beings. I support humanism more than feminism."
God will not be satisfied with this ill-fated region of the world unless its "courageous" men believe that the living creature that shares the planet with them and that has two eyes, two arms and two legs, is totally equal to them.
Here I am, declaring at the top of my lungs that I was wrong. (Regrettably, Arabic has no capital letters. If it did, I would have written this in all caps, bold and underlined.) Yes, I was wrong. It is my nature to side with those who are weaker, quieter, and more subject to persecution. These are things that can be applied more to women than men in a society such as this one.
From childhood to youth and adulthood, women are punished with for an additional crime, on top of the suffering borne by society as a whole. "Isn't it enough that you're a woman?!" -- as the educated and cultured union member in our second story said.
When we zoom out historically and geographically for a moment and take a quick look at a nation like the Netherlands, we find that real change took place in the 1960s and 1970s, when rights groups became more active. One of their most important causes was equal rights for women. And when we quickly scan the current international political scene, we find a respectable number of countries that are led by women: Germany, Brazil, Argentina, Chili, South Korea, Kosovo, Malta, and Liberia.
Moving over to the stagnant region in which we live, it is no surprise that this is the only region without a current or former female head of state in its history -- with a couple of exceptions. These exceptions occurred when two women in Egypt had the courage to take this step -- Cleopatra and Shajarat al-Durr. They were punished for their leadership with tragic demises.
It seems to me that if someone wants to find a solution, feminism may be the answer.
It seems to me that God will not be satisfied with this ill-fated region of the world unless its "courageous" men believe that the living creature that shares the planet with them and that has two eyes, two arms and two legs, is totally equal to them -- and that the physical differences that God designed do not reduce her humanity or abilities.
Imagine... Imagine... and in our countries, a little imagination is a sin!
This post first appeared on HuffPost Arabi. It has been translated into English and edited for clarity.
This post is part of a blog series produced by The Huffington Post in conjunction with International Women's Day, celebrated on March 8, 2016. A What's Working series, the posts address solutions tied to the United Nations' theme for International Women's Day this year: "Planet 50-50 by 2030: Step It Up for Gender Equality." To view all of the posts in the series, click here.
Popular in the Community