Crenshaw assembled an intergenerational dream team featuring BBeyoncé, Naomi Wolf, Rebecca West, Sojourner Truth, Coretta Scott King, Chimamanda Ngozi Adichie, Malala Yousafzai, Bette Davis and Jessica Valenti.
Their words, gorgeously illustrated, highlight the importance of feminism in all areas of women's lives, from daily interactions to social activism.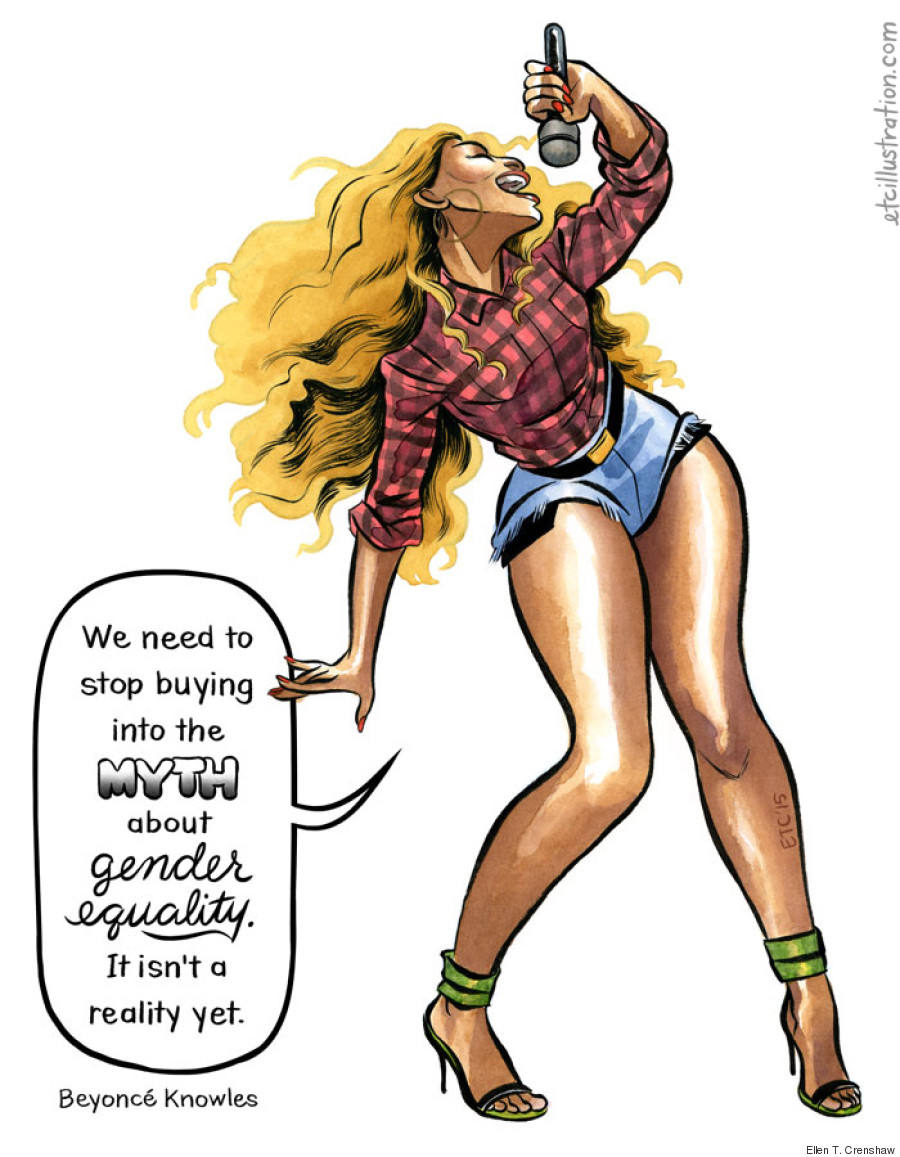 Crenshaw, a freelance illustrator, worked with art director Eleri Harris to develop the series for The Nib. Crenshaw told The Huffington Post about the impact feminism has had on her work, and on her life as a female illustrator.
"I felt aversely toward certain gendered interactions I had with people, but I didn't know what it meant; in feminism I found that I wasn't alone, and I found power," Crenshaw said. "And the feminist movement is especially relevant to me now that I have contributed to games and my husband works in the games industry, where gender equality is facing some loud opposition."
Crenshaw's illustrations are a kind of comic-book-meets-feminist-encyclopedia. The ideas pictured illuminate subtle instances of sexism in everyday life, uncover structural inequalities and situate women's rights in an intersectional context.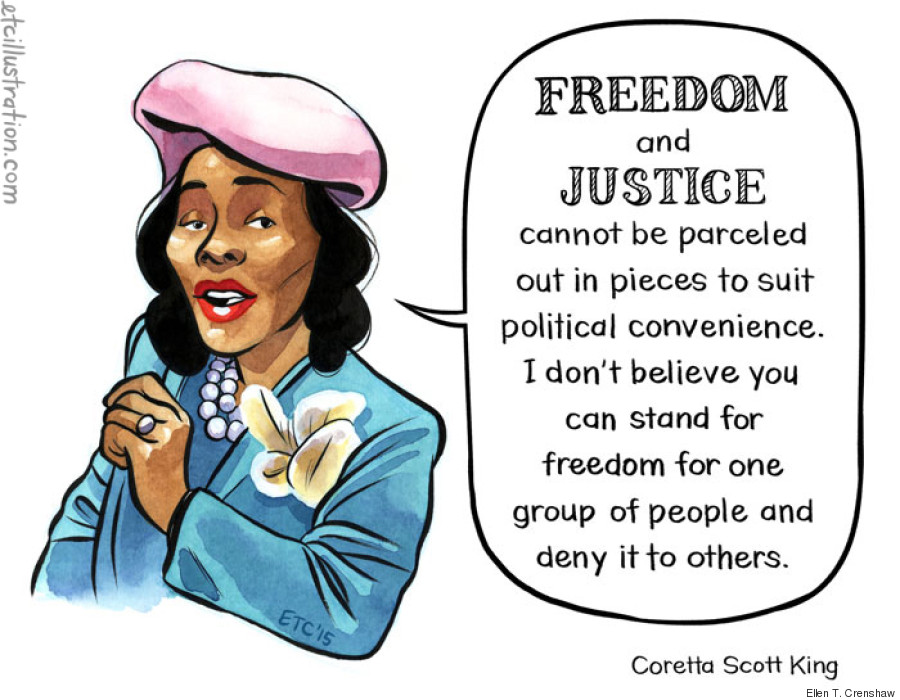 "It was important to choose quotes that resonated with me, but I also made sure to note who said them, and I looked up anyone I wasn't already familiar with," she said. "I made a conscious decision to choose diverse figures, because I'm trying to make that effort in all my work."
For Crenshaw, that meant highlighting a range of women's experiences and letting the subjects speak for themselves.
"It was a great opportunity, then, to depict women of color with their own words. It's incorrect to separate feminism from racial equality as though they were unlinked. I can't divorce a woman from her race any more than I can divorce her from her femininity; both are part of her identity and together they affect how she is treated in this world," she told HuffPost. "I can't personally represent the voice of a woman of color, but in my artistic depictions of diverse women (and men!) I can make an effort to show empathy, respect, and dignity."
She the rest of the stunning illustrations below.
Calling all HuffPost superfans!
Sign up for membership to become a founding member and help shape HuffPost's next chapter
BEFORE YOU GO
PHOTO GALLERY
21 Ways Gloria Steinem Taught Us To Be Better Women