It would be nice if all of our passions corresponded neatly with our ideals. Then all of our convictions, rituals, turn ons and hobbies could fit easily into a single, orderly box, with no stray quirks or preferences. Alas, life is sloppy and complex and so are we. As a result, sometimes our beliefs and our interests can butt heads, leading to an internal struggle that's hard to qualify and comprehend.
Just ask artist Zoe Buckman, who, for years, has been engaged in a brutal interior battle between who she describes as "Zoe the feminist" and "Zoe the hip-hop lover."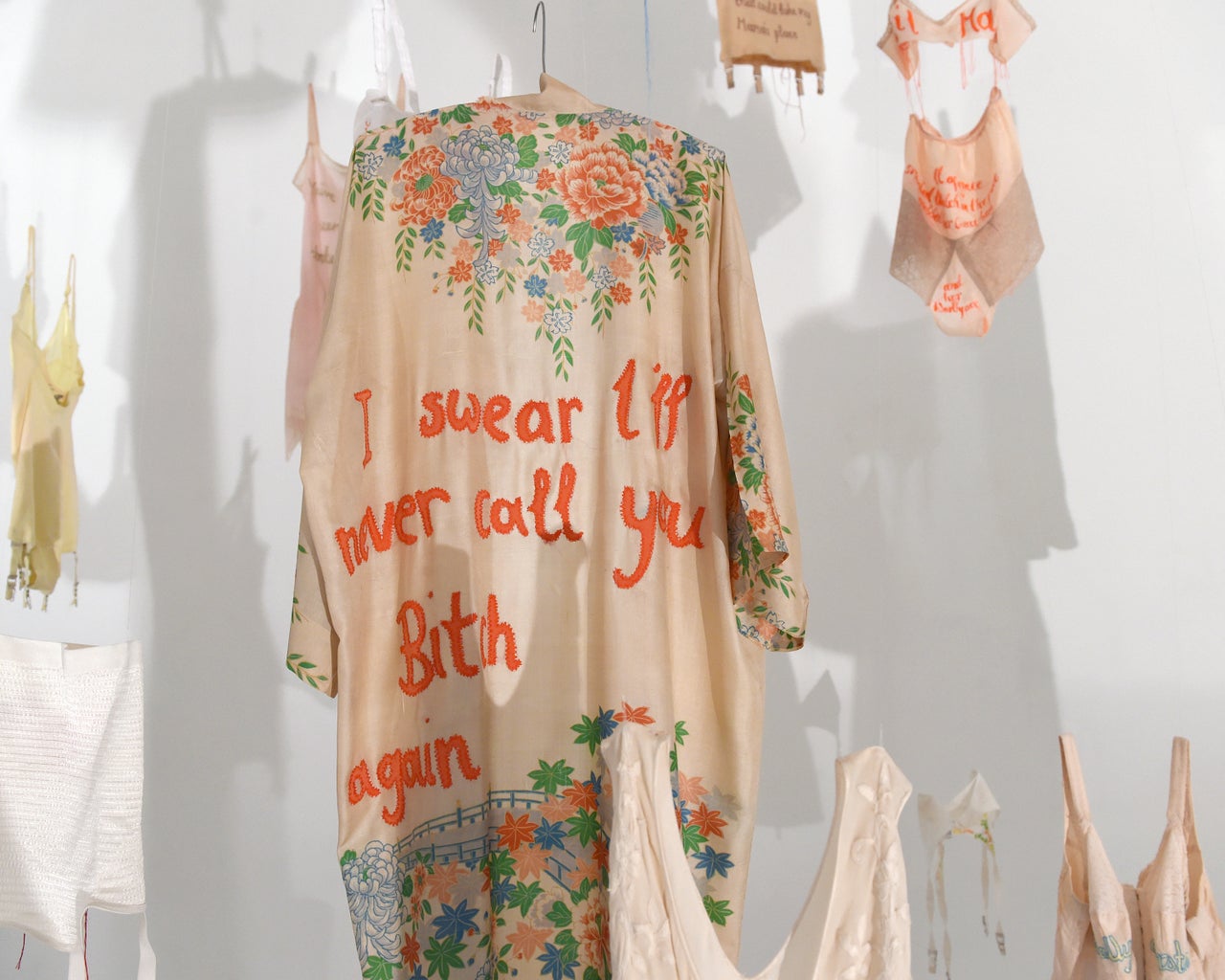 Buckman grew up in a socialist, feminist household, listening to the lyrics of Biggie Smalls and Tupac Shakur, left to grapple with the implications of the artists' occasionally misogynist lyrics. When she became a mother, Buckman realized instead of humming lullabies to her baby at night, she was reciting rap lyrics, and often rather explicit ones.
As the artist explained to The Creators Project, "When you're cooing into your baby's ear lyrics like, 'Bitches I like them brainless, guns I like them stainless steel,' it's hard not to find issue with the messaging and want to use your artwork to explore this dialogue."
She decided to channel this tension into her work, embroidering lyrics from the two rappers onto pieces of women's lingerie, juxtaposing both empowering and chauvinist snippets to capture the wide and often muddled range of attitudes toward women represented in the music. The series is called "Every Curve."
"It is important to me that people see that there are many empowering messages for women within this genre of music, but that some of the ideas of women are polarizing," the artist explained to The Huffington Post. One lyric from Biggie reads: "I don't give the bitch enough to ride the bus." A Tupac quote reads: "I swear I'll never call you bitch again." And one more from Biggie's "Big Booty Hoes": "Ain't that a slut, hell yeah, she even take it in the butt."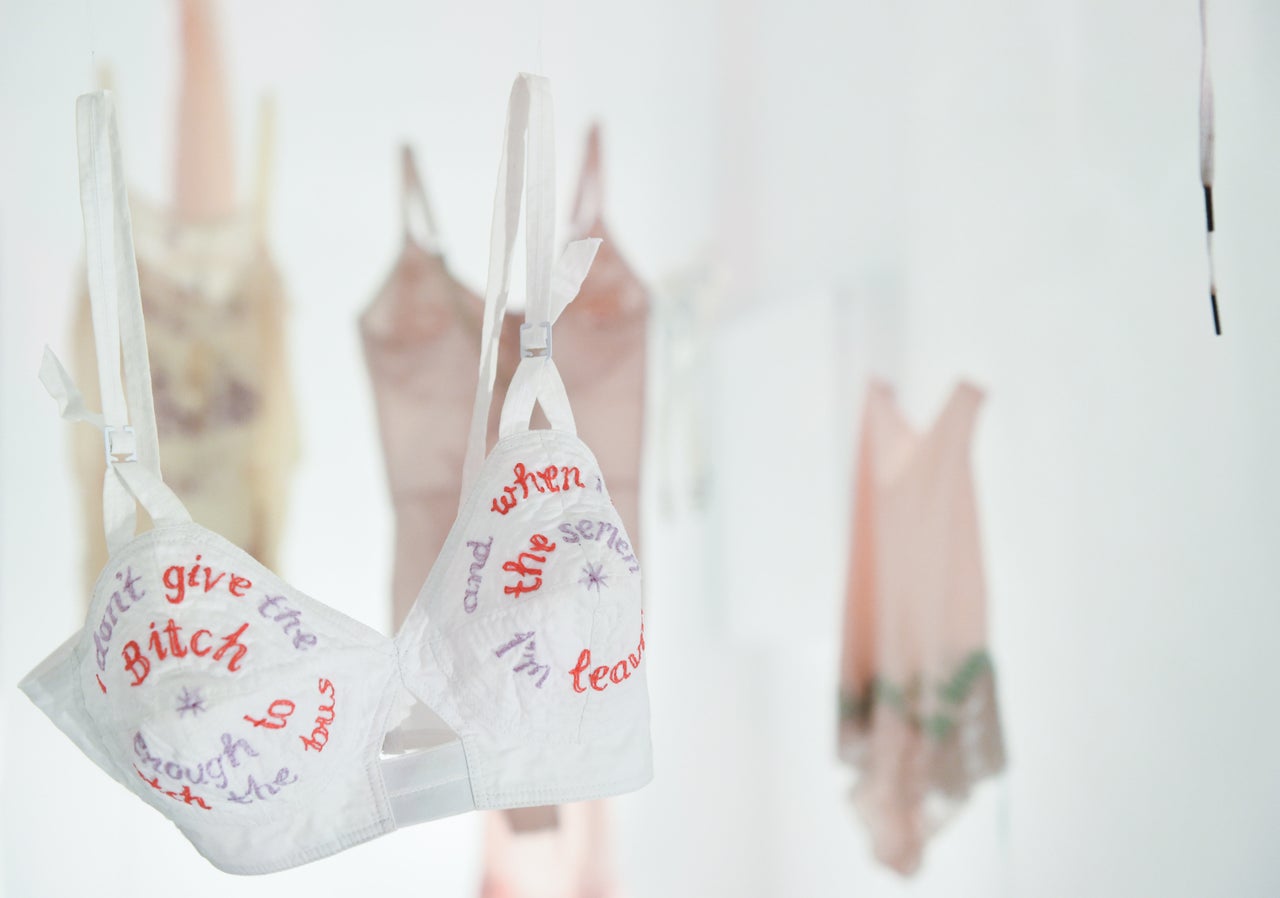 Buckman embroidered the dichotomous lyrics onto vintage women's lingerie, from silk robes to garter belts to bras, from the 1900s to the 1960s. "I wanted to place the music in the context of the history of women, and so it was important to me to source antique garments that women had worn close to their bodies," Buckman said. "I feel that the pieces take on the stories of the women who have inhabited them and so it felt right to bring some lineage into the work."
The feminine underwear, soft historical artifacts, subconsciously outline the history of women's bodies, their objectification, their restriction and their liberation. "I also wanted to evoke the female form without objectifying it, which is why I worked with underwear and made chastity belt sculptures for the show. The female form is very much present but it's not put behind glass or on a pedestal; in a sense it is free."
The project took Buckman almost three years to complete, and nearly left her with repetitive strain in her left hand. The gauzy garments, embodying the space where the personal meets the political, juxtapose the sweet softness of the feminine lingerie with the jarring hostility of some of the explicit lyrics.
The series also features sculptures of chastity belts made from neon and powder-coated metal, materials commonly used in the 1950s. The works parallel the frightening gender politics of the 1950s with the medieval vessel of the chastity belt, preventing women from having sex. In relation to the other works on view, the pieces address a woman's prerogative to make her own decisions regarding her sexuality, her interests and her life.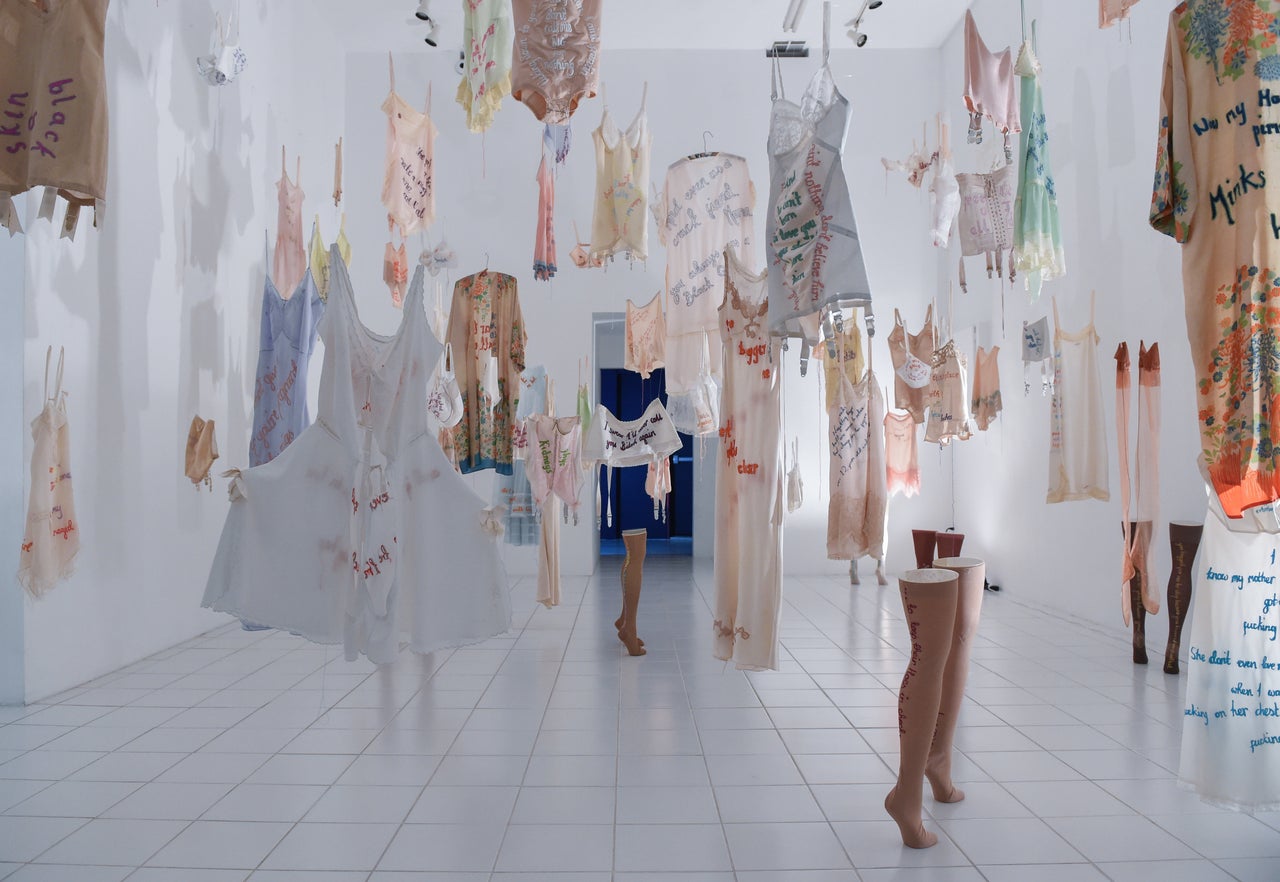 Buckman is far from the first woman to struggle with the sexist implications of some hip-hop music. As Brianna Suslovic wrote in Manifesta Magazine: "I was confused by my conflicting emotional reactions to the music that I ultimately loved. On one hand, I found myself spitting lyrics and pop-lock-dropping to the beats. On the other hand, I took personal offense when my favorite artists chose to glorify misogyny and homophobia."
Many scholars have also commented on why, in a culture founded on patriarchal capitalism, gangster rap often gets framed as the worst offender of misogynist hate. As feminist activist bell hooks proclaimed in 1994, "It is much easier to attack gangsta rap than to confront the culture that produces that need." While rappers are often vilified by mainstream culture for rage against women, it's this same mainstream (white, patriarchal) system that rewards (black) rappers with fame and wealth for their lyrics, and little else, in the first place.
As hooks says: "'Gangsta rap' [is] not on the margins of what this nation is about, but at the center. Rather than being viewed as a subversion or disruption of the norm we [...] need to see it as an embodiment of the norm."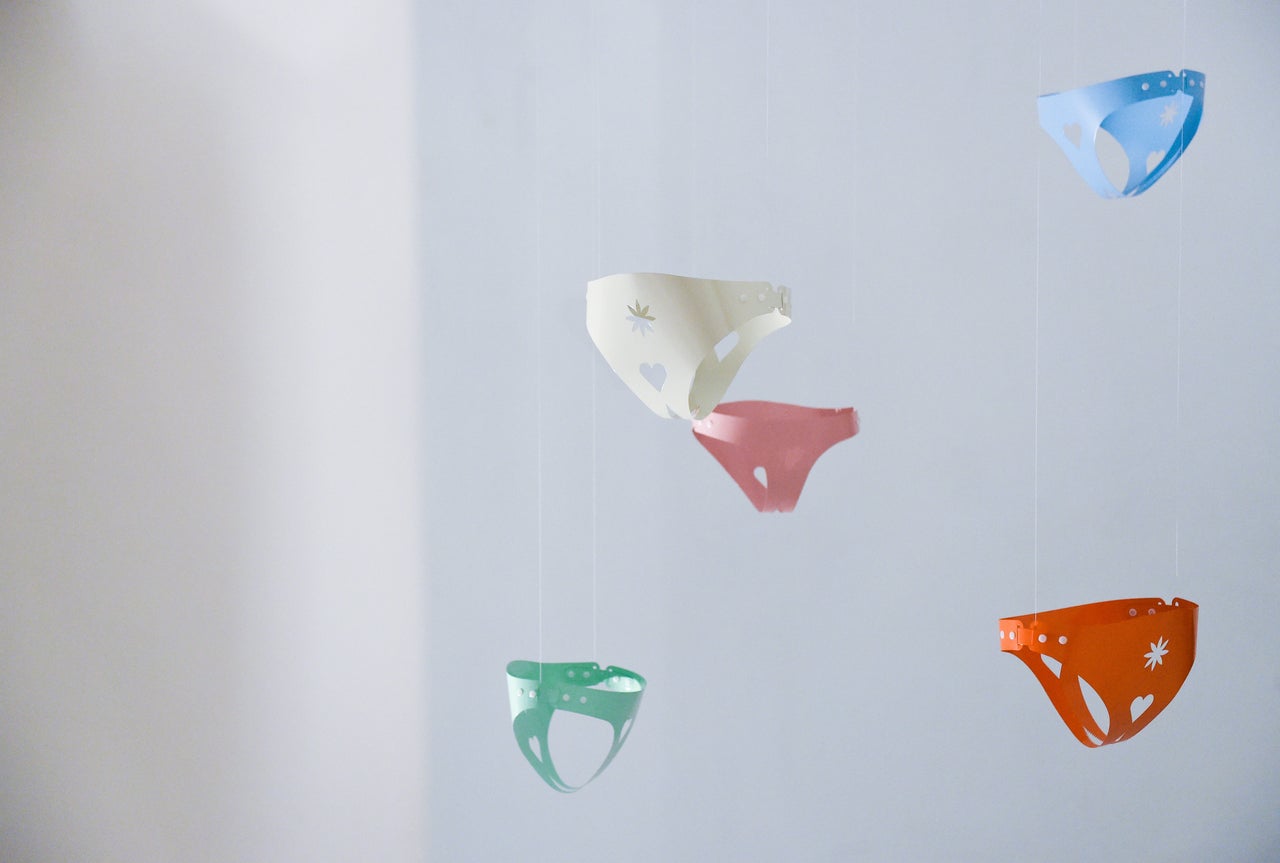 "Every Curve" doesn't seek to define the relationship between hip-hop and women, a hugely complex association that exists within centuries of context mired in race and gender politics. Rather, Buckman aims to illuminate the tension within herself, and the strange reality of loving something with all your heart while disapproving of certain elements of it just as strongly.
Instead of searching for answers, Buckman hopes to start a conversation. "I believe that dialogue is the best way to encourage critical thinking and questioning, and to effect change in our society. At best, my work engenders thought and debate, and at worst it creates a sensual and pleasing experience."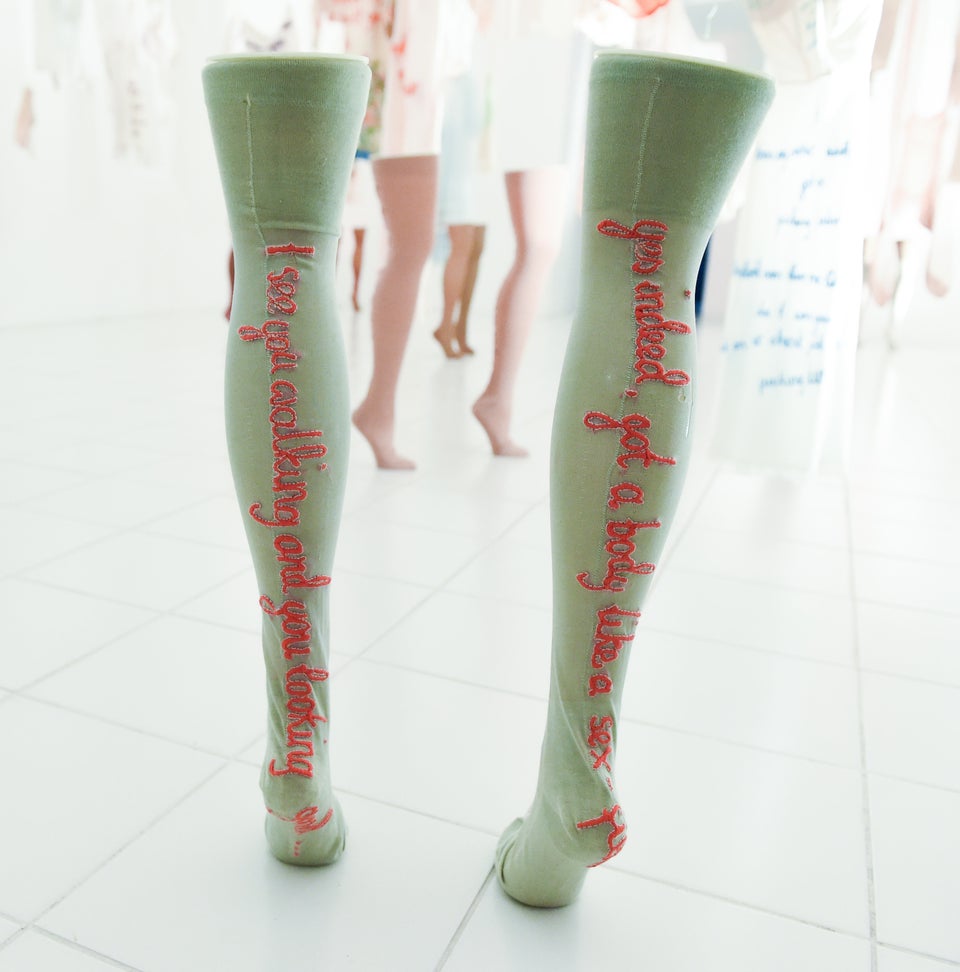 Bethanie Brady Artist Management / (c) Billy Farrell / BFA.com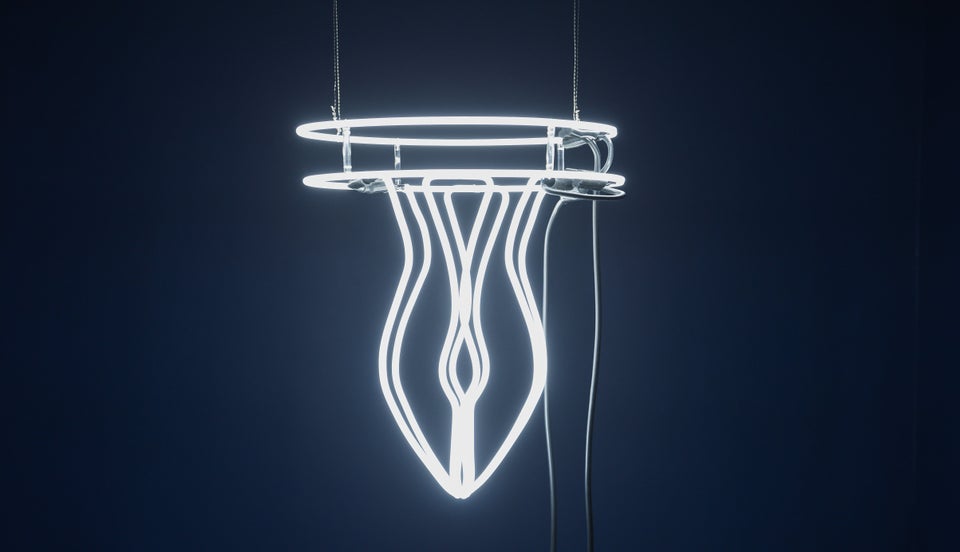 Bethanie Brady Artist Management / (c) Billy Farrell / BFA.com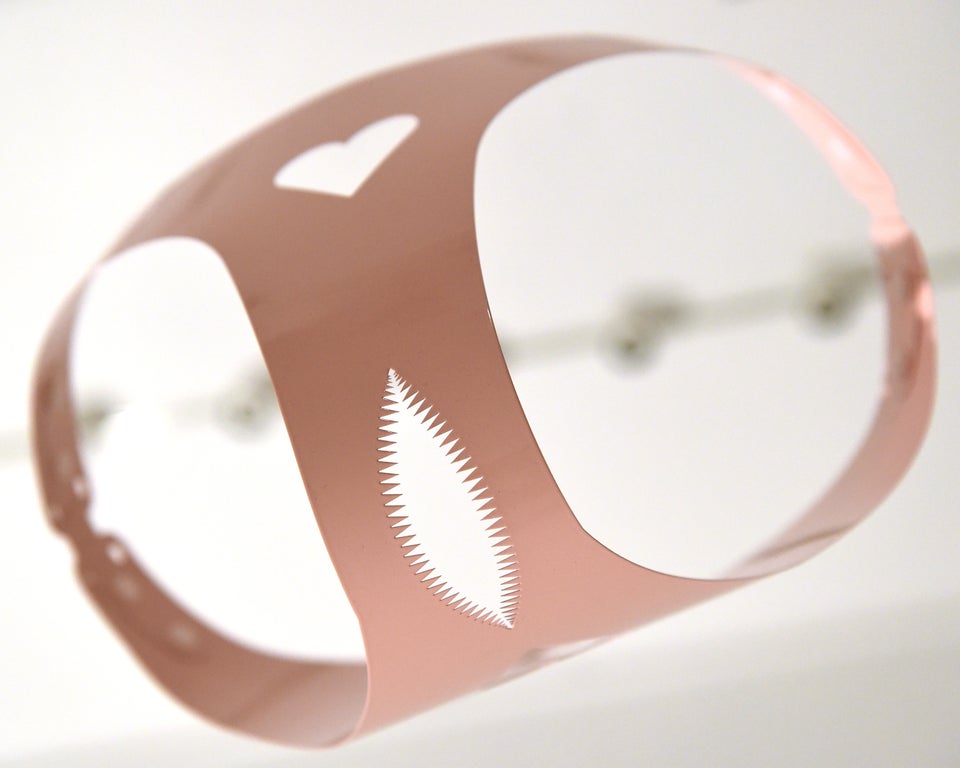 Bethanie Brady Artist Management / (c) Billy Farrell / BFA.com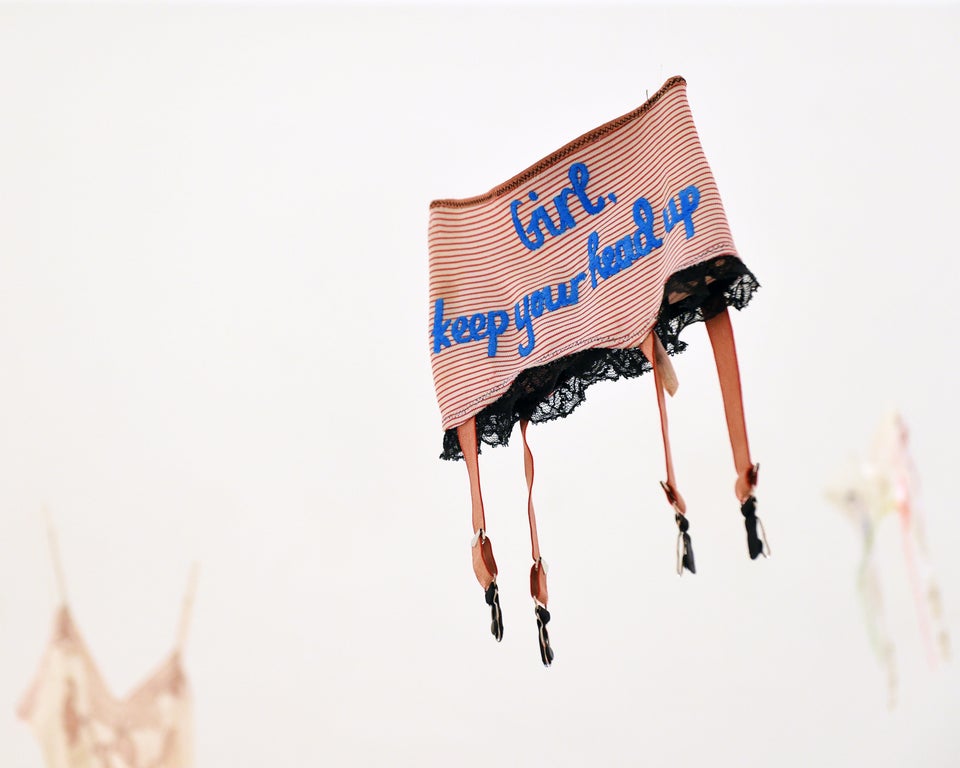 Bethanie Brady Artist Management / (c) Billy Farrell / BFA.com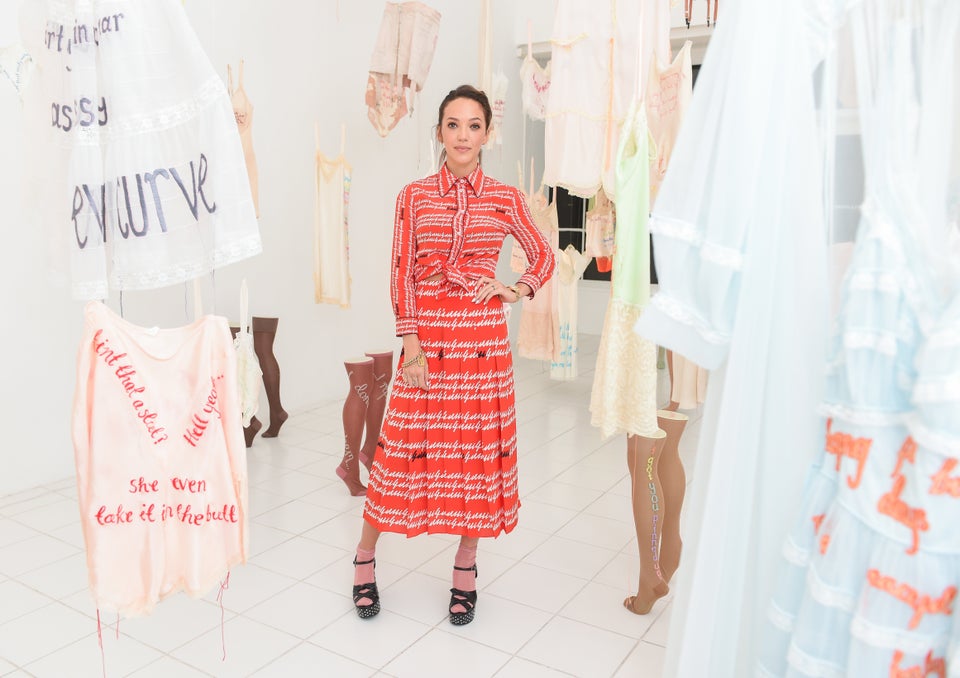 Bethanie Brady Artist Management / (c) Billy Farrell / BFA.com
Related
Before You Go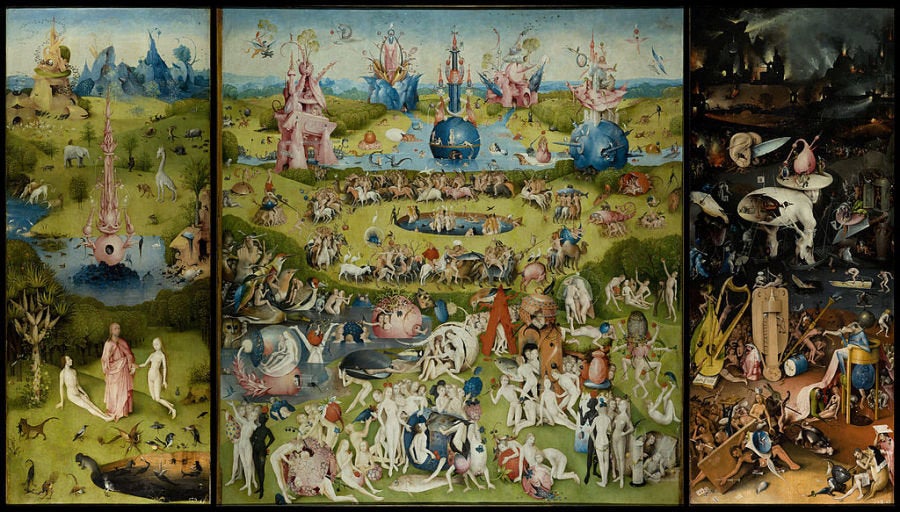 30 Artist Names You Are Probably Pronouncing Wrong
Popular in the Community