Illustrator and designer Loryn Brantz had been trying to think of a children's story she could tell that would make a positive impact. So one day while looking for a baby book to buy for a friend's shower, she conceived of Feminist Baby.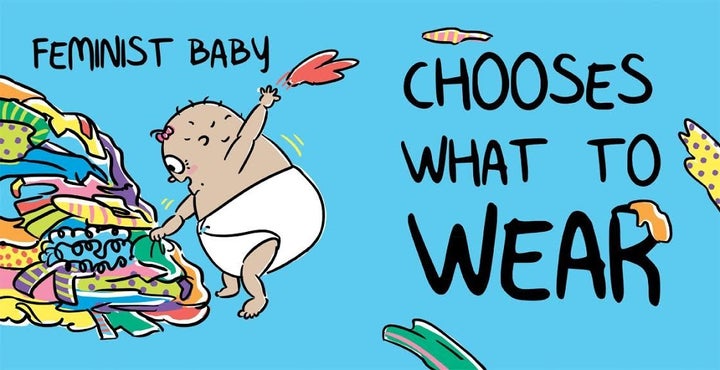 "I wanted to write a book that I would want to give to my friends' babies, and to my own possible future babies," she told The Huffington Post.
Brantz created a board book that could expose babies to the word "feminism" and serve as a jumping-off point for parents to talk to their children about feminism. ("Feminist baby likes pink and blue," one page reads.)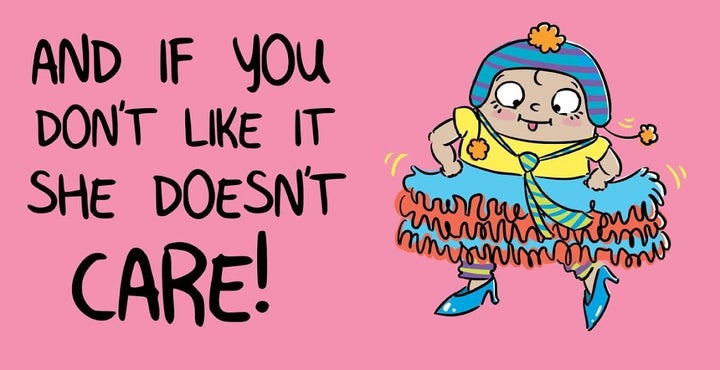 "I'd like to think that if a child loves Feminist Baby, it will help them have a positive association with feminism later on in life," she says.
While waiting for her book to come out, Brantz missed drawing the character, and started drawing comics aimed at adults that feature the baby.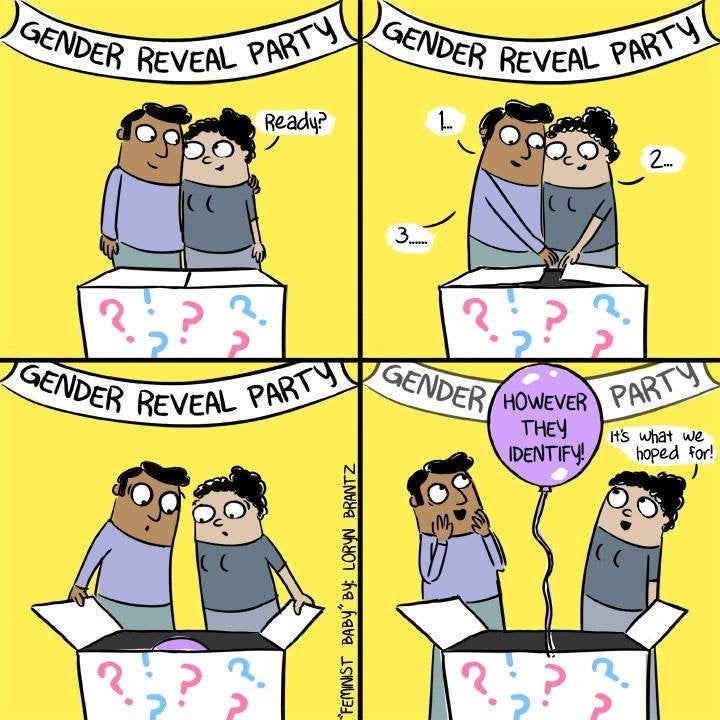 In the comics, Feminist Baby serves as an underage heroine bent on smashing the patriarchy and subverting tired traditions like the "gender reveal." The panels provide both political commentary (she punches Steve Bannon who is dressed as a Nazi) and silly comic relief. But while they're aimed at different audiences, both the comics and the book express the same basic message.
"Feminism is for everyone ― including babies!" Brantz says.
Scroll down to see more of Brantz's Feminist Baby comics, and buy the book here.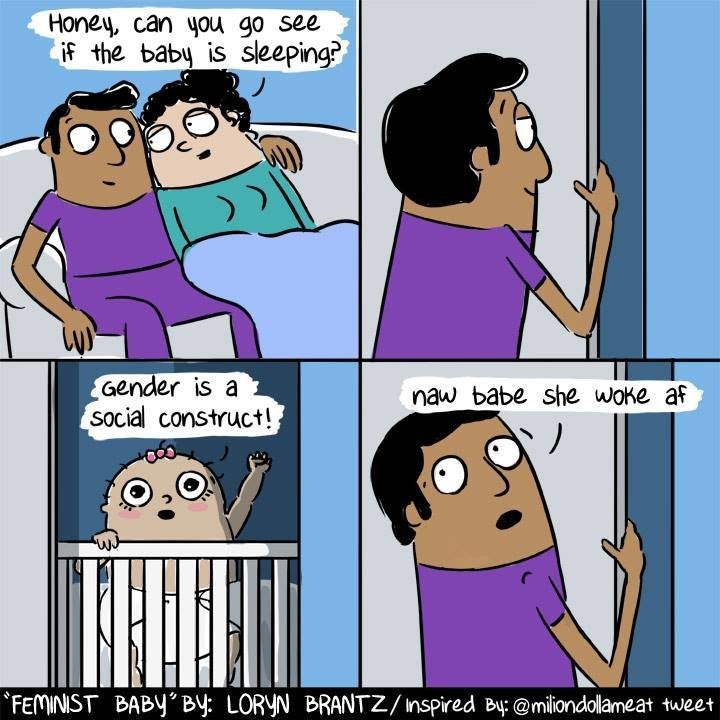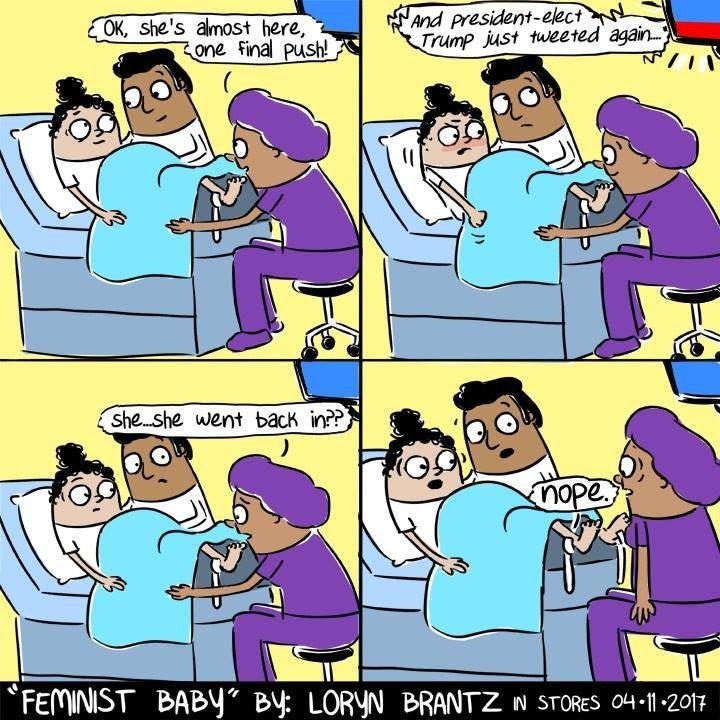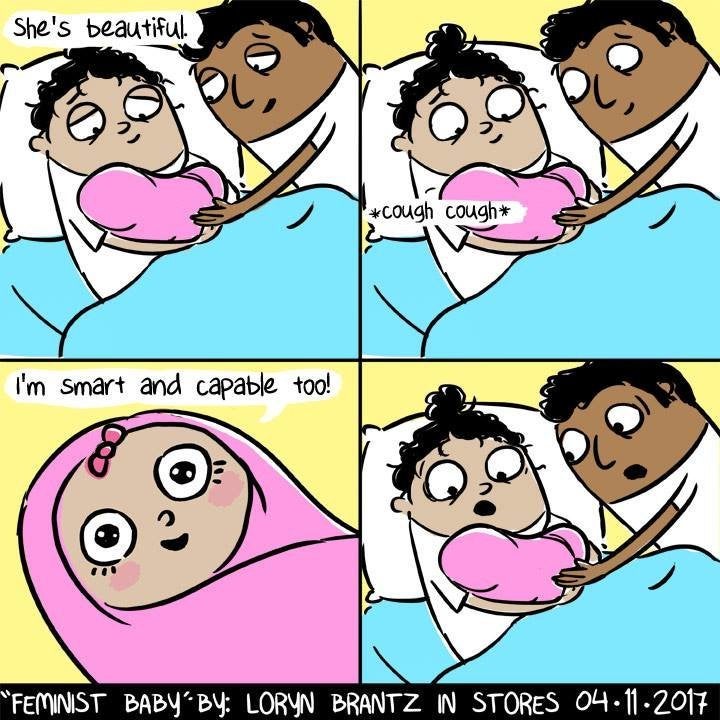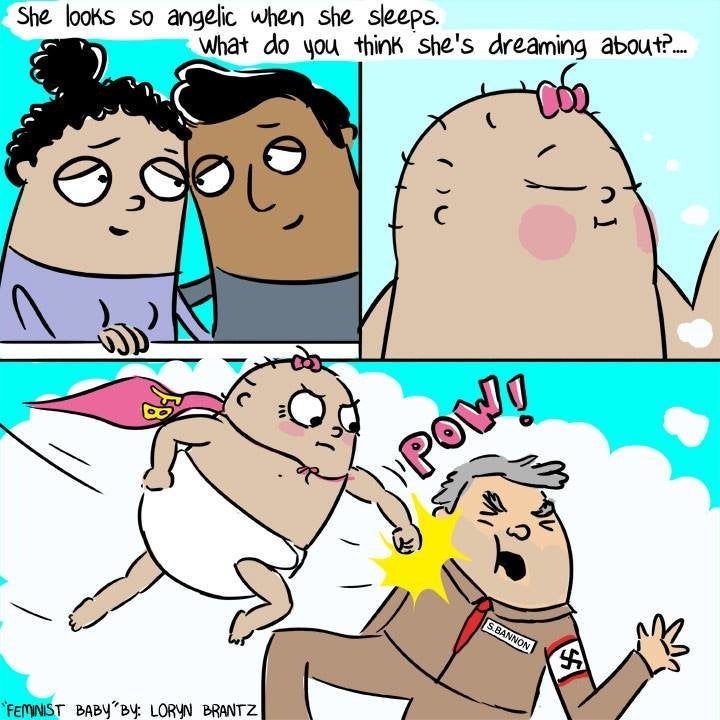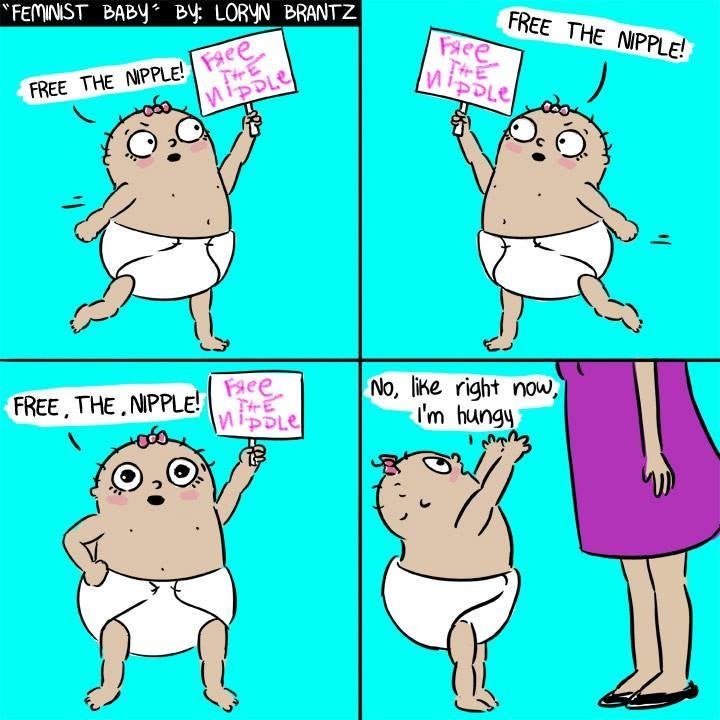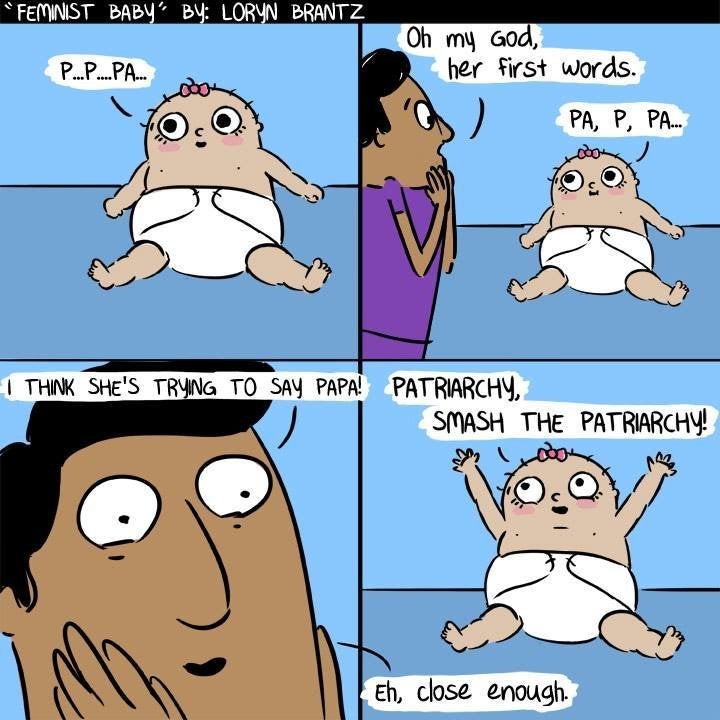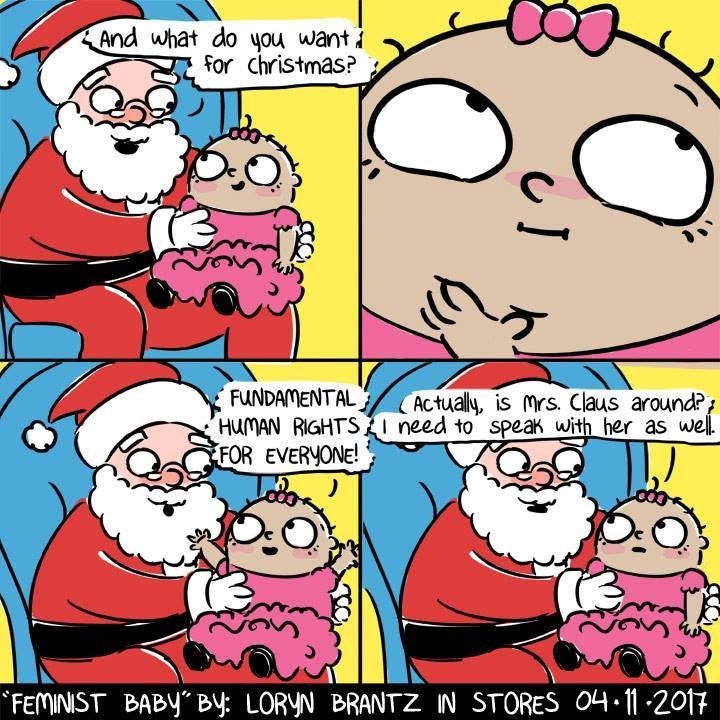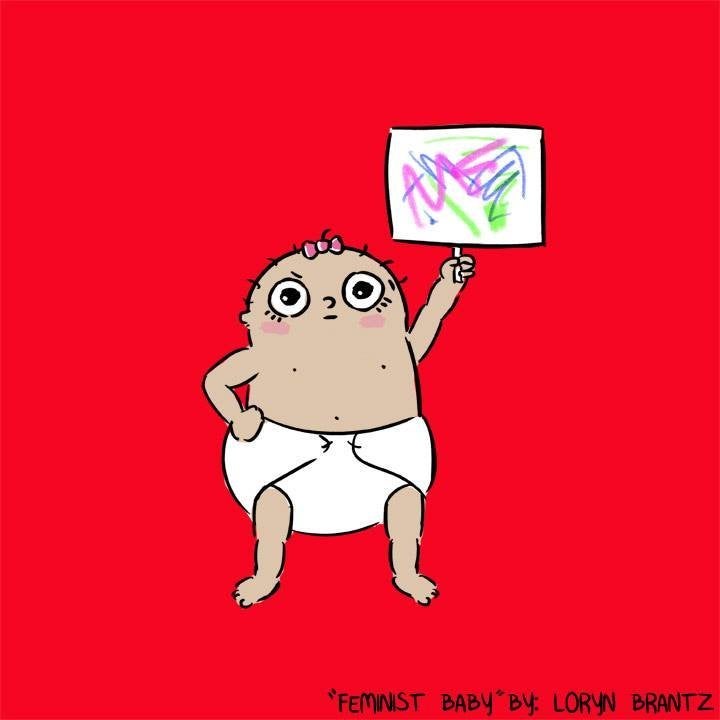 Related
Before You Go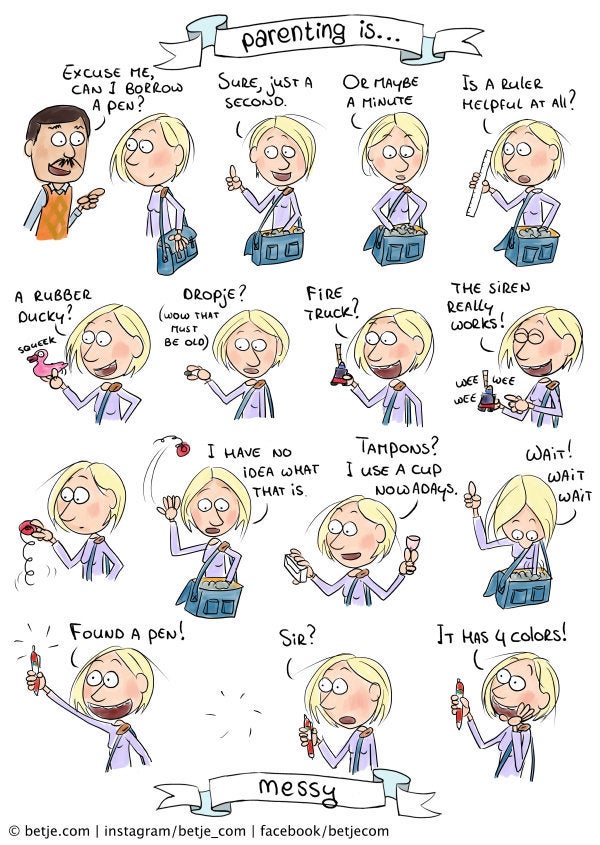 Parenting Comics by Betje