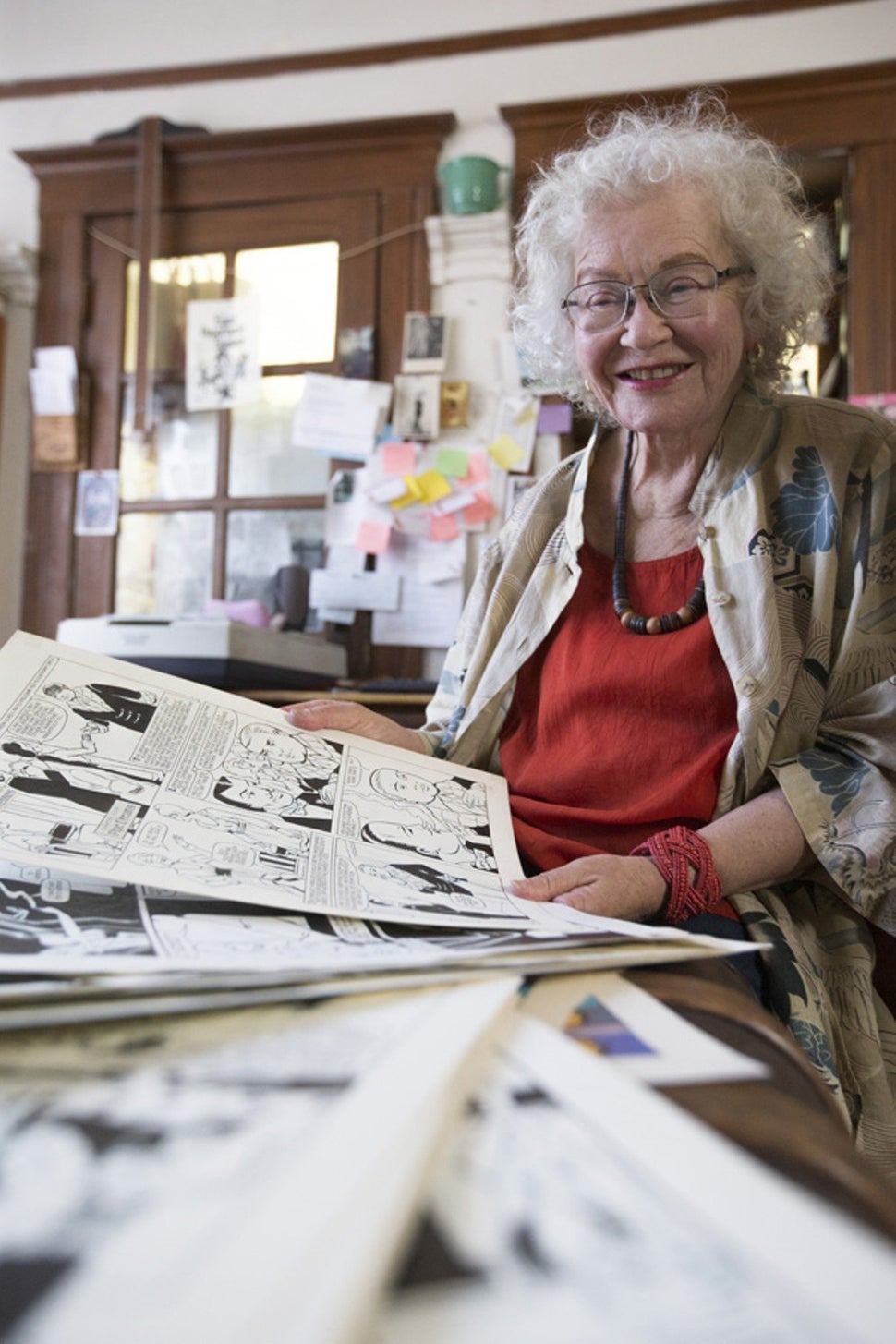 In 1970, she created the first ever all-women's comic book, "It Ain't Me Babe Comix." A few years later, hungry for more, Robbins teamed up with a powerful gang of lady artists, expert and amateur, to create "Wimmen's Comix," which, for years, explored issues including menstruation, abortion, food, family, sexuality, and sorcery in crisp, graphic detail.
In the 1980s, Robbins was hailed as a feminist comic hero yet again, becoming the first woman to draw Wonder Woman for DC Comics. And when she wasn't working on that, she was creating a little comic called "Dope."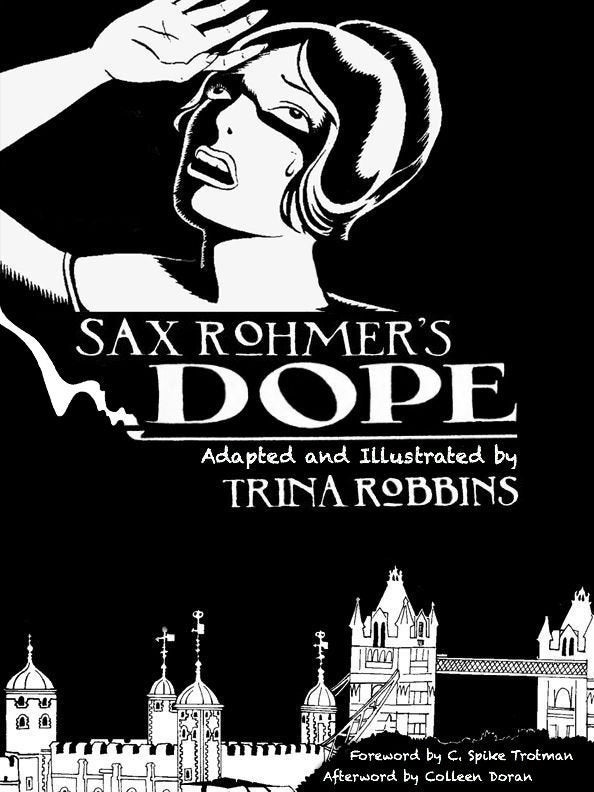 Robbins came across a dinged up copy of Sax Rohmer's 1919 novel "Dope" in a San Francisco used bookstore in the 1970s. She was immediately drawn to the unusual title, and quickly sucked in to the pulpy drama surrounding a young actress who became entangled in the glamorous and destructive drug culture of 1920s London. "It was just so visual, it had to be tuned into a comic," Robbins said. 
And so, beginning in 1981, Robbins translated Rohmer's words into a stunning graphic novel, which appeared four or five pages at a time in the back of Eclipse Magazine. There were talks of compiling the snippets into a complete graphic novel, but they never came to fruition, and Robbins' work remained uncollected, until now.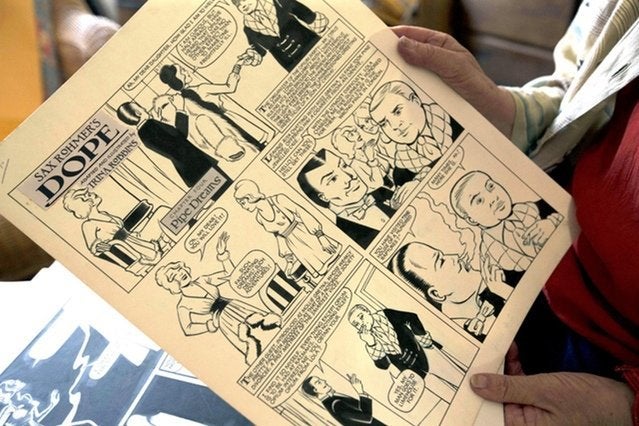 Drew Ford is a comics aficionado who is out to, in his words, "save the history of comics, one book at a time." Ford collects and publishes out-of-print comic and graphic novels through his imprint "It's Alive!" While searching through archival comics in danger of falling through the cracks, Ford stumbled upon Robbins' "Dope," and immediately remembered reading it as a kid. 
"It stood out so much and was so different than everything else," he explained to The Huffington Post. "For the time period it was very offbeat, it doesn't look like your standard comic book fare. Trina really had her own voice and her own style." Ford started researching "Dope" and found, to his surprise, that it had never before been collected.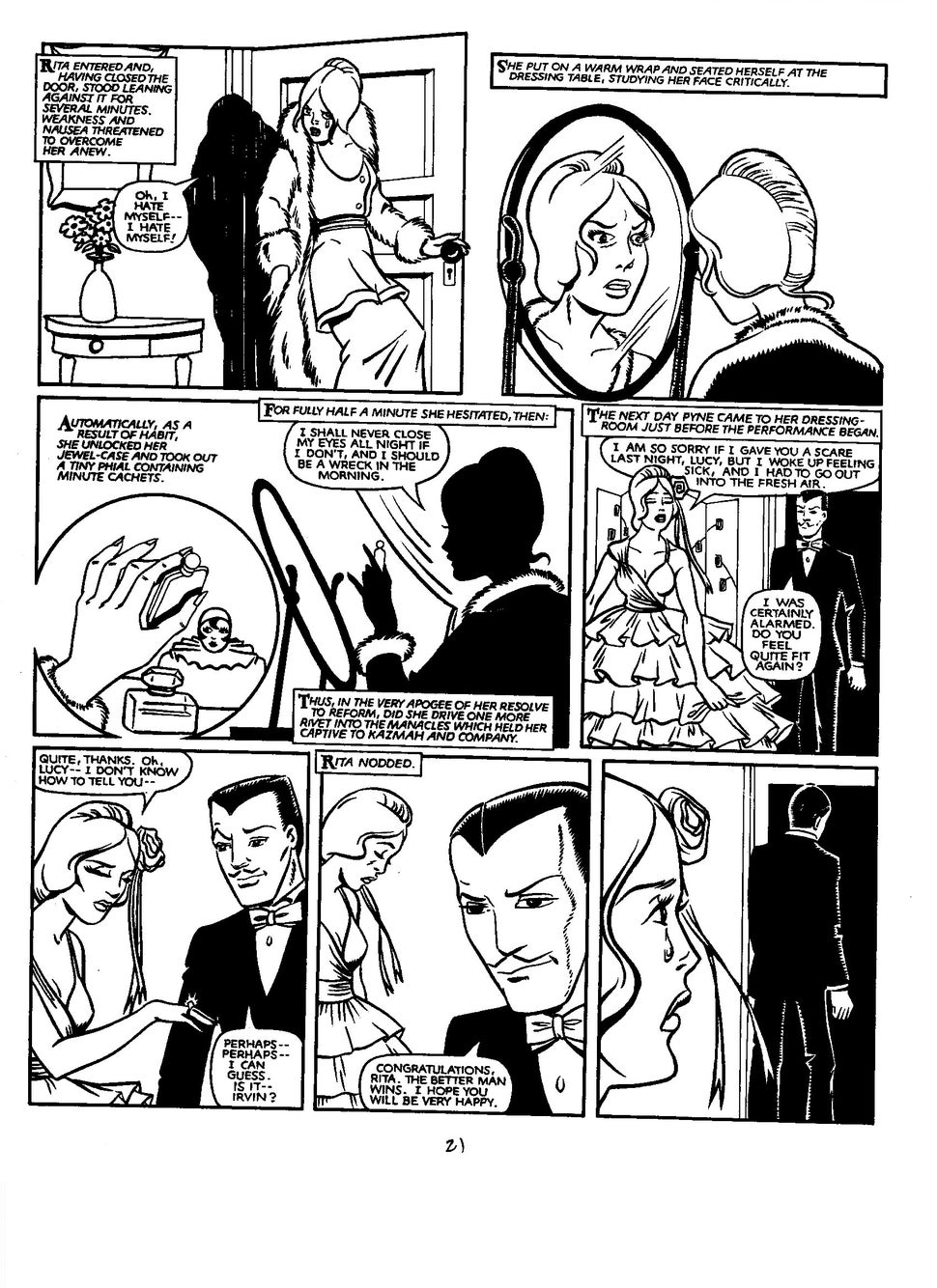 Ford was drawn to the mysterious, film noir style of Robbins' work, as well as the dark and sensational subject matter of the narrative itself, something Ford understood as ahead of its time. "It showed the effect of drugs on our culture. You see celebrities dying of drug overdoses. Now we have plenty of stars telling their stories about going to rehab but, in the early 1900s, no one was talking about that."
Together, Robbins and Ford are determined to collect the entirety of "Dope" for the first time and publish it, as originally intended, as a 96-page graphic novel in sleek black and white. Ford is currently raising funds on Kickstarter to make the vision possible, and is hoping to raise $10,000 by Aug. 19, 2016. (At publication time, Ford had already raised over $8,000.) Follow the link to get involved. 
Calling all HuffPost superfans!
Sign up for membership to become a founding member and help shape HuffPost's next chapter
BEFORE YOU GO
PHOTO GALLERY
Wimmens Comix