The photo essay "What She Wore," like many outfit-of-the-day-themed websites, features the daily ensembles of Nouf Alhimiary and her close friends. Only, instead of alternating between patterned onesies and plaid crop tops, Alhimiary, as a Saudi woman, dresses consistently in a long, black robe known as an abaya.
Alhimiary started taking photographs in middle school after her dad gave her her first camera. Now, at 22 years old, she uses the tool as a weapon of feminist activism, shining a light on the struggles and triumphs of the women in her life.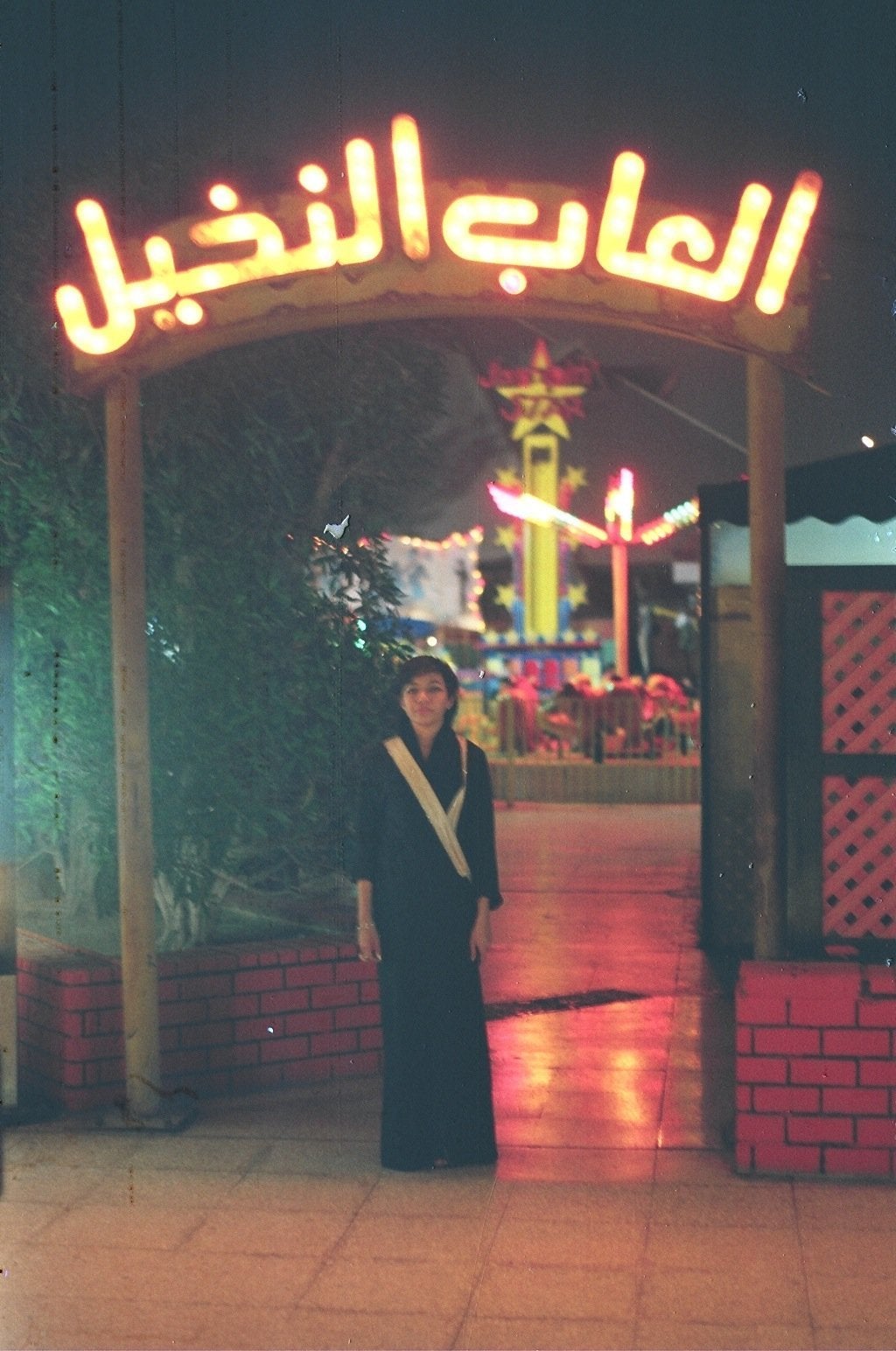 "What inspired me to start 'What She Wore' was the desire to create work that delivered a deeper meaning," Alhimiary explained to The Huffington Post.
"I wanted to think deeply about something that was almost unnoticeable to me, yet an integral part of my life. The abaya came to my mind and I went ahead with this attempt to create a photo essay that signified the themes of similarity and difference. I wanted to explore mine and other women's individuality while still documenting the thread that tied our visual identities together."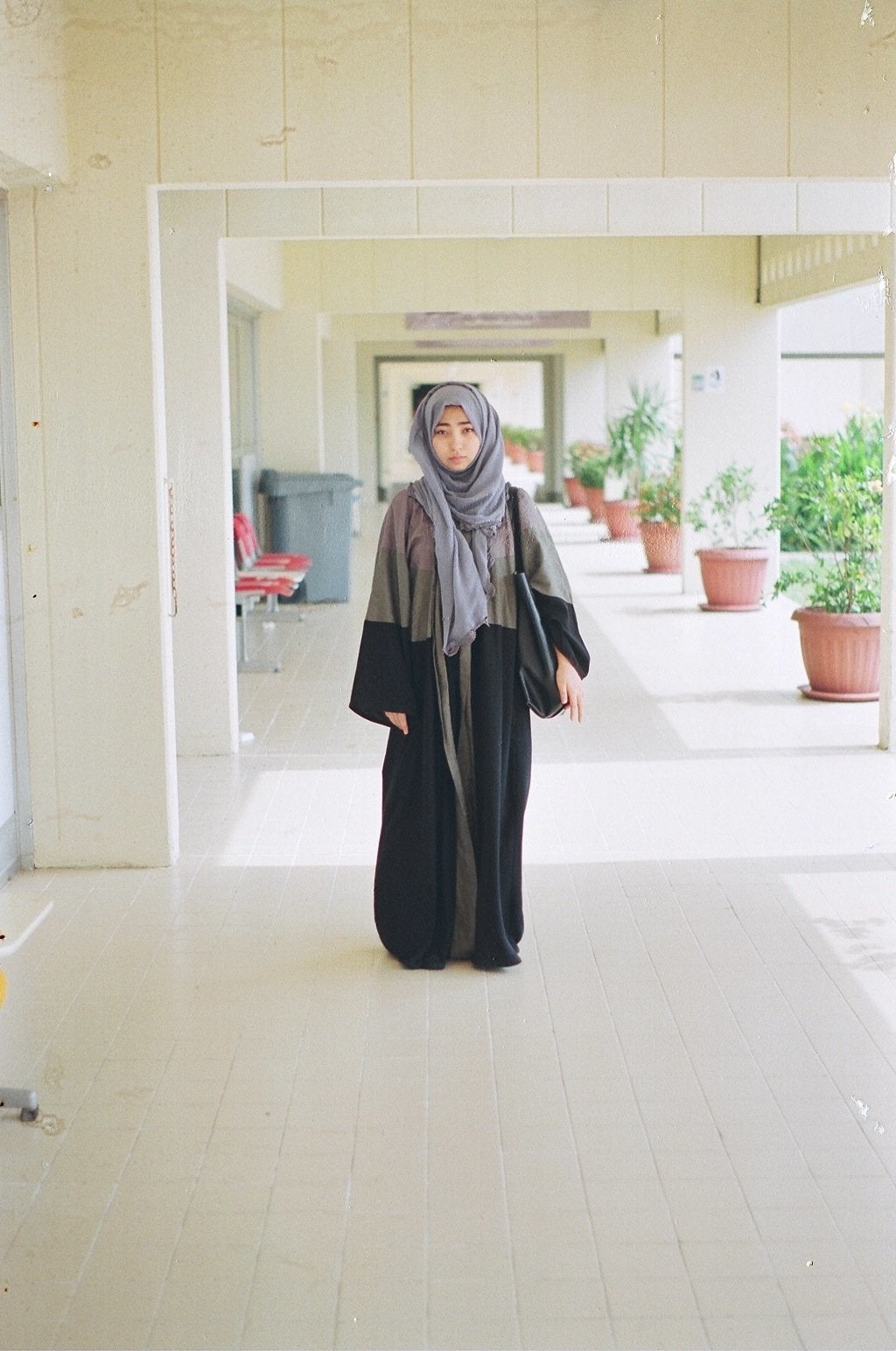 In the images, women donning abayas pose in libraries, arcades, classrooms and grocery stores, the perpetual repetition of the mostly black robes weaving the distinct experiences into a continuous narrative. "To someone who's not from Saudi, it looks strange because you're not used to people looking very similar," Alhimiary told VICE in a 2013 interview.
"If you're from Saudi, you're used to seeing women dressed in the same thing. But seeing these pictures together makes you think, 'You know what, maybe we've taken it too far because Saudi men have the option of wearing traditional outfits or jeans and a shirt, and women don't have that choice.'"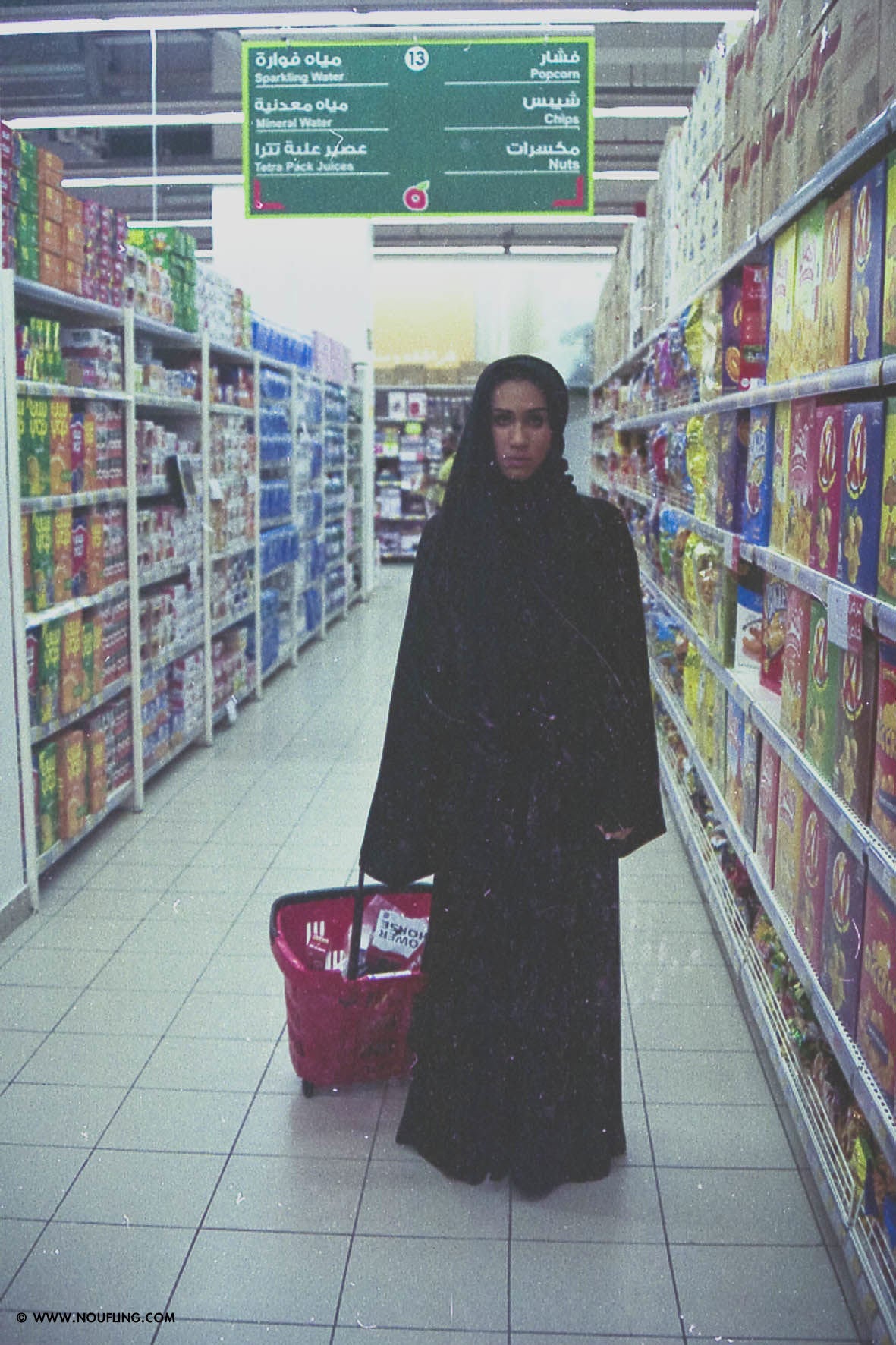 The series, at once a satirical riff on fashion photography and a profound meditation on women's agency, presents a powerful mix of humor and gravity with an impression that's hard to shake. Rather than condemning or embracing the tradition of the abaya, Alhimiary lets the uncanny visuals speak for themselves, leaving viewers to interpret the endless recurrence of black cloaks as they may.
While the images certainly qualify as a mode of feminist protest, they also exist squarely in the mode of visual storytelling, illuminating the subtle realities of daily life for individuals around the world we may never have encountered or known intimately. How do the things we wear echo our identities, or restrict them? How much importance should we assign to the clothes we wear? What is the proper balance between tradition and progress? What is an artist's relationship to activism?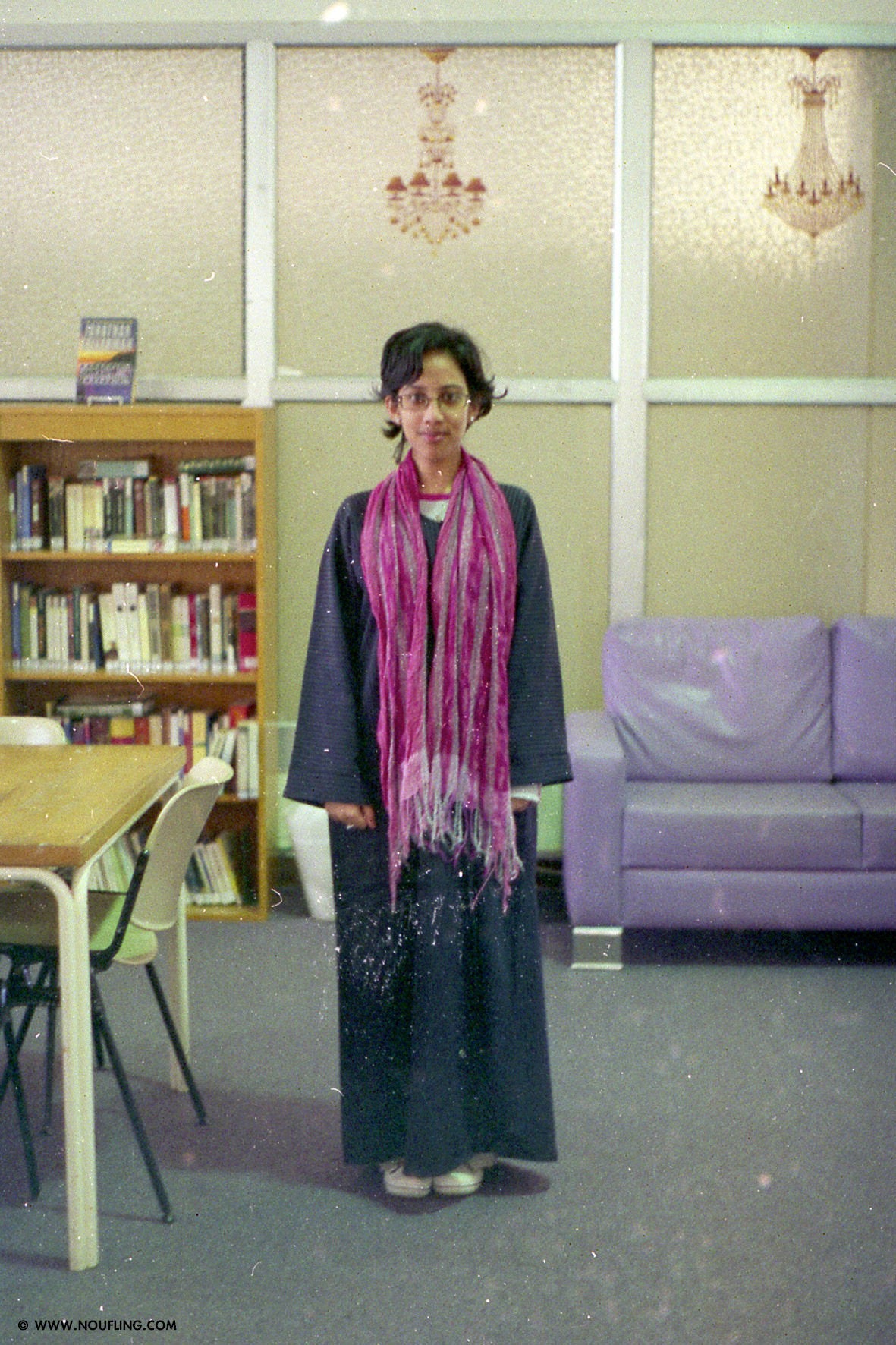 These are some of the questions that manifest in Alhimiary's string of abaya photos, prompting anyone who shrugs off clothing as simply superficial to wonder if they are trivializing something hugely important for many around the world.
"I think of my work as photo feminist activism," Alhimiary concluded. "I want my pictures to represent my identity and that of the women around me. I want it to humanize us and show us in our varied multitudes. What I hope to communicate is that we exist and we're not just a stereotype, our identities are varied, our ways of expressions, paths in life, ways of living, struggles and ways of beating those struggles are all different."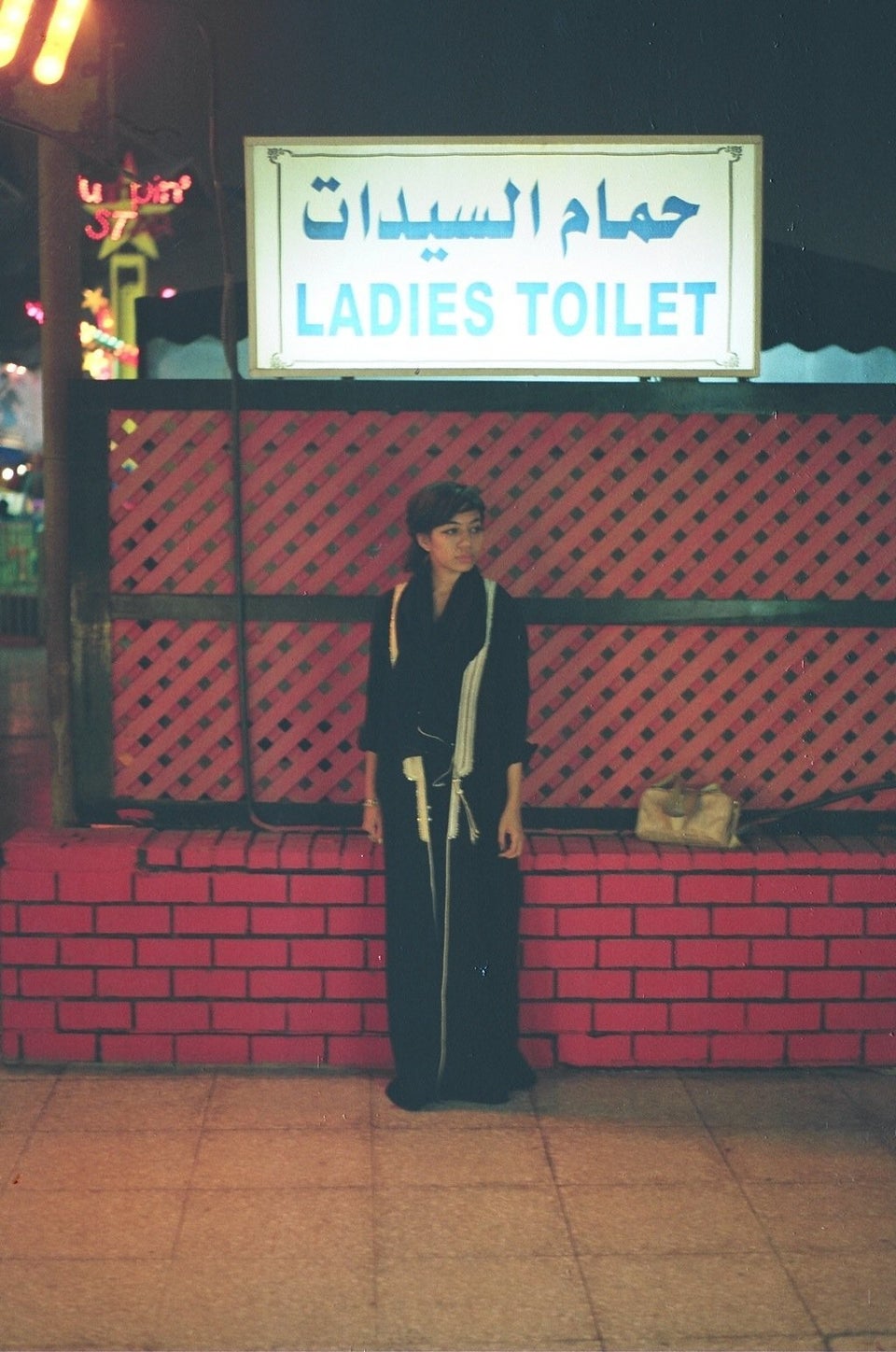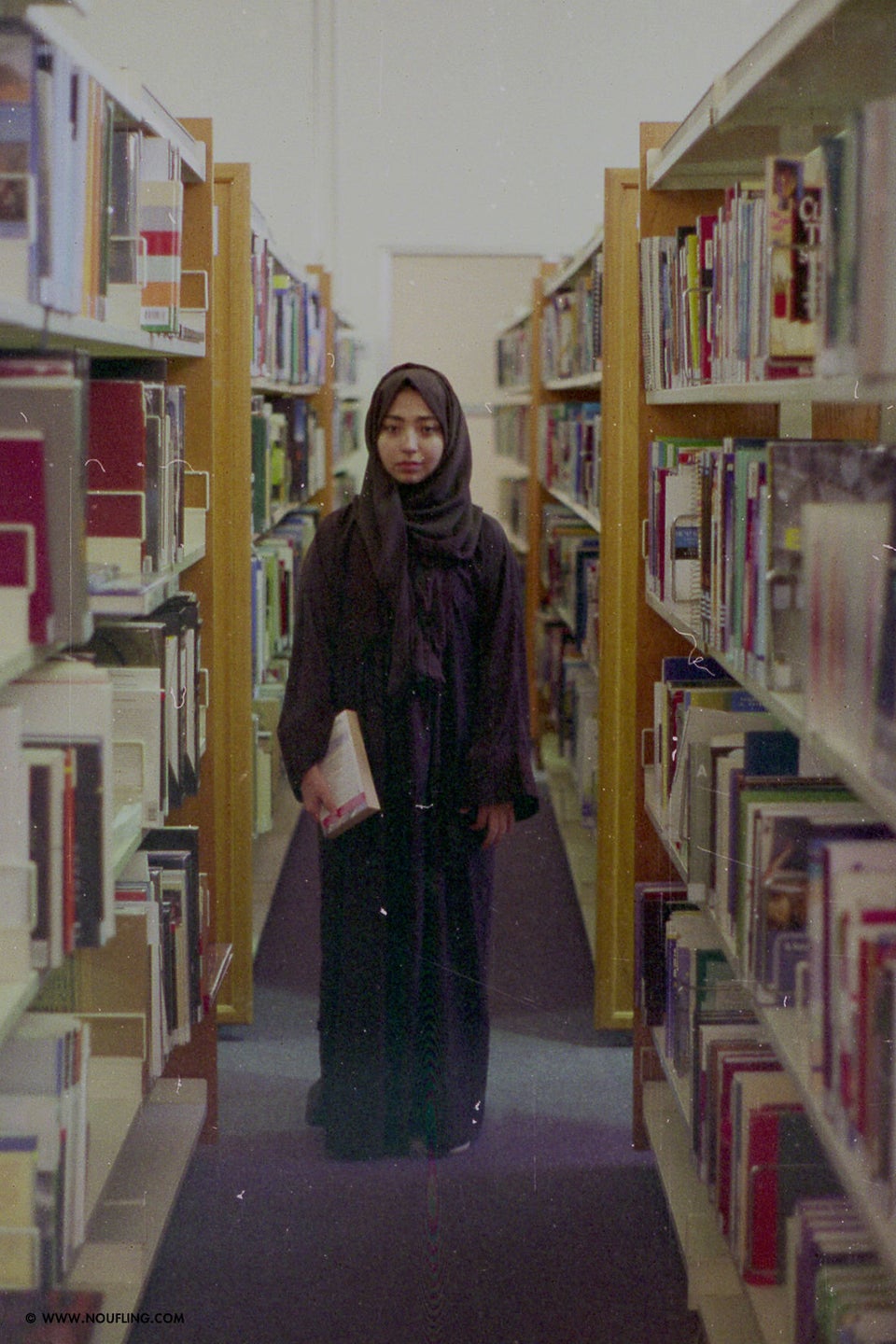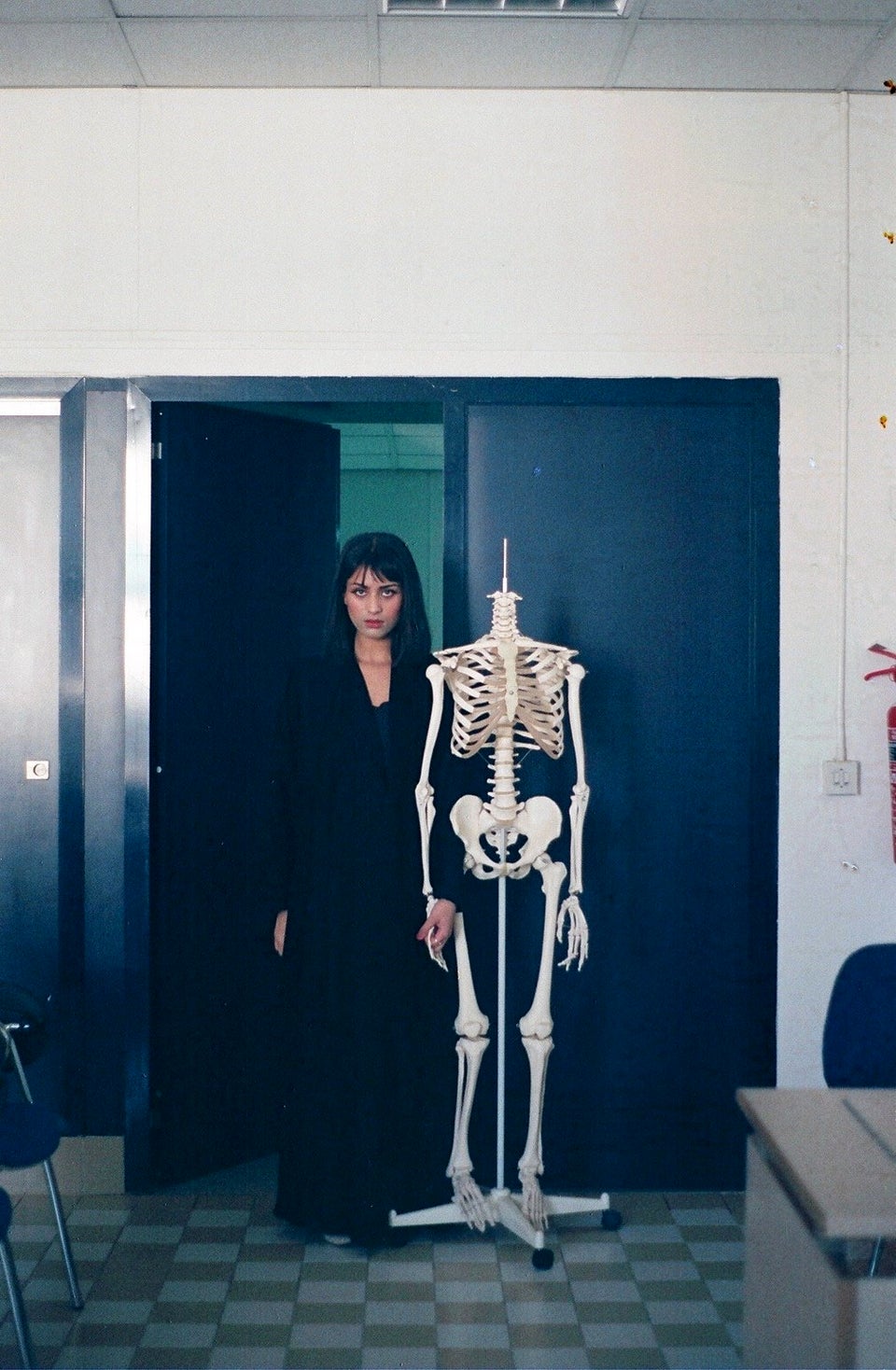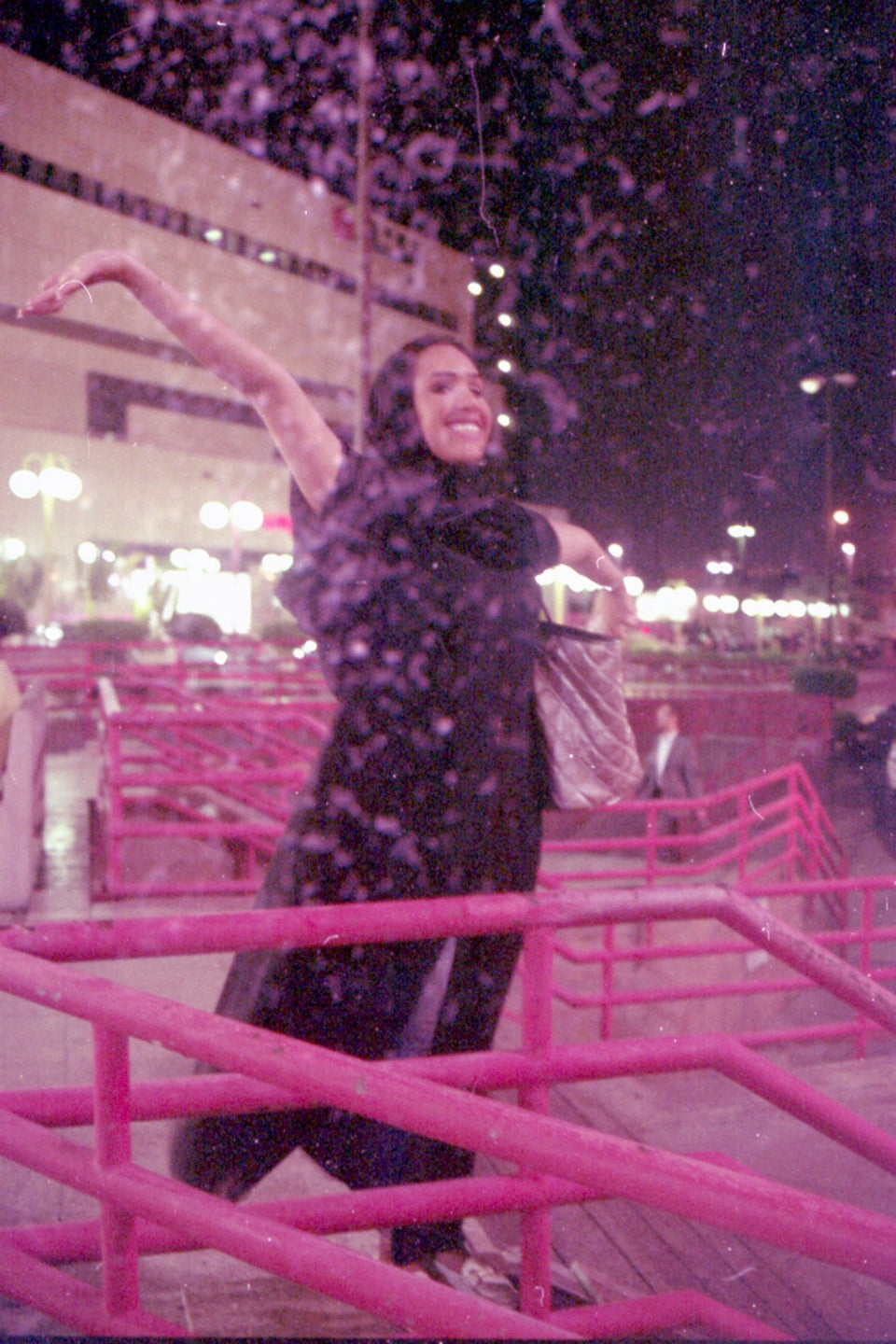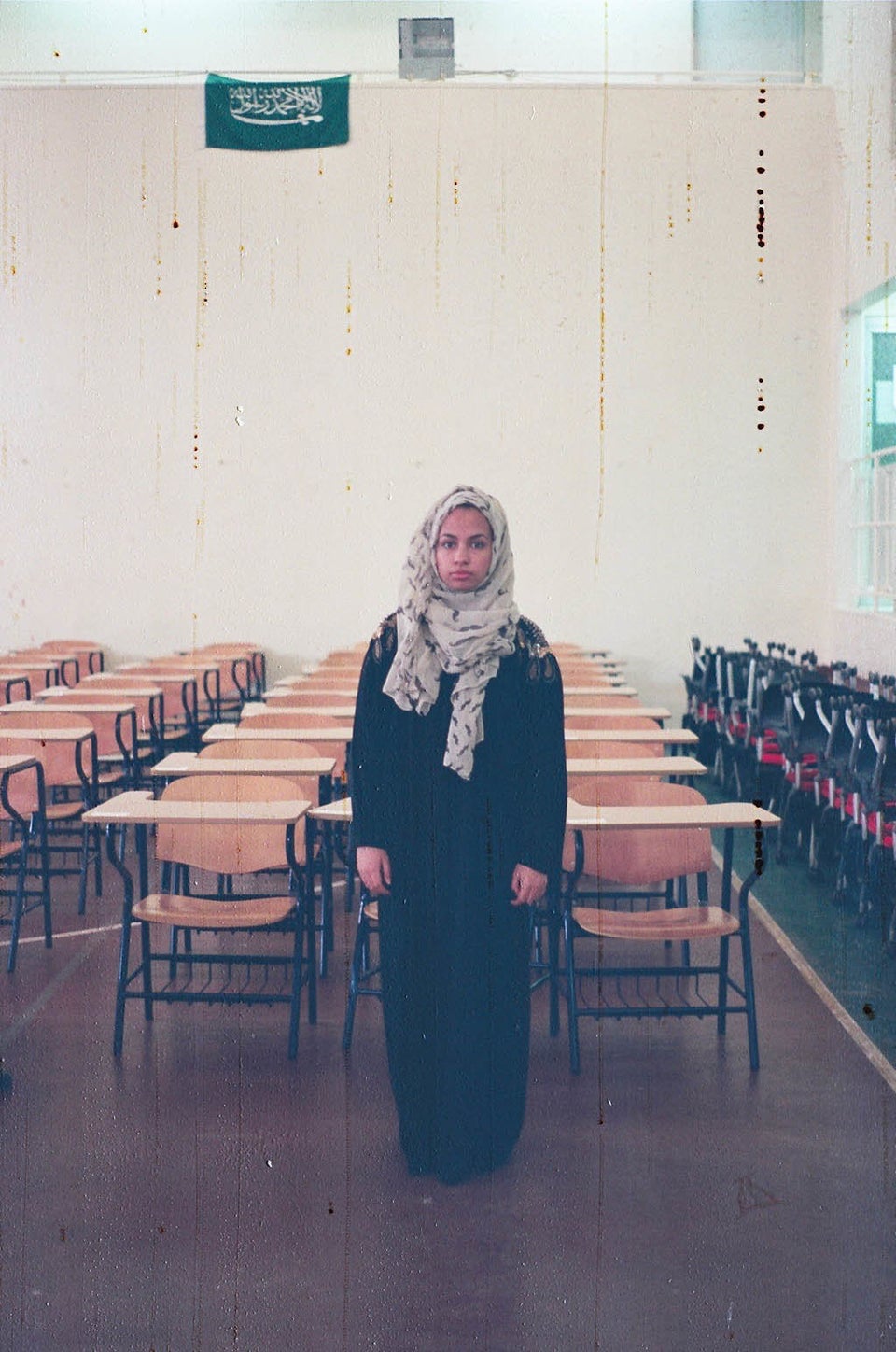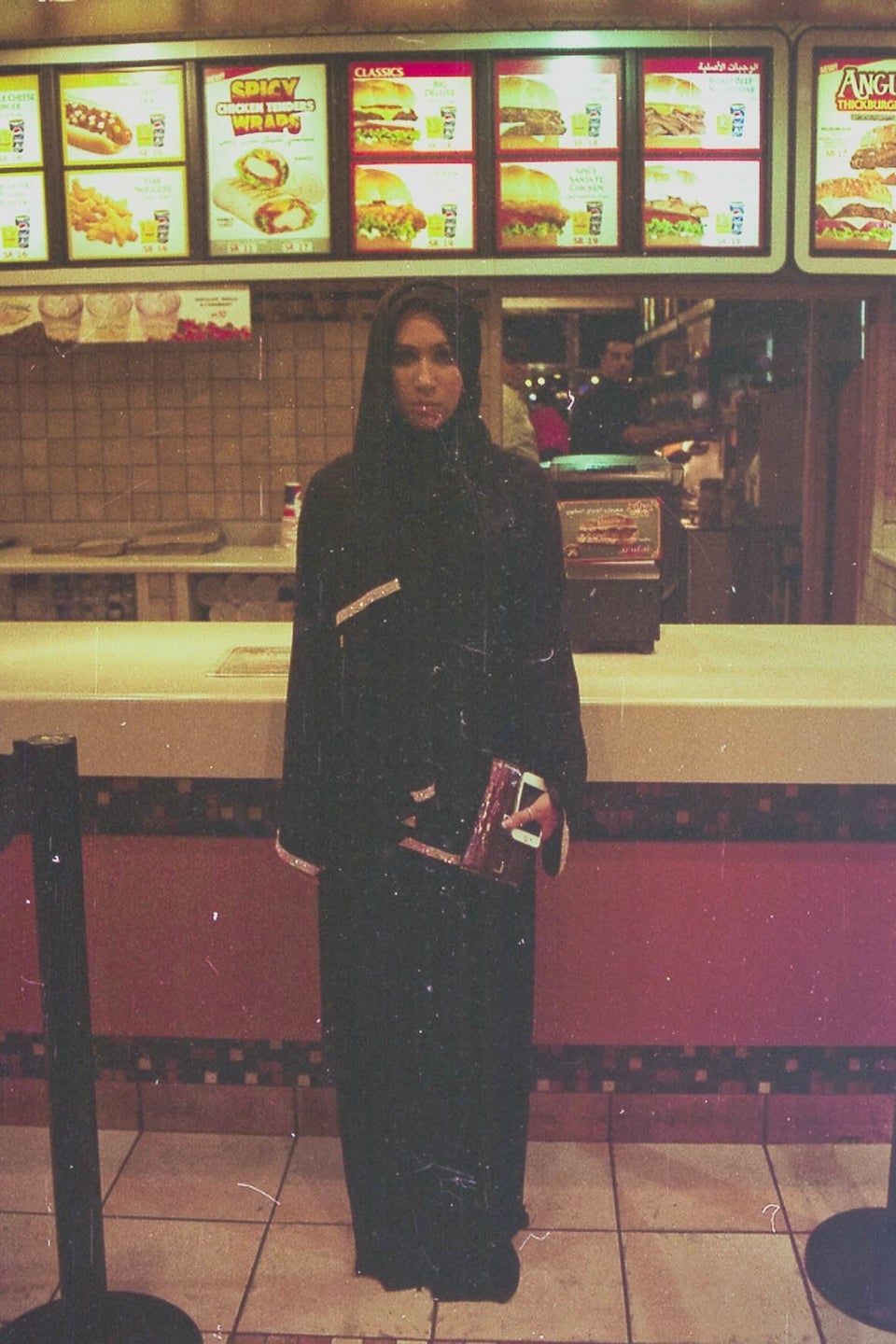 Support HuffPost
The Stakes Have Never Been Higher
Related
Before You Go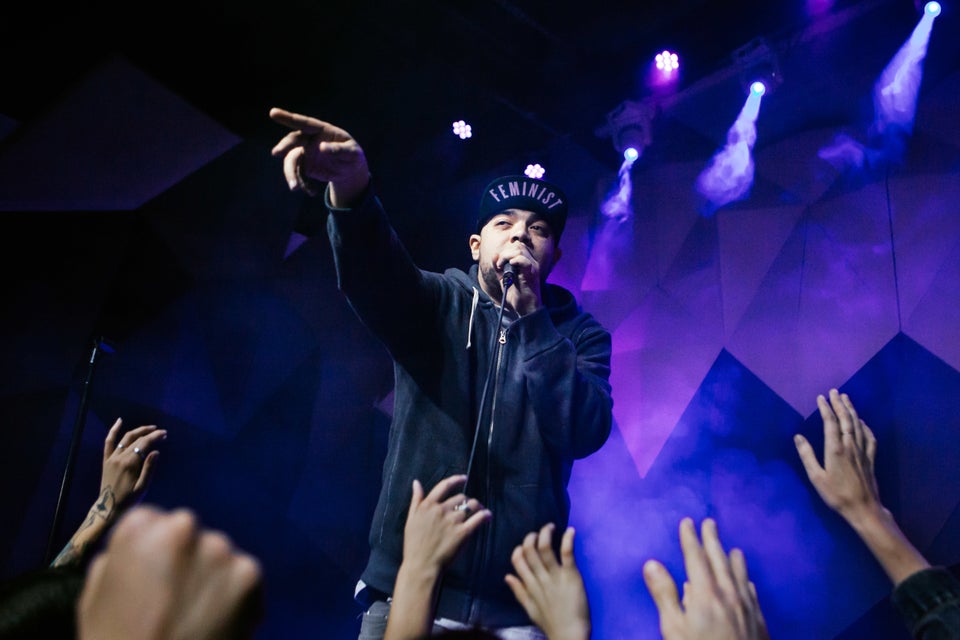 Images That Prove Anyone Can Be A Feminist
Popular in the Community