Warning: This post contains nudity and may not be appropriate for work.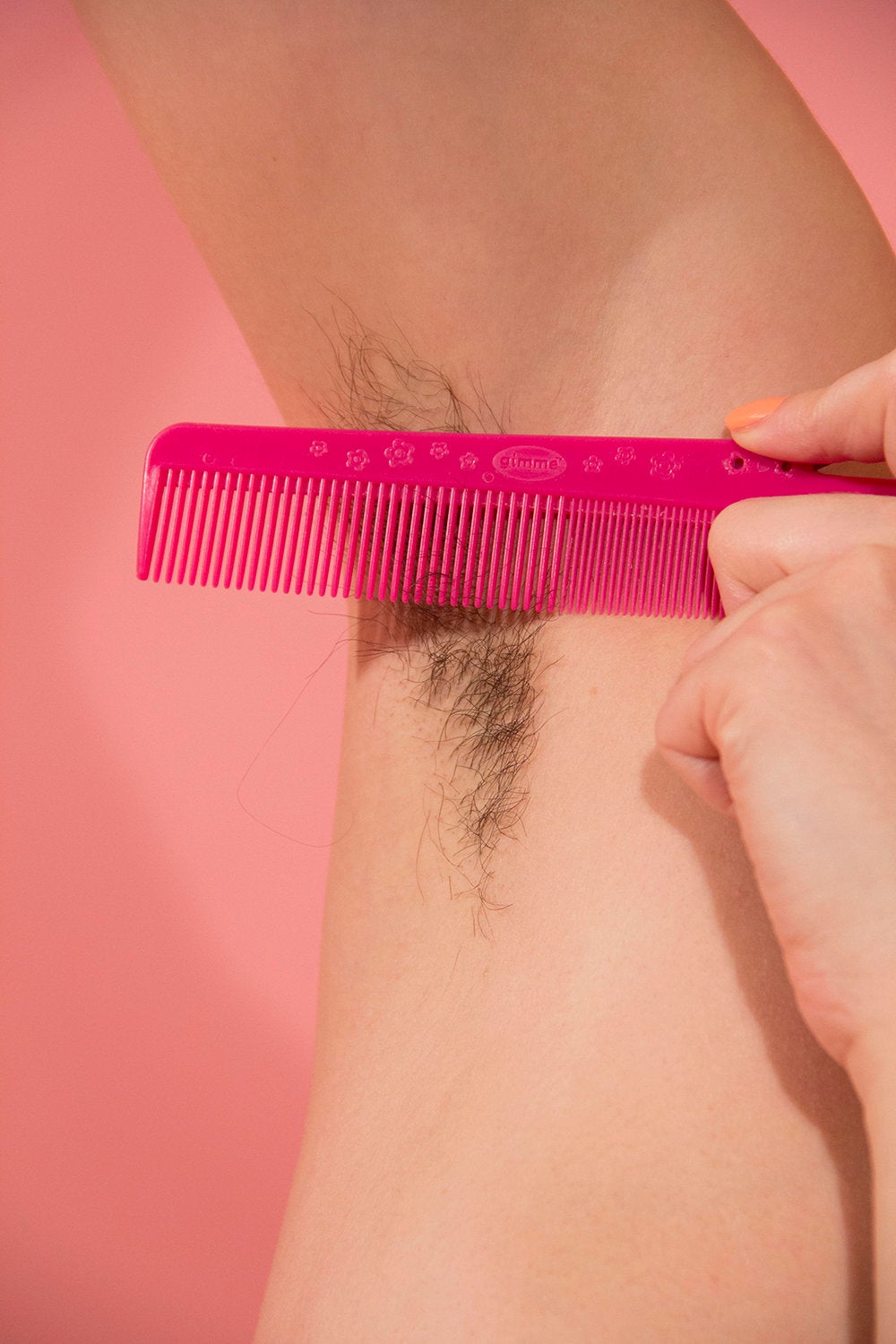 Most women have, at some point in their lives, looked in the mirror, isolated a specific "troublesome" body part, and prayed for divine intervention. Loving your body doesn't come easily, especially in a culture that conditions young women to shrink, primp and smooth their parts until every hair, bump, wrinkle, and other wayward sign of being a living, breathing human being has been blurred or eliminated.
Photographer Ashley Armitage, for one, has had enough. Enough of patriarchal culture capitalizing on women's insecurities. Enough of the mainstream media -- and history of art -- churning out images of bodies too perfect to occur in real life. Enough of women deeming themselves less than for happily inhabiting the skin they're in.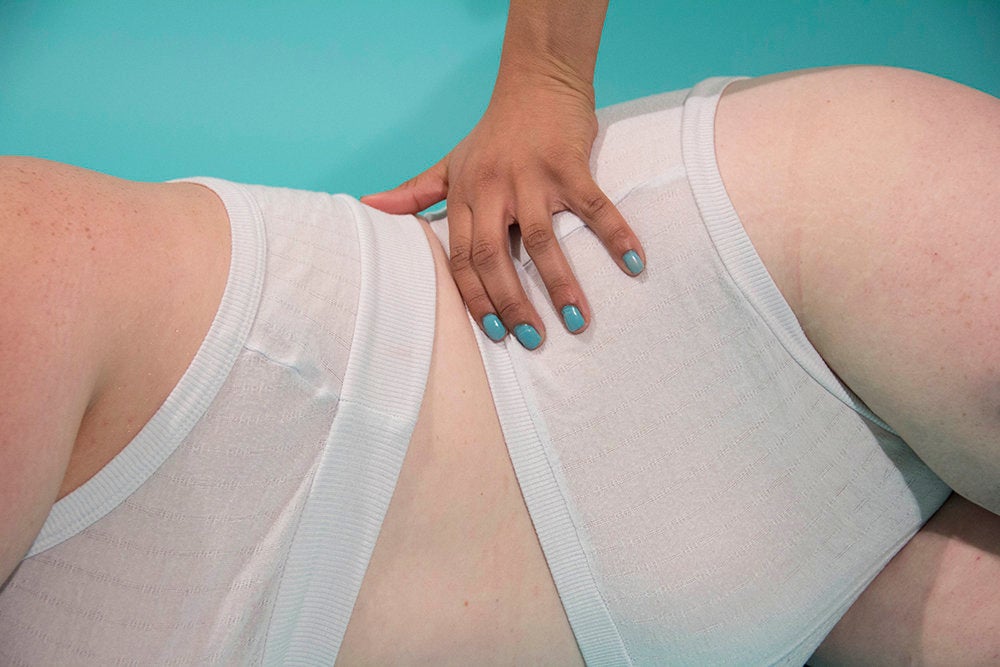 "We've always been told how to look and how not to look by men," Armitage explained to The Huffington Post. "Men wrote history and men made the art that is now canonized. Women were always the models and muses, while men made the image. It's super important for us to take control of our image so that we can dismantle 'the beauty standard,' or at least step out of it."
Thus her photography project "Taking Back What's Ours" was born. A collaboration with her models Irene Bowen, Maia Doty, Cieara Scott, Chloe Wood-Hendrickson, Lily Wirth, Gemma O'Neil, Kitty Blume and Simone Dawson, the series captures feminine beauty from the ladies' point of view.
As Armitage put it: "This project is about taking up space and taking control of our image. As girls and marginalized folks, taking up less space has been ingrained in us. This series is about taking ownership of our bodies and celebrating the parts that society tells us are imperfect or undesirable."
Bring on all the pubes, pits, belly hairs, stretch marks and razor stubble -- those perfectly imperfect parts that make our bodies unique.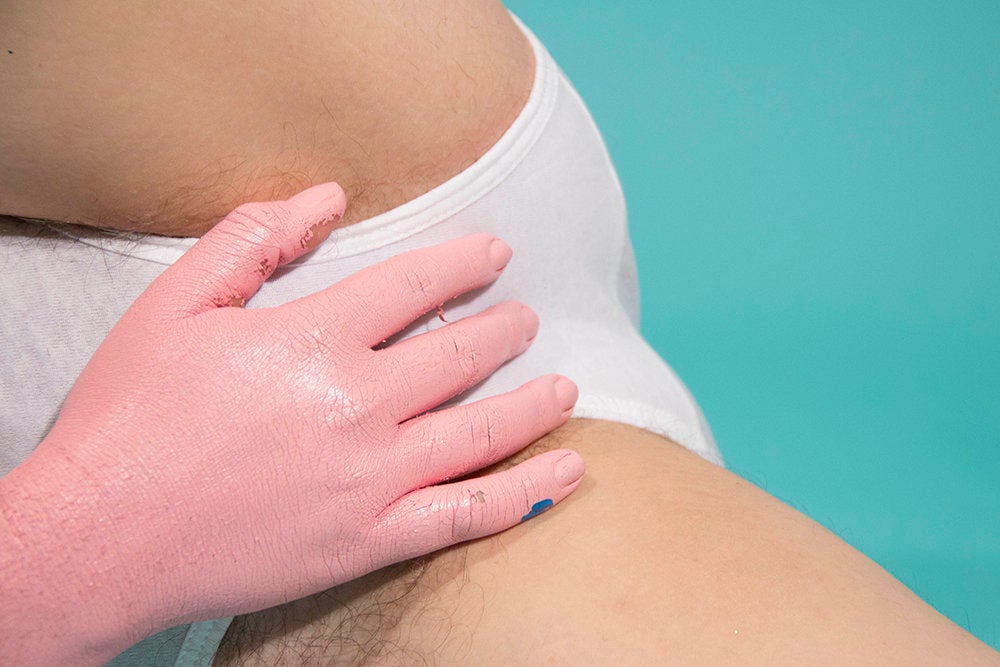 For every shoot, Armitage invites her models -- normally friends or friends of friends -- to her house where they eat pizza, listen to music, drink coffee and take photos. The whole time, the models' comfort remains the primary concern, especially in the nude and partially nude shots. "My photography process feels more like hanging out," Armitage said.
The resulting images pair sleek, Starburst-colored backdrops with real nude bodies. The colorful lighting and occasional use of paint adds a playful, surreal touch to the otherwise raw photographs, making the glamour shots occasionally resemble the products of a laboratory experiment. From one image to the next, their tone shifts ever so slightly, from sensual to lazy to defiant and back again.
Through the project, Armitage hopes to change the conversation surrounding women's bodies. "I want to say that all bodies have their 'flaws,' but it's up to us to define how we view them," she said. "Flaws are okay. Cellulite, pimples, body hair, it's all a natural part of the human body. We can be cute with our imperfections."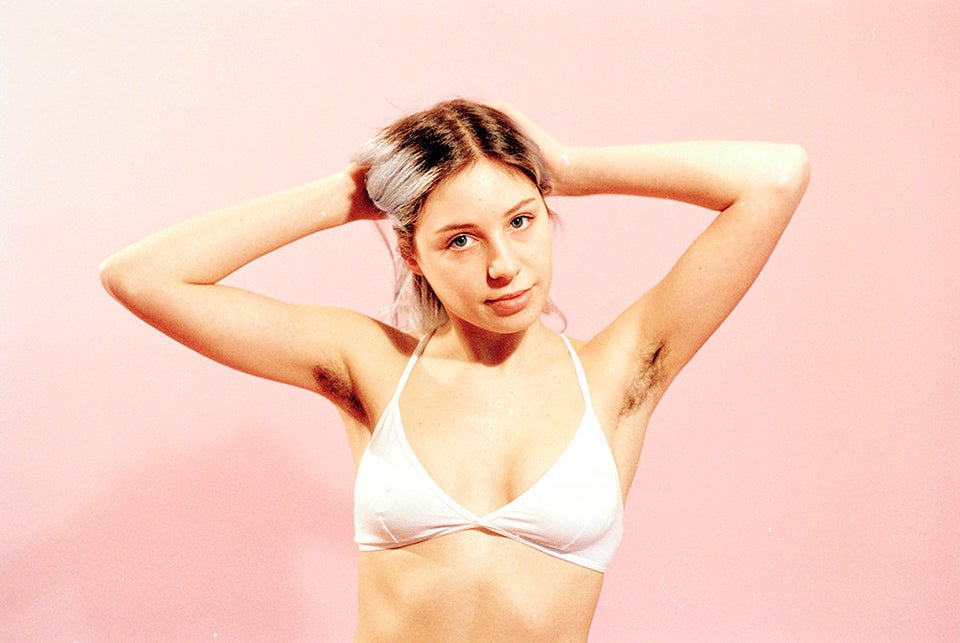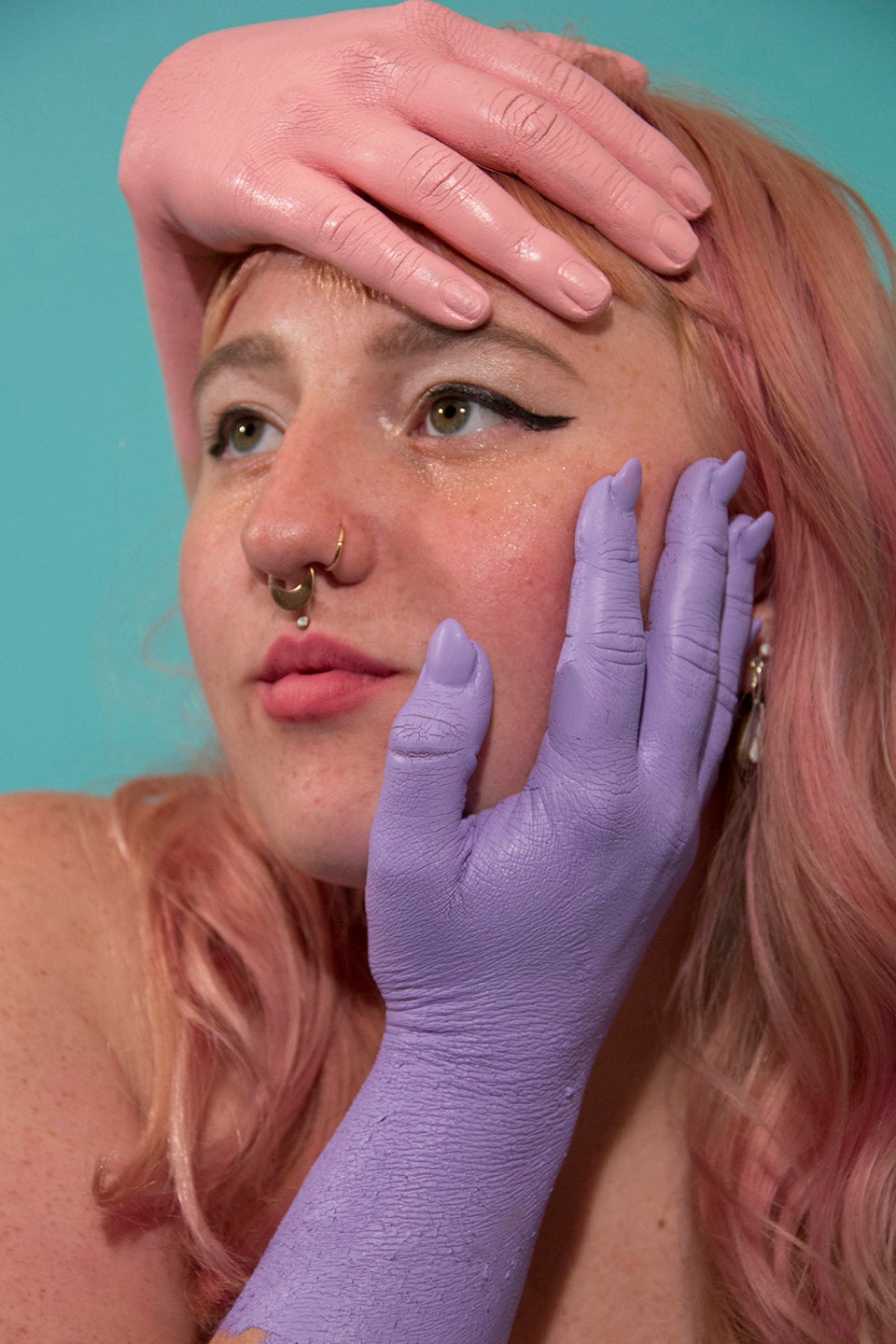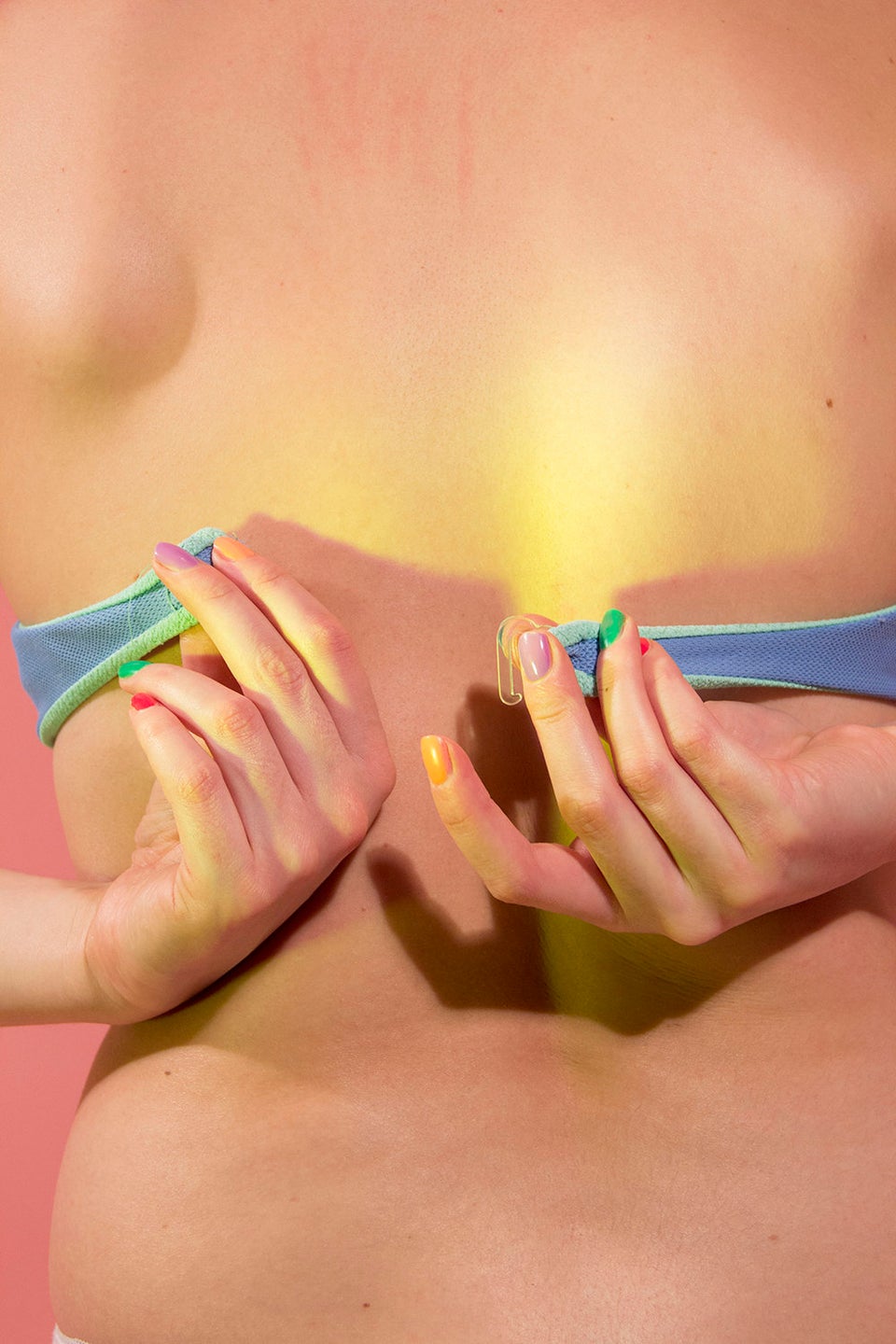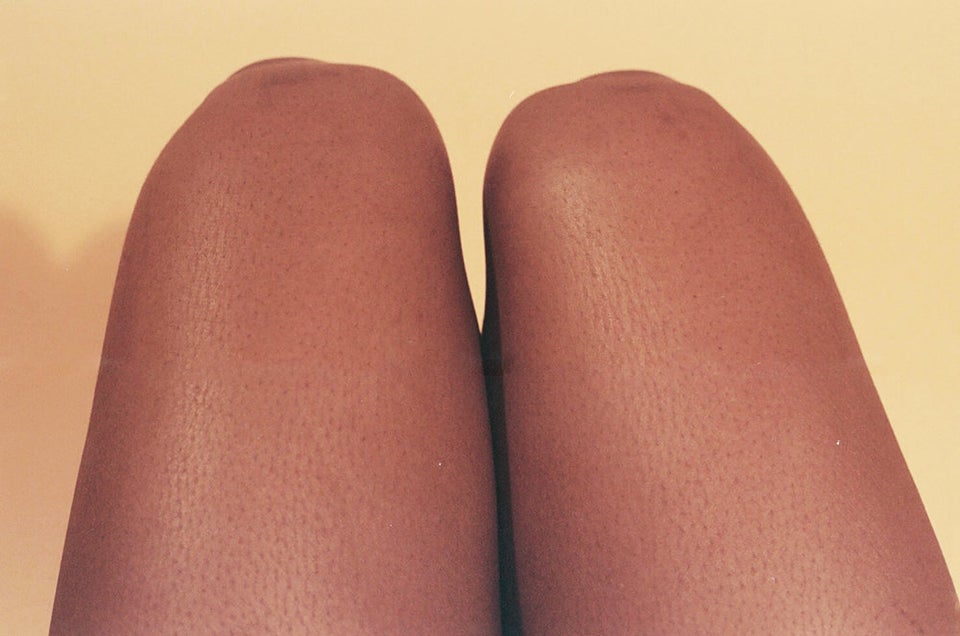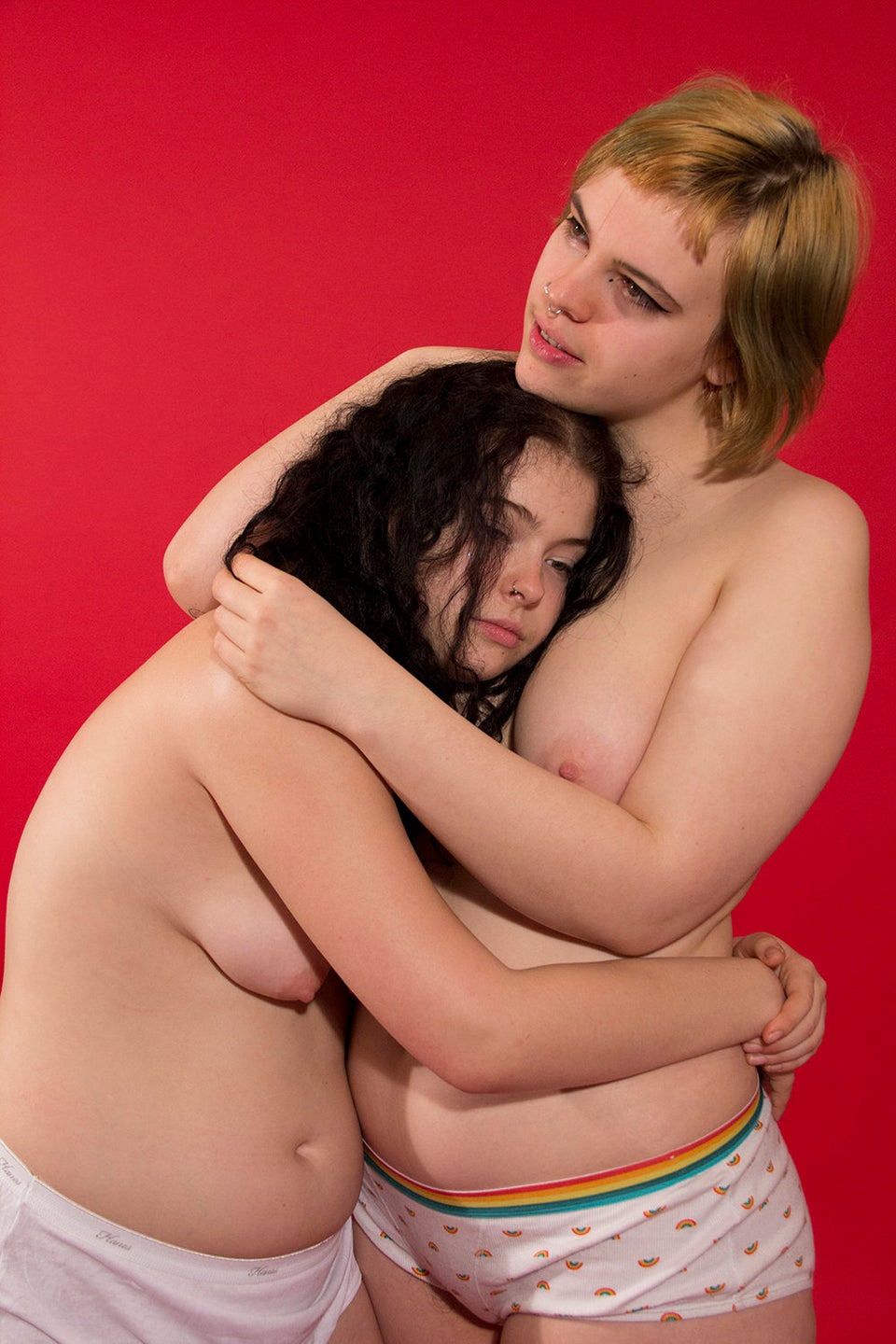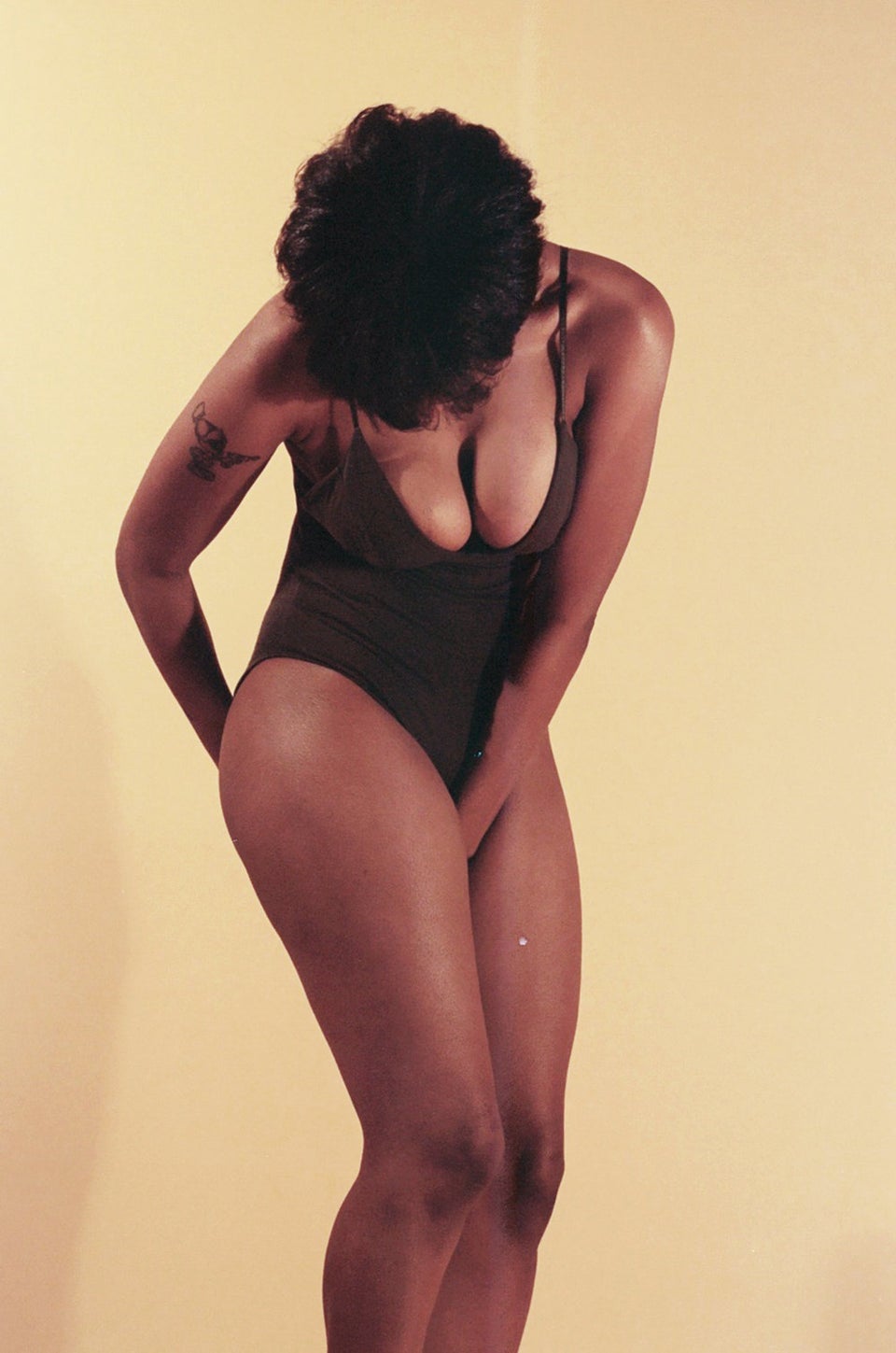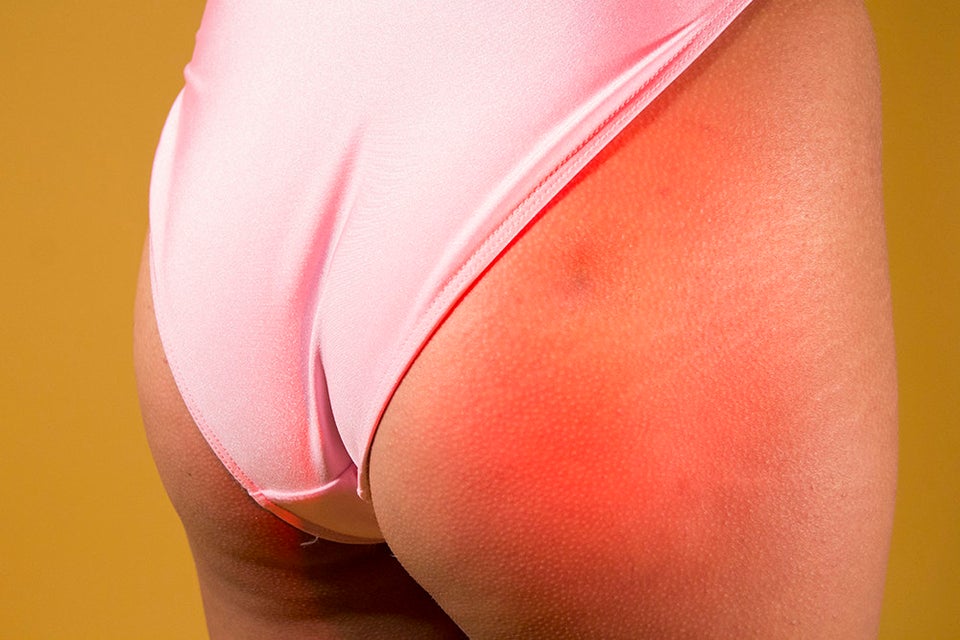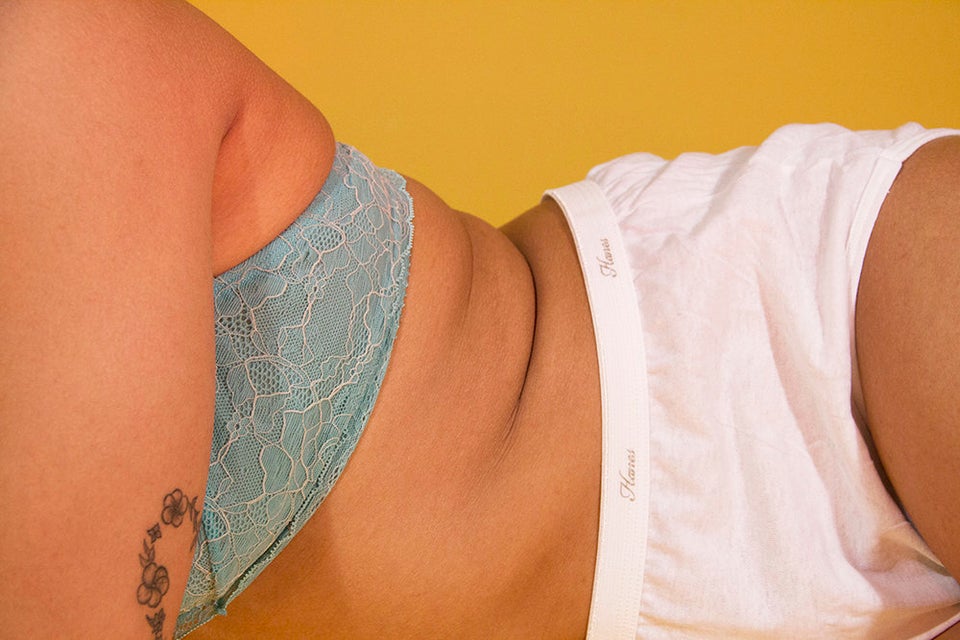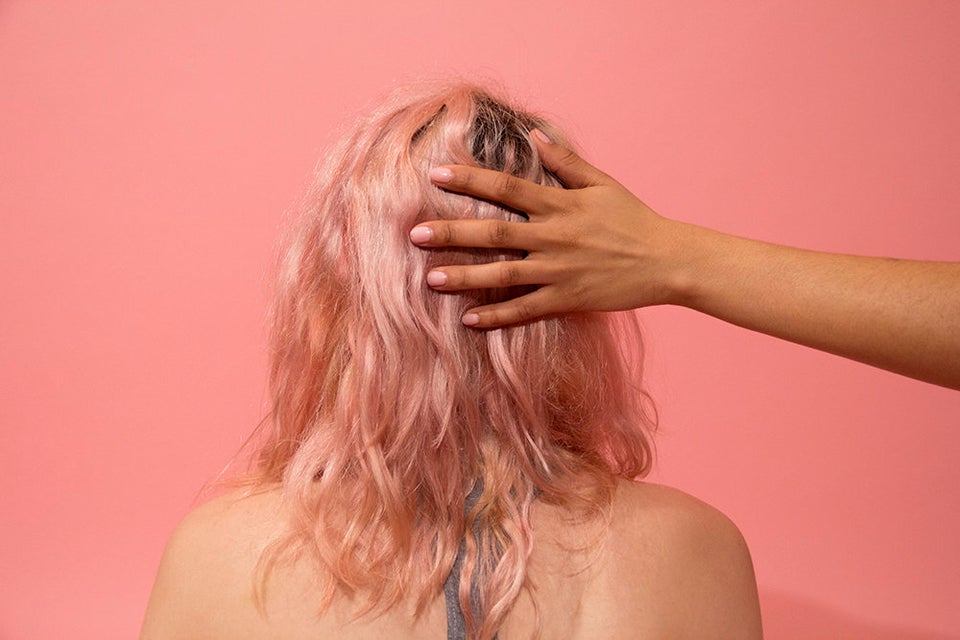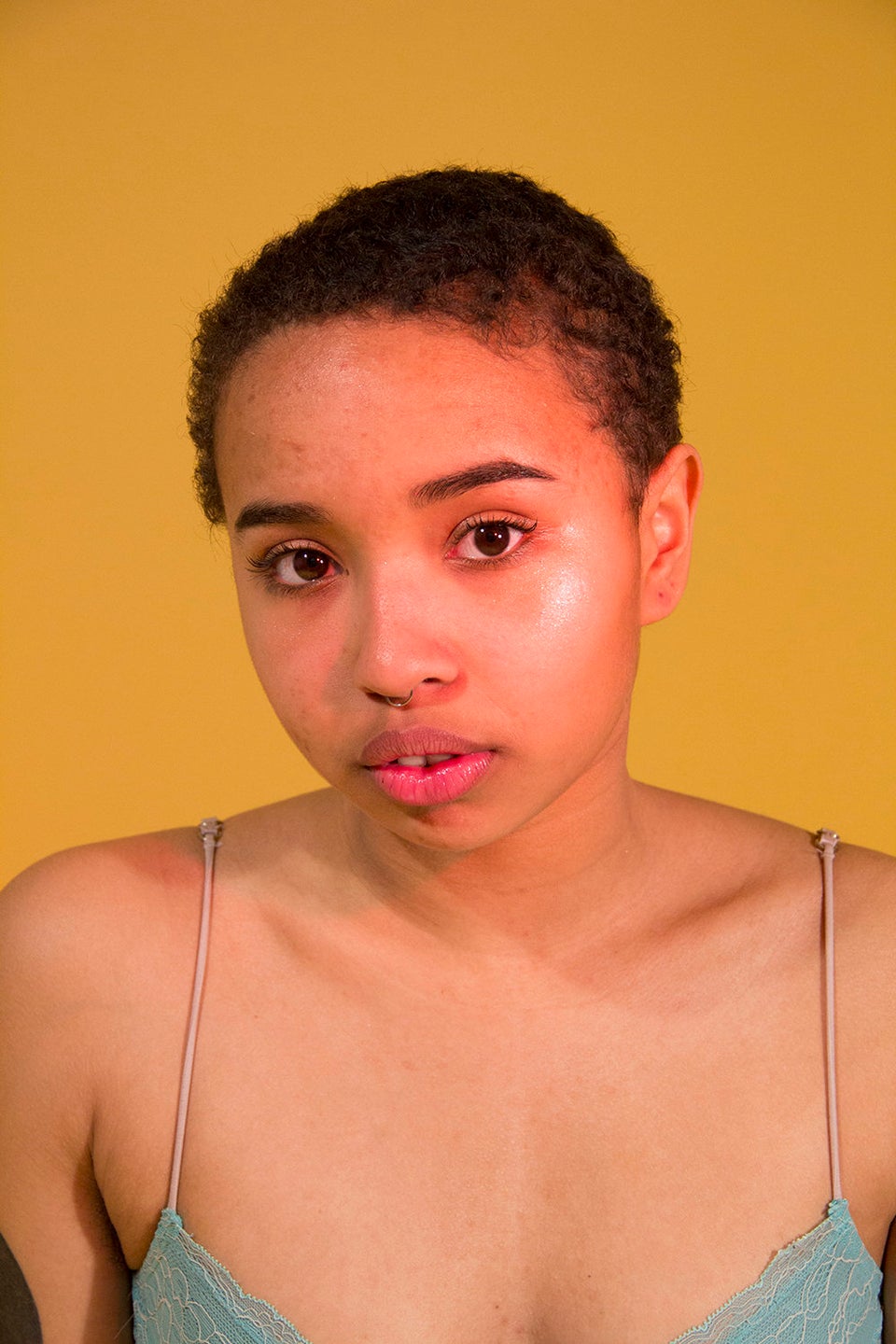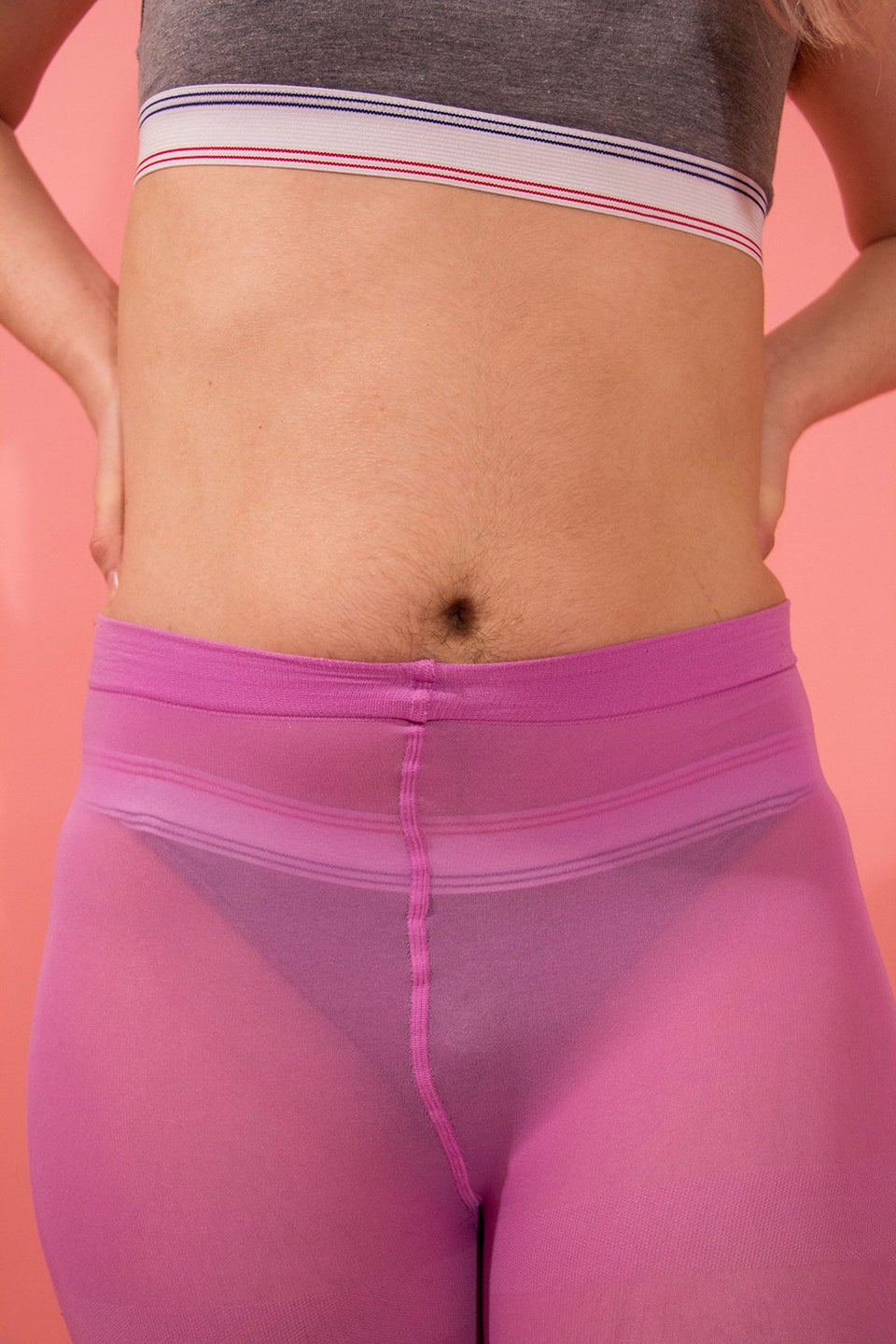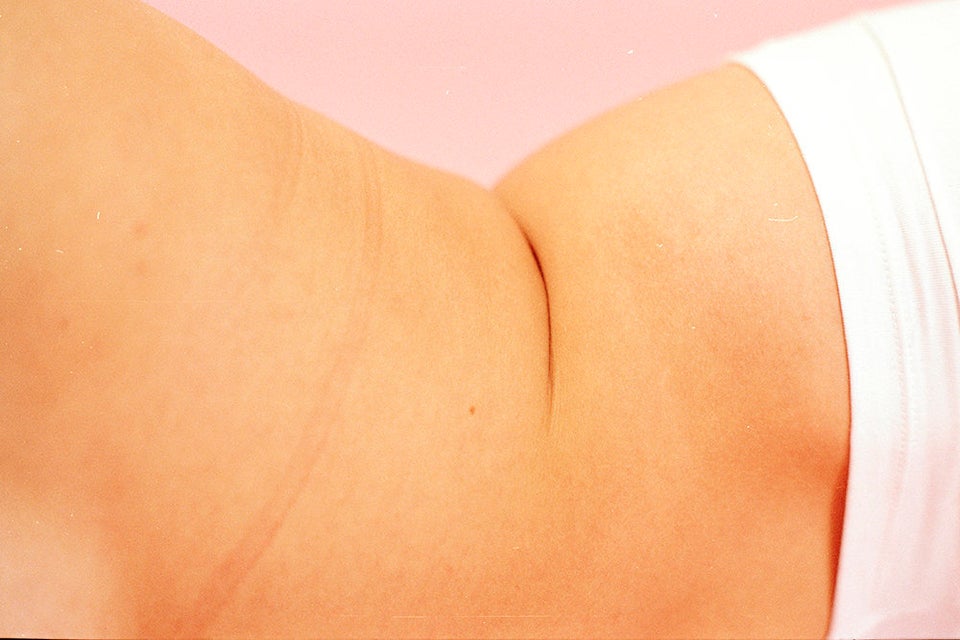 Related
Before You Go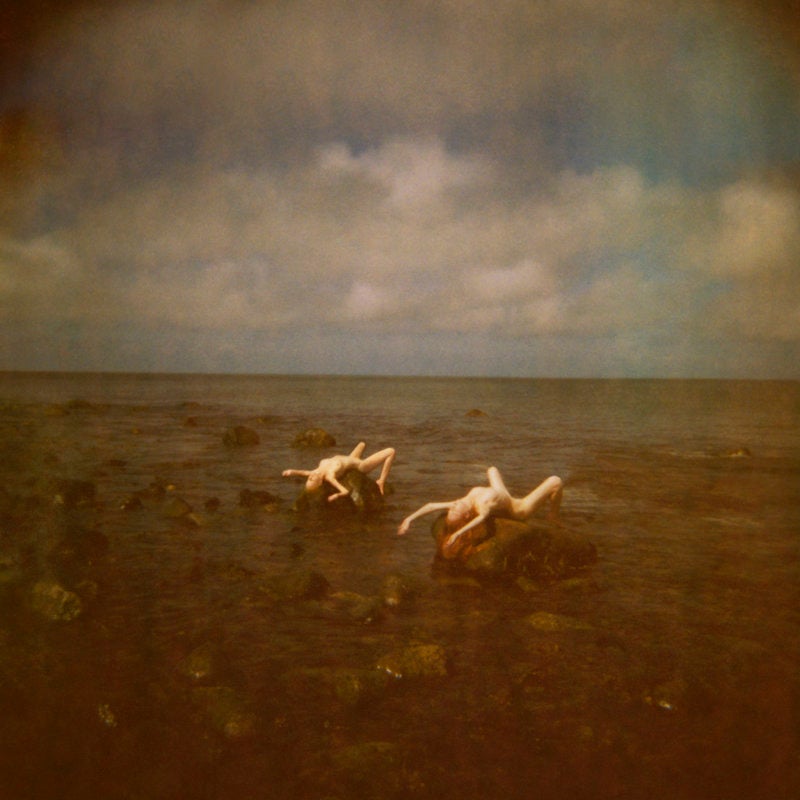 In The Raw Feminist Nude Selfies