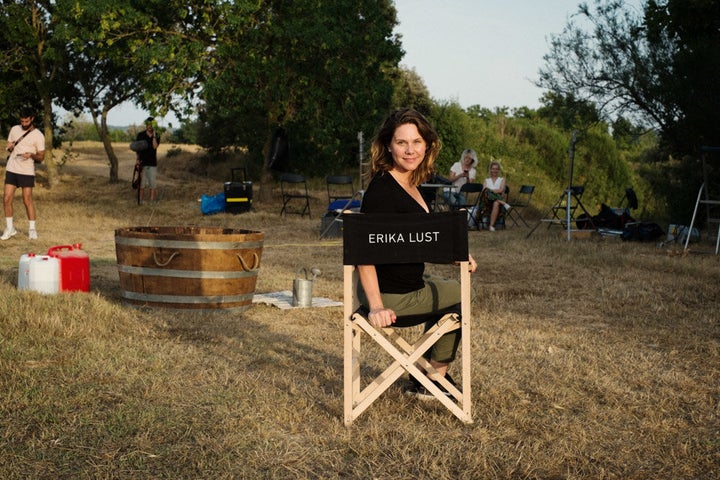 Since President Donald Trump signed FOSTA-SESTA into law, many sex workers have repeated a simple request: They want the public to listen to their stories, which they say lawmakers ignored when voting for the law that shut down the websites they relied on to protect their lives and livelihoods.
In response, award-winning feminist pornographer Erika Lust is not just listening to their stories, but amplifying them.
Lust, a Swedish native based in Barcelona, debuted a five-part docu-series last Friday called "In Conversation With Sex Workers." Sex workers discuss the issues most relevant to them: coming out to their family and friends, facing the stigma surrounding their work, navigating relationships with law enforcement, and participating in the mainstream feminist movement. 
FOSTA-SESTA is a federal law enacted on April 11 meant to combat human trafficking, but it ultimately just shuttered websites that sex workers use to screen clients and protect their identities, like Backpage and Craigslist. Now that the law is impacting sex workers, their voices need to be heard now more than ever, Lust said.
"If legislators listened to sex workers, they would begin to understand the difference between someone who is trafficked, and a consenting adult who has independently chosen to sell sex," she said.
Lust, who was featured in the controversial Rashida Jones documentary "Hot Girls Wanted: Turned On," has been directing porn since 2004. In a 2014 TED talk that she delivered in Vienna, she talked about transforming the "tacky and chauvinistic" porn industry, arguing that "the feminine viewpoint is vital."
A major focus for Lust, who acknowledges that her career as a porn director is dependent on sex workers, is encouraging mainstream feminists to support sex workers.
"There is a moral prejudice there … just because you don't agree or understand what other women choose to do for a living, or because you wouldn't do it, is not a reason to sell the fight against sex work as feminism," she told HuffPost.
"We need feminists to come together and fight for the rights for sex workers. We need to listen to their stories and the struggles that they face."
Check out the full series here.
Calling all HuffPost superfans!
Sign up for membership to become a founding member and help shape HuffPost's next chapter