Rebeca Lane is spitting verses in the name of feminism.
The Guatemalan hip-hop artist, featured in an Al Jazeera Plus video published Sunday, is using her music to spotlight sexism and the abuse that many women face in her country. She touches on topics that range from the more insidious, like catcalling, to the more severe, including the alarmingly high murder rates.
"Guatemala is a country that has one of the highest femicide rates in the world and also [has] very high rates of interfamilial and domestic violence," Lane told Al Jazeera.
The Guatemalan Human Rights Commission says over 5,000 women have been killed in the Central American country since 2000.
"We are being killed by our fathers, brothers, stepfathers… the very people who are supposed to care for us," Lane told the BBC in December. "Most of us have to live violence in silence so when someone hits us or screams at us we just close our eyes and let go. We have to join other women and talk about it so we know this is not OK, this is not normal."
The rapper told the British outlet that while she was in a relationship with an older man at the age of 15, she became a victim of sexual and physical abuse.
She is one of four hip-hop artists currently performing their feminist verses across Central America and Mexico with the "Somos Guerreras" ("We Are Warriors") tour.
"Somos Guerreras isn't just a tour," Lane told Remezcla earlier this month. "It's a way of seeing hip-hop for women as a political movement."
Through her music, Lane is hoping to carve out a space for women in Latin American hip-hop and give a voice to women who've been abused.
"I never intended to make music to transform society," Lane told Remezcla. "It was just things that I needed to let out. Then I started to notice people identified with this music, specifically people like me who come from social struggles and feminism."
Before You Go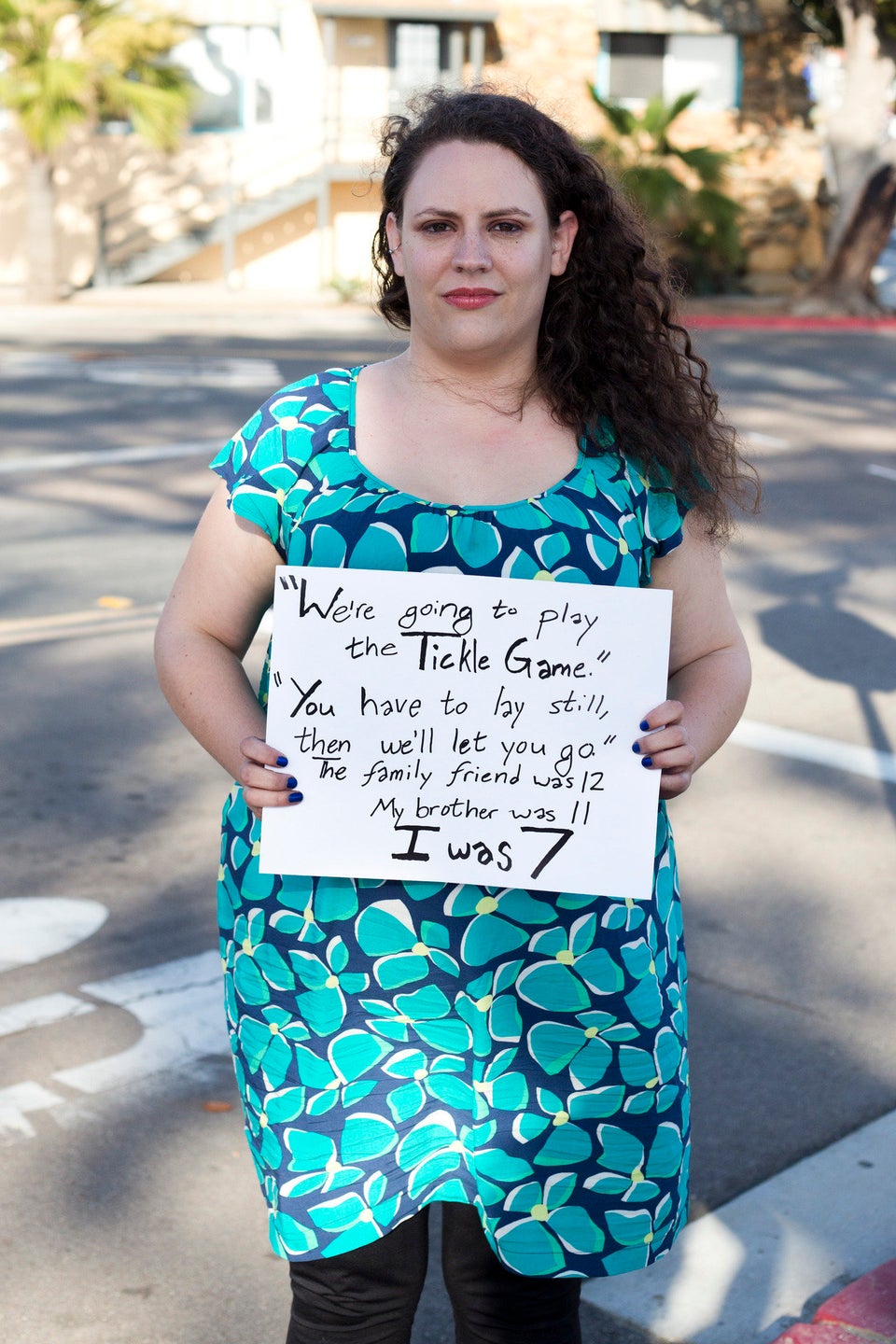 40 Powerful Images Of Surviving Sexual Assault