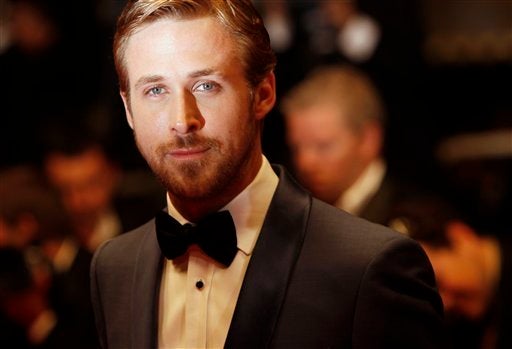 Ryan Gosling images and feminism quotes collide in this funny, clever blog that nods to women's rights using the actor's infamous "Hey Girl" meme.
The out-of-context images are paired with quotes of feminist theory, praise for female icons, one-liners about gender, and more. (Screen shot below.)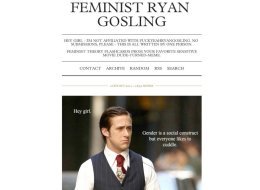 The blog's author points out that he or she has "no idea if Ryan Gosling is actually a feminist," but the actor, arguably most famous for his role in The Notebook, has made some feminist remarks in the past.
"Blue Valentine," a 2010 film about a couple's rocky relationship path, starring Gosling and Michelle Williams, was set to receive an NC-17 rating because of a scene depicting Gosling's character giving oral sex to Williams'. Gosling called the MPAA sexist for assigning the rating, given how many films showing men receiving oral sex from women are only rated R.
The MPAA is okay supporting scenes that portray women in scenarios of sexual torture and violence for entertainment purposes, but they are trying to force us to look away from a scene that shows a woman in a sexual scenario, which is both complicit and complex. It's misogynistic in nature to try and control a woman's sexual presentation of self. I consider this an issue that is bigger than this film."
The MPAA's decision was later reversed, and the movie was given an R rating.
In an interview with MTV, Gosling said he was aware of the "Hey Girl" meme that became popular through blog "F*** Yeah! Ryan Gosling," and he even read some selections for the camera:
Calling all HuffPost superfans!
Sign up for membership to become a founding member and help shape HuffPost's next chapter