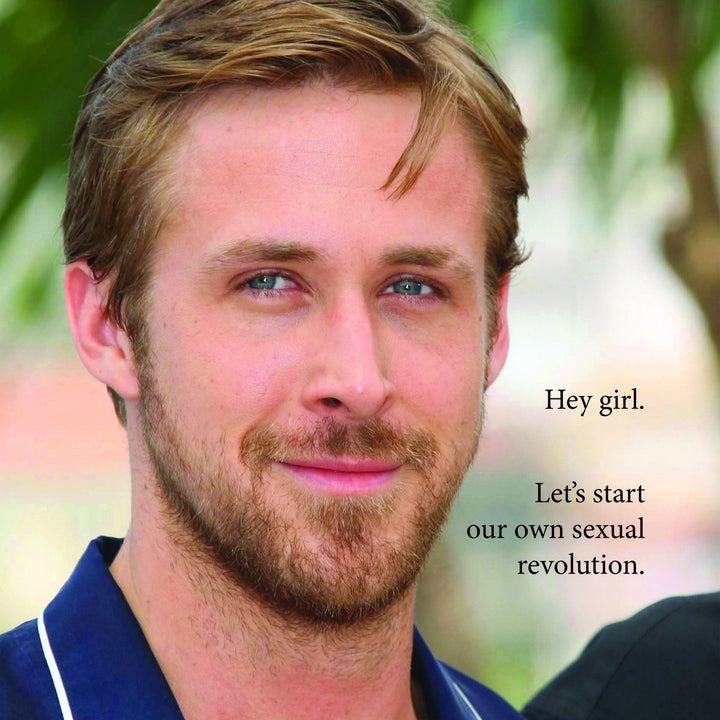 The increased "trendiness" of the movement has broadened the reach of the web's feminist canon, which counts "Feminist Ryan Gosling" among its most celebrated contributions. The popular meme provides a dose of critical theory for basically everyone who has an Internet connection. But could seeing Ryan Gosling's face next to quotes from, say, bell hooks really increase feminist beliefs?
What was the inspiration for this project?
That started off as a fun little thing that Sarah and I would do. We would share those memes within our lab together, because we both study topics related to feminism, we both identify as feminists and we both just genuinely like Ryan Gosling. We wondered what the deal was, and looked to [the creator of the meme] Danielle Henderson. She said, "I don't know if these memes make people more feminist, but at least they're getting a dose of feminism whether they realize it or not." So, that sparked the idea for us. We decided to see if they actually had an impact on people, on their feminist endorsement and feminist identification.
Is this the sort of research you normally do? Have you done other work in terms of how Internet memes impact belief systems?
No, this was a fun side project for us. It really started off as a curiosity based on something we both enjoyed. We do a lot of heavy research related to infertility and women's reproduction, so this was definitely a nice break from the research we typically conduct.
Tell me what the research looked like. How did you set out to measure impact?
It was a between subjects experimental design. So, we had an experimental group and a control group. Participants were undergraduates who were randomly assigned to one condition or the other. The experimental group saw the feminist Ryan Gosling meme taken from the blog and that book that Danielle Henderson had created based on them. Then, we showed the control group 15 images of Ryan. They were the same images that would have been used for the memes. We just took all the text out of it, so they just saw the pictures. Both groups then completed a survey with demographic questions as well as a question related to whether they identified as feminist, and they also completed a questionnaire called the Feminist Perspective Scale that measured six different subtypes of feminism.
Why didn't you include a control group with just the text?
We've been criticized for that. We actually weren't looking to see if it would increase people's endorsement of feminism overall. We were looking at what happens based on their everyday exposure when they are more likely to be exposed to these memes or pictures of Ryan. In that case, are they more likely to endorse feminist beliefs?
And what kind of results did you get?
When we looked at the results of the study after comparing the two groups, what we saw was that there was no impact in terms of looking at the memes in terms of people's identification as feminist. But there was an impact on their endorsement of particular feminist beliefs. That included both radical and socialist feminist beliefs, and those two subtypes of feminism were touched upon frequently in those meme quotes. So, that made sense to us.
Did the results vary at all by gender?
The women already scored pretty high. They were already quite endorsing of feminist beliefs. When we compared the control group and the experimental group, they both highly endorsed feminist beliefs. But with the men, when we looked at the control group, they had pretty mid-range scores, they were very much in the middle of our scale, but then looking at the experimental group, having seen the meme, they scored actually quite high. So, that's how we can determine that they have an impact on men's endorsement of feminism after viewing the meme.
Based on this research, do you think memes are a practical way to spread feminist beliefs?
It would be hard based on this one study to make a conclusion like that about how we might be able to use this meme. We would have to develop some kind of intervention to test that out. This was just an exploratory study to see whether this has an impact. We'd have to conduct more research.
This interview has been edited and condensed.
Before You Go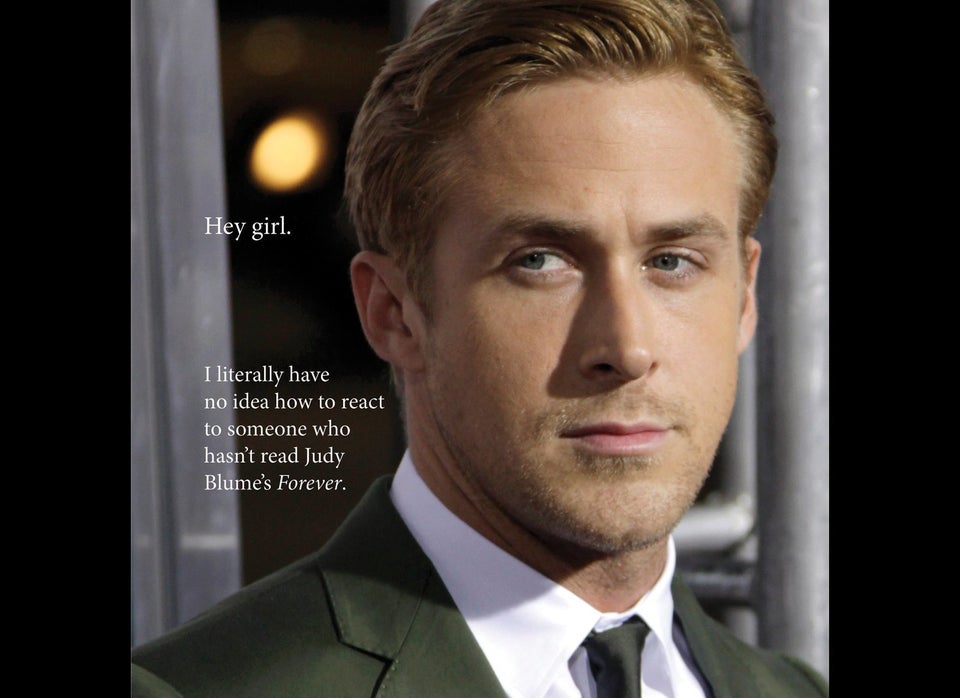 New Feminist Ryan Gosling Slides!
Popular in the Community