Nili Philipp, a member of the modern-Orthodox community or what Israelis call "national religious," might appear no different from many of the secular women. While she does wear a head scarf and clothing that never bares her knees at all times, she is highly educated and an engineer by training. Having moved to Beit Shemesh in 2000, it wasn't until 2011 that she experienced violent outbreaks from male members of the ultra-Orthodox community.
"It was good until about five years ago when trouble started," Philipps told Sacks. Describing the trouble as "harassment in the streets, violence, and segregation," Philips noted that the source was the Haredim (another name for ultra-Orthodox) community.
The Haredim, who lived predominantly within the "ghetto" walls, coexisted with the other members of the community until recently. "For many years people considered them like the Amish people -- the Pennsylvania Dutch country. Like 'look at them with their quaint little customs, let's leave them alone, let's be multicultural, let's respect their traditions. And they do what they want over there and we'll have our modern society over here," said Sommer.
Now, however, as Haredi restrictions against women heighten and as they have gained prominence within the broader community due to increased political power and a growing population, Sommer said, "That's when the rest of the Israeli population is waking up and saying, 'Wait a minute, we have to draw a line somewhere.'"
She continued, "They call them the Jewish Taliban."
For more on this discussion, watch the full segment HERE.
Before You Go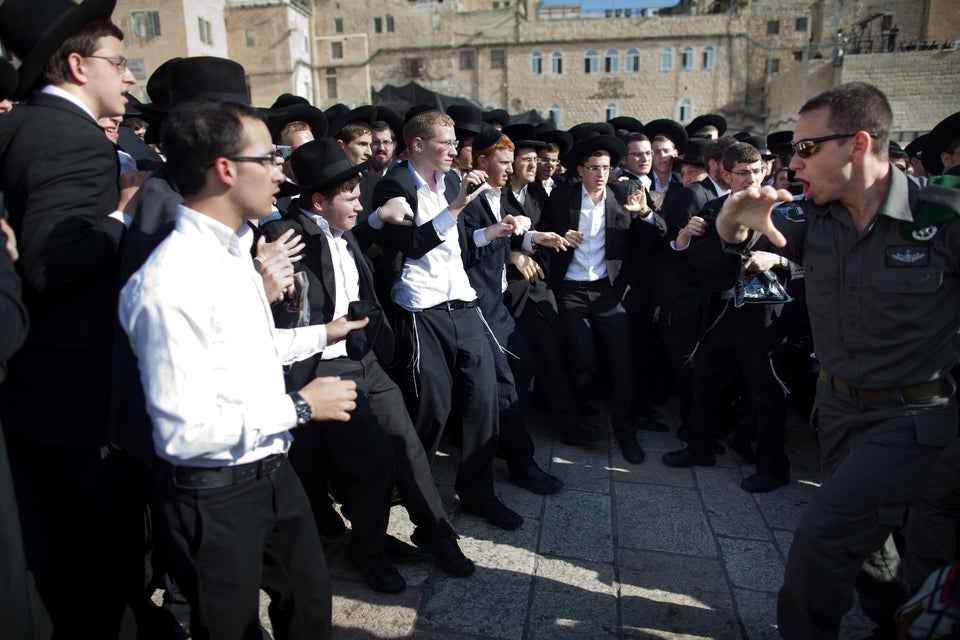 Women Of The Wall Attacked
Popular in the Community