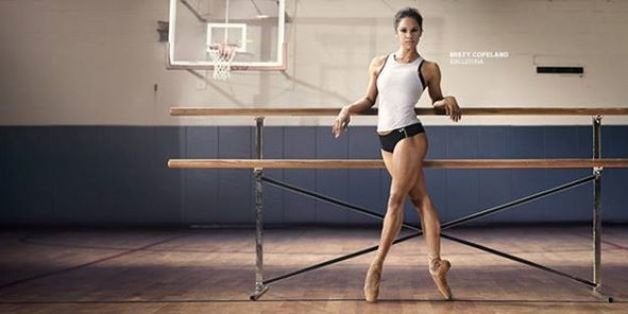 Ads that inspire and empower women may actually be making a difference, both to the way women feel about themselves and companies' bottom lines.
At an Oct. 2 AdWeek 2014 panel dedicated to "femvertising" -- defined by moderator Samantha Skey, Chief Revenue Officer of SheKnows, as pro-female messaging within advertising -- experts discussed the rise of "femvertising" and how it has shaped brands' approaches to female consumers.
Ads that celebrate women and girls rather than objectify them have become wildly popular. Verizon showed viewers what can happen if you focus too much on a girl's appearance at the expense of her interests. An ad for Under Armour's new "I Will What I Want" campaign celebrates the determination and accomplishments of ballerina Misty Copeland, who was told she had the "wrong body" for ballet. Dove's "Real Beauty Sketches" told women they're more beautiful than they think. And Always' #LikeAGirl ad showed the damaging stereotypes associated with being female -- and what young girls think before they're taught that being a girl is inferior. Each of these ads has millions of views on YouTube.
In preparation for the AdWeek panel, women's lifestyle website SheKnows polled 628 women about their thoughts on femvertising and how it impacted their purchasing. They found that 91 percent of respondents believe how women are portrayed in advertising has a direct impact on girls' self-esteem, and 94 percent agree that portraying women as sex symbols in advertisements is harmful.
In this climate, "femvertising" ads are well-received: 51 percent of women polled like pro-female ads because they believe they break down gender-equality barriers, and 71 percent of respondents think brands should be responsible for using advertising to promote positive messages to women and girls. The survey also showed that femvertising pays off for brands -- 52 percent of women polled had purchased a product because they liked the way the ads portrayed women.
In terms of making an impact beyond product sales, the women on the panel affirmed the need for a commitment to the bigger picture of empowering women.
Lauren Greenfield, a photographer and documentarian who directed the viral #LikeAGirl ad for Always, emphasized the importance of "femvertising" ads telling an authentic story.
"When it comes to gender and telling real stories about girls, there's a really clear line of authenticity that needs to be respected," Greenfield told The Huffington Post an in interview after the panel. "It was important to me to show how we are all locked into these [gender] stereotypes and affected by it, or not affected by it."
The need for authenticity is also apparent beyond storytelling, in terms of diversifying images of women in ads. Pam Grossman, the Director of Visual Trends at Getty Images who spearheaded the company's Lean In Collection along with Jessica Bennett, told HuffPost that the demand for diverse, realistic images is steadily increasing.
"We have had a real shift in our industry towards authenticity," she said after the panel. "So we have a lot of content that shows pores and wrinkles. When it comes to showing cellulite and scars, we have a bit of that content, but we absolutely need to grow more."
Panelists also agreed that companies sharing these empowering messages need to walk the walk and talk the talk, by donating time and money to programs helping women and girls. "People see right through you when you're not cause-related," said Katie Ford, President of Starcom MediaVest.
Ten percent of proceeds from Getty's "Lean In" sales are donated back to LeanIn.org, which helps women "lean in" to their professional goals with the help of supportive "circles" of Lean In members. Dove, whose Campaign for Real Beauty was arguably one of the first mainstream femvertising ad campaigns, partners with organizations like the Girl Scouts and Girls Inc. to provide self-esteem programming for girls.
The ultimate hope, it seems, is that women will support companies that support women -- and that brands who continue to demean and objectify women will occupy less space on our television screens, billboards and magazine pages.
That said, using feminism to sell products to women is not without pratfalls -- it can come across as capitalizing on a trend without wholeheartedly supporting the cause. In an Oct. 1 piece for Harvard Business Review, Meredith Fineman wrote:
Inauthentic support cheapens the idea of women's equality, and that is dangerous not only for the purveyors of business behind those token messages, but to the feminist movement itself. Too many attempts to "market to women" seem to me to turn female power into a commodity — or at least, reduces female power into something mostly good for buying more commodities.
Some products simply don't lend themselves to the cause of empowering women -- beauty products in particular. Fineman uses the example of Pantene's "Labels Against Women" ad. "It's unclear to me how having shinier hair is supposed to combat the negative stereotypes raised by the ad," she writes. While it's noble that Pantene is calling attention to the double standards women face, the message seems at odds with their product.

Regardless of how you feel about brands using feminist messaging in their marketing strategies, it doesn't seem to be going away anytime soon . Move over, Axe. Femvertising is here to stay.
For more on this topic, watch our HuffPost Live discussion below.

Related
Before You Go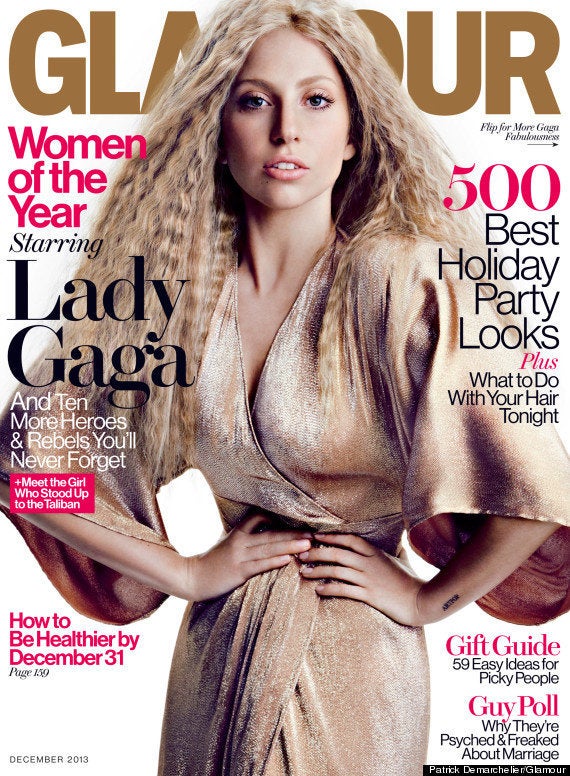 Celebrities Who Have Spoken Against Photoshop