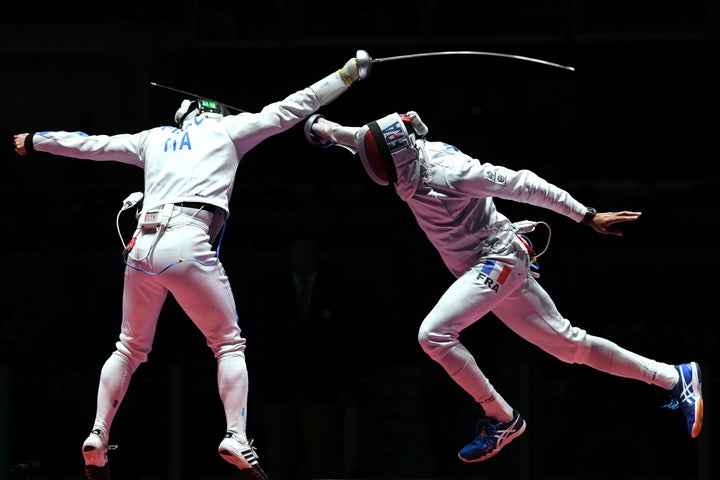 Why is fencing called "fencing"?
We wondered the same thing. Turns out the name "fencing" is derived from a Latin word that meant to ward off, protect or defend. This Latin term is also the root of the French word "défense."
According to Ken Mondschein, a fencing master who holds the title of maître d'armes historique from the U.S. Fencing Coaches Association, "The etymology is ultimately derived from the Latin 'defendere,' which passed into English as a loan word (the Middle English 'defens' or 'fens')" and became "defense."
So why didn't they just call it sword fighting?
Historically, fencing schools taught more than just swordsmanship. The sport also involved the use of shields, daggers, pikes and more. So, in that context, it seems appropriate that it was given a more all-encompassing name.
When did the Olympics start to include fencing?
Fencing was first introduced in the 1896 Olympic Games in Athens. Women's fencing was included later, at the Paris Games in 1924.
So there you have it. The more you know...
CORRECTION: A previous version of this story misidentified "defens" as a Latin word.
The story has been updated with a quote from Ken Mondschein.
For more Olympics content:
Support HuffPost
The Stakes Have Never Been Higher
Related
Before You Go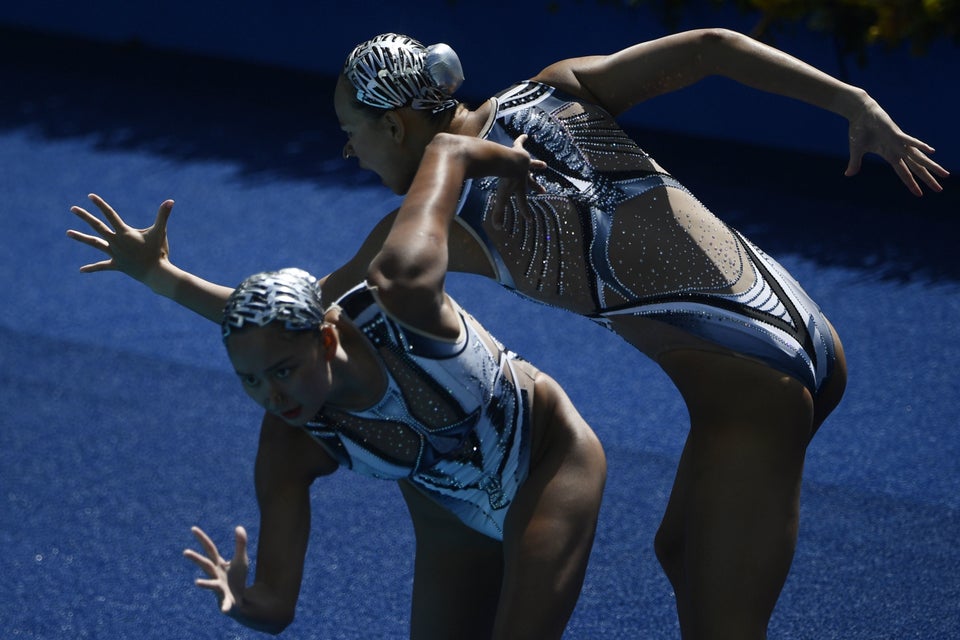 Synchronized Swimming At The Rio Olympics
Popular in the Community