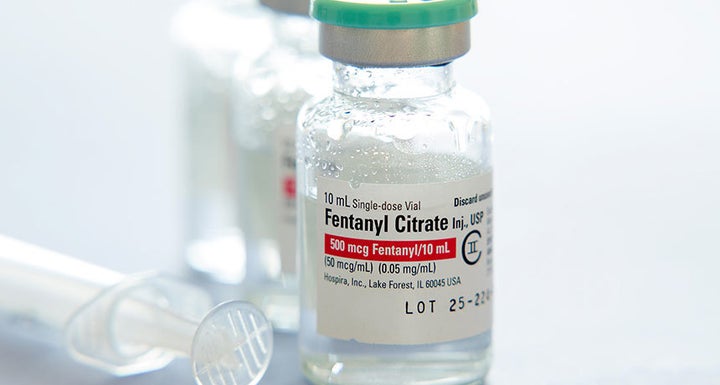 Louise Stanger is a speaker, educator, licensed clinician, social worker, certified daring way facilitator and interventionist who uses an invitational intervention approach to work with complicated mental health, substance abuse, chronic pain and process addiction clients.
The opioid epidemic is not something tucked away in textbooks or in newspaper headlines. It's a public health crisis spreading through Midwestern states and claiming thousands of real American lives. As a clinician, interventionist and family consultant, my colleagues and I receive phone calls every day about a loved one whose addiction started with a prescription. What was once thought of as a problem reserved for extreme drug addicts, the poor, blue collar, down and out, or the homeless has made it into our middle class homes, communities and neighborhoods. David Armstrong, a contributor to Stat, a national publication dedicated to writing about the health of the nation, recently wrote a piece called "52 Weeks, 52 Faces" about the lives lost to the opioid epidemic. Now it's our brothers and sisters, teachers and coaches, friends and loved ones wrestling with the stories of overdose.
Like most drugs, fentanyl affects opioid receptors in the brain that control pain and emotion, giving the user immense pleasure, or the "high" they seek. The issue with fentanyl and why it's so dangerous on the body is because the opioid receptors - the sites where the drug binds to to release dopamine for the feeling of euphoria - are found in the same region of the brain that controls breathing. According to NIDA, the high potency of a drug like fentanyl overwhelms the brain's receptors and can cause users to stop breathing completely. Drug users are not aware of their limits with high potency drugs, walking a dangerous tightrope with overdose. And it's this potency that may be the link to the recent spike in deaths.
Common signs and symptoms of a fentanyl overdose include:
Confusion, dizziness or excessive drowsiness
Difficulty thinking, speaking, breathing or walking
Pale face, blue or purple-colored lips or fingernails
Throwing up or choking sounds
Small pupils
Low blood pressure or slowed heart rate
Limp body, coma or unresponsiveness
Short, shallow breathing
Respiratory failure
Patty Nixon, a former sales rep for the company, told NBC News she was instructed to "contact insurance companies on behalf of the patients and the doctors to get the medication approved and paid for by their insurance company." The catch is that she would lie about oncology reports that didn't exist and provide specific diagnosis codes that patients may or may not have been diagnosed with. In turn, doctors get kickbacks and incentives from big pharma companies for pushing their drugs. And the patients are pleased in the short-term because the drugs help manage their pain. However, the side effects are devastating.
Another result coming from the onslaught of fentanyl and other opioids is NPR's report that the state of Ohio recently filed a lawsuit against five major drug manufacturers that have "helped unleash a health care crisis that has had far-reaching financial, social, and deadly consequences." Moreover, the lawsuit alleges that "the drug companies engaged in fraudulent marketing regarding the risks and benefits of prescription opioids which fueled Ohio's opioid epidemic." Though the problem first started in the 1990's when the healthcare industry was duped into believing there were no addictive risks associated with these big pharma drugs, it seems to be coming full swing with the rise of new synthetic drugs and the ease in which to obtain them.
"The side effect of carfentanil is death," says Ohio Police Chief Tom Synan to Rolling Stone about the drug's impact on human usage. And that is just what it did when last summer 96 heroin users died of overdose. The heroin was reportedly laced with carfentanil. So powerful is carfentanil that a dosage the size of a grain of salt is enough to kill a person, so dealers lace drugs with a microscopic amount, making it nearly impossible for users to detect its presence.
The picture is clear that drugs like fentanyl and other opioids has reached its apex. Its social and economic impact on communities in America and even abroad is forcing health care, law enforcement, pharmaceuticals, and government to work together to solve this problem. Treatment centers and clinicians must also develop, communicate and administer alternative forms of healing for people experiencing chronic pain.
To learn more about Louise Stanger and her interventions and other resources, visit her website.
Support HuffPost
The Stakes Have Never Been Higher
Related
Popular in the Community