Fergie called her outfit choice "the safe one." We're dying to see what her alternative was, because the Jean Paul Gaultier couture gown she chose for the 2012 Grammy red carpet was far from safe.
Between the vibrant reddish orange color (some might call it "traffic cone") and the oversized lace, allowing a black bra and a pair of black "granny panties" (E! News' words, not ours) to peek through, you could see this dress coming a mile away.
Fergie told Giuliana Rancic that the gown was flown in from Paris, hot off Jean Paul Gaultier's couture runway. So she must have felt pretty confident in her "safe" choice.
But what did everyone else think? It's one of those "love it or hate it" looks... so tell us: did you love it or hate it?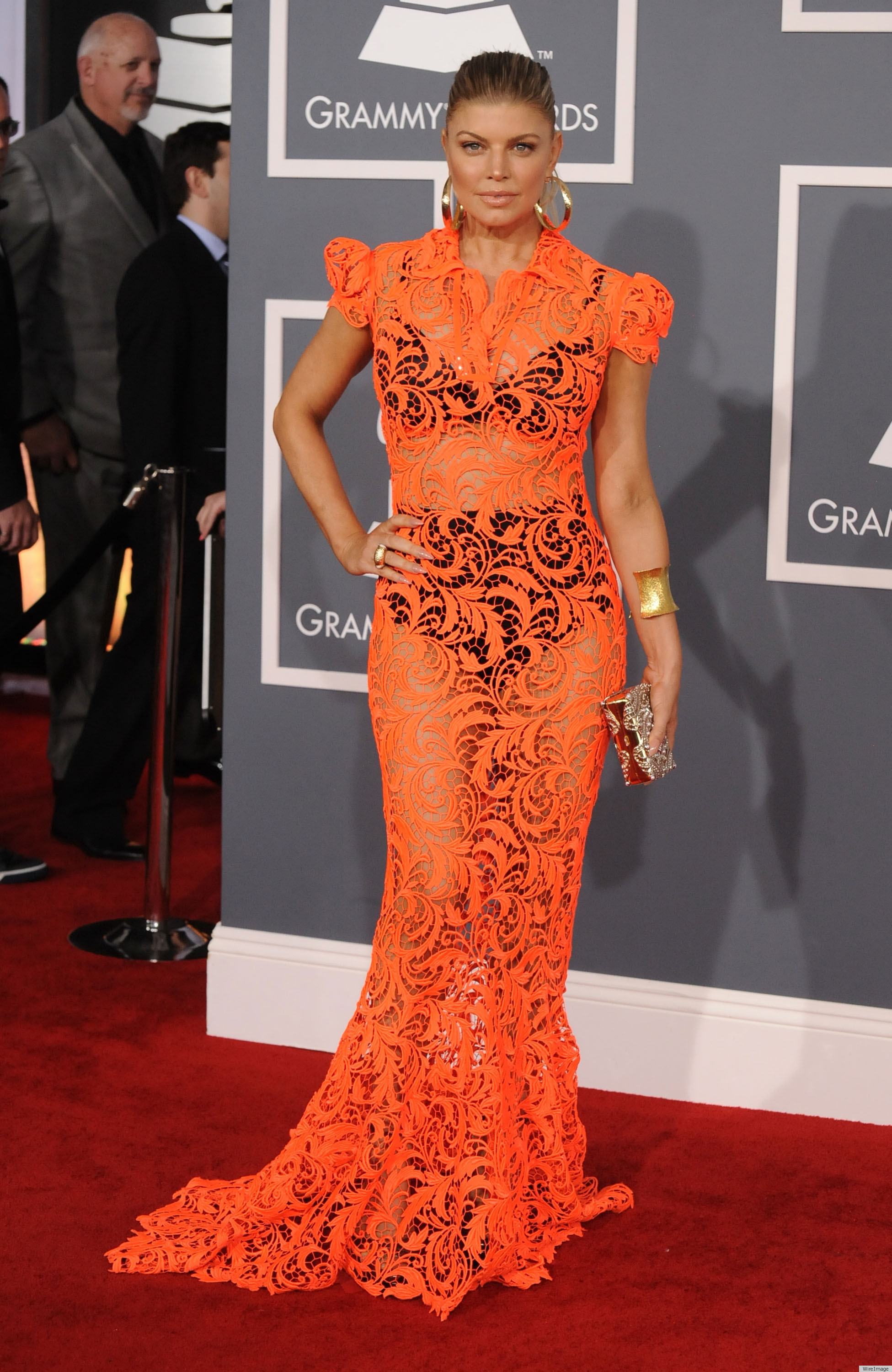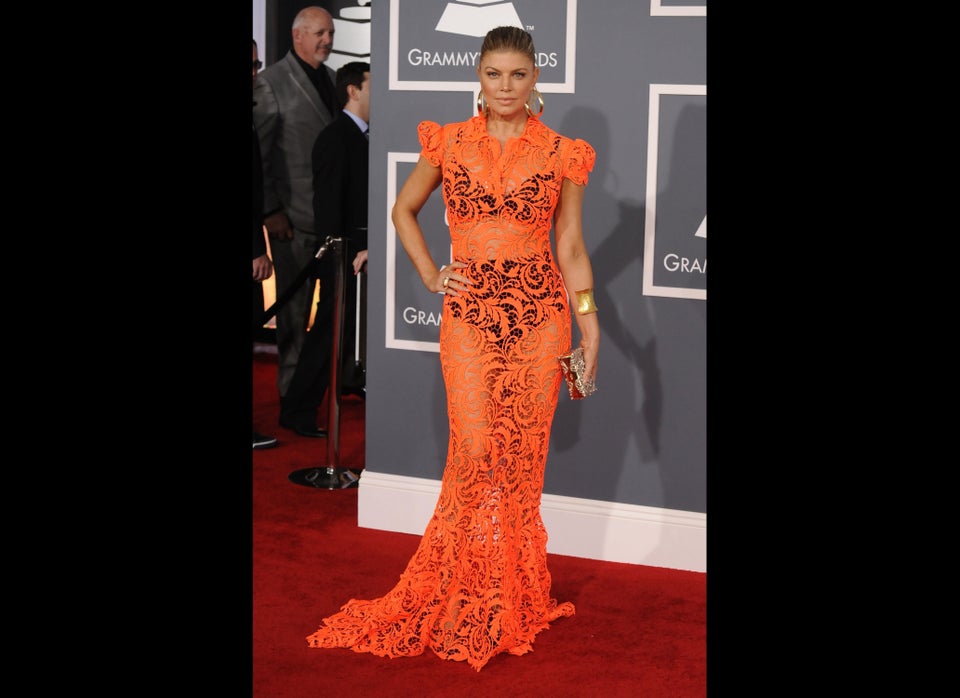 Fergie at the Grammys
Related