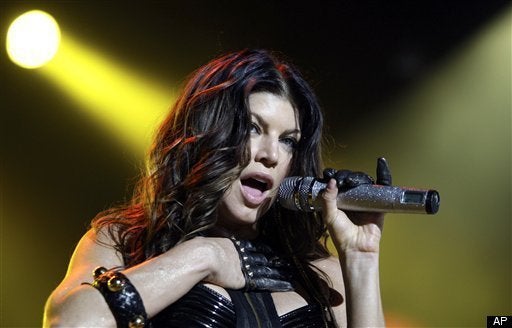 Fergie is in on tabloid covers as her marriage is rocked by allegations of infidelity by husband Josh Duhamel, but in a new interview, just released but done before the scandal, Fergie talks about her own impulse to cheat with other women.
After you discussed past sexual experiences with women in an interview with The Sun in May, headlines everywhere read, "Fergie Admits She's Bisexual!"
The funny thing is that I was very open and honest about that from the very beginning, and everyone was acting like it was some new trend. Go back four or five years, people, and you'll see the same answer.


How did Josh handle the hoopla?
I've been very honest with him from the get-go. I think women are beautiful, I've had a lot of fun with women, and I'm not ashamed of it. The problem is that I also love a well-endowed man. But just because I enjoy women doesn't mean I'm allowed to have affairs in my relationship. I learned through talking with my therapist that it is still cheating even if it's with girls, so there is a rule there.
Fergie is doing so much press as she is in Rob Marshall's musical "Nine."
Popular in the Community