Take note, Kanye West. There is a way to release a music video featuring fully consenting adults that still makes a comment on fame. Who knew? (Everybody.)
Fergie premiered the star-studded video for her new single "M.I.L.F. $" on Friday night, featuring famous moms like Kim Kardashian, Chrissy Teigen and Ciara. And it's T to the A to the S-T-E-Y. Yeah, we kept the E.
Taking inspiration from the '50s housewife aesthetic, the video finds its setting in "Milfville," an idyllic neighborhood where moms are supermodels, the milkman belongs in a J.Crew catalogue and everybody seems dairy very intent on pouring milk all over their bodies. You know, typical mom stuff.
But before the hate tweets about the problematic use of the term "M.I.L.F.," start rolling in, the 41-year-old singer made a point to tweak the last letter to stand for "follow."
"Changing the acronym to Moms I'd Like To Follow is about empowering women who do it all," Fergie said in a statement to Entertainment Weekly. "They have a career, a family, and still find the time to take care of themselves and feel sexy. With a wink of course :)."
"M.I.L.F. $," is the first we've heard from Fergie since she she surprise dropped the track "L.A. Love (La La)" in 2014 with little fanfare. Although she has yet to officially confirm the new album, it is widely reported to be titled "Double Duchess," a call back to her 2006 solo debut, "The Duchess."
Directed by Colin Tilley, the music video also features a veritable who's who of the mommy modeling world, including Alessanda Ambrosio,Gemma Ward, Tara Lynn, Devon Aoki, Angela Lindvall, Isabeli Fontana, Amber Valletta and Natasha Poly.
And you know a music video is good when it has its own Instagram account. After the "M.I.L.F. $" dropped, behind-the scenes photos from the video shoot featuring the moms in question popped up online. Take a look below.
Support HuffPost
The Stakes Have Never Been Higher
Before You Go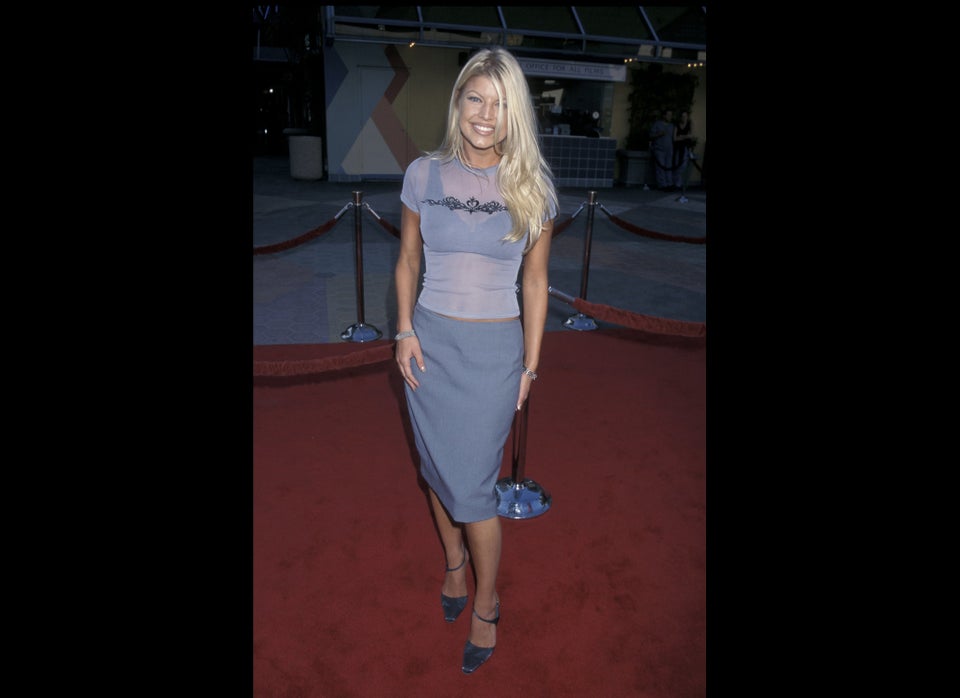 Fergie's Style Evolution
Popular in the Community