Sarah Ferguson and Prince Andrew may not have had the most seamless of marriages, but that doesn't mean they aren't up for giving it another go. In fact, sources are now saying that the divorced pair is headed to the altar once again.
Just this month, Fergie was invited back to Balmoral, the queen's summer castle, to holiday with her ex-husband, their daughters and the rest of the royal clan. The rumor mill immediately began buzzing about just why the disgraced Duchess of York would receive such a warm welcome, but the possibility of a Fergie-Andrew reunion might just be the answer.
"It wouldn't surprise me at all," another "friend" said about a possible remarriage. "They are a wonderful couple together and, better still, pretty amazing parents."
Like we said, their split was tabloid catnip, with Fergie's infamous toe-sucking affair photos (taken at Balmoral, no less) reportedly leading to the couple's 1996 divorce. Money issues, alcoholism and a few more scandals plagued the duchess in the years to follow. Despite the drama, Fergie and Andrew have remained on good terms, both living at the Royal Lodge and maintaining a strong presence in daughters Beatrice and Eugenie's lives.
These rumors don't seem so far off to us -- Fergie has publicly expressed regret about her divorce. While under hypnosis for a reality television spot in 2011, the duchess spoke about her relationship with the prince. "He and I both wish we'd never got divorced, but we did," she said. "I wish I could go back and be the bride again, but I can't.
Perhaps her dreams will finally come true this time. That is, if Fergie's reps aren't to be trusted. Speaking to Us Weekly, the duchess' spokesman said, "There's no truth in this story at all. They are the best of friends."
We're not giving up hope just yet. Do you think wedding bells will ring for Fergie and Prince Andrew?
Fergie's come a long way: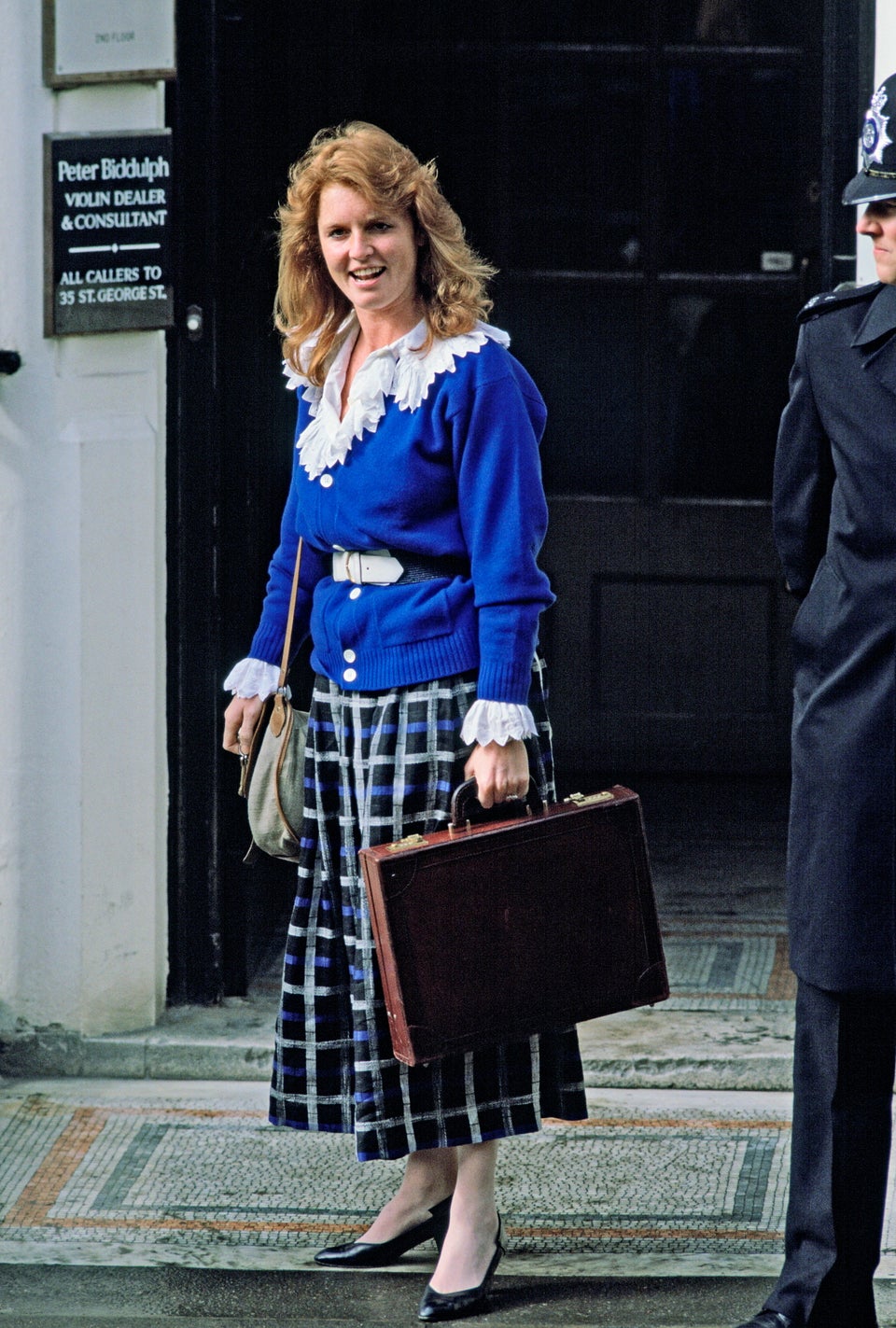 Sarah Ferguson's Style Evolution