WASHINGTON -- Bostonians turned out Tuesday night to show solidarity with protesters nationwide, upset over the decision not to indict Ferguson police Officer Darren Wilson for killing unarmed African-American teenager Michael Brown. But the protest in Boston had a twist: Marchers stopped at a local jail to stand with the inmates there.
According to the Boston Globe, approximately 1,400 people marched to the South Bay House of Correction. Protesters were reportedly chanting, "We see you," and "Black lives matter."
The South Bay facility houses adult male and female inmates convicted of crimes with a sentence of 2.5 years or less.
African-American men are six times more likely to be incarcerated than white men, according to The Sentencing Project. If current trends continue, one out of every three black men in the U.S. will go to prison. ProPublica recently found that "young black men [were] 21 times as likely as their white peers to be killed by police" between 2010 and 2012.
Photos at the South Bay institution show men leaning on bars in windows, watching the crowd below. One inmate wrote "Mike Brown" on the window, according to a protestor's tweet.
Want more updates from Amanda? Sign up for her newsletter, Piping Hot Truth.
More On Ferguson From HuffPost:
Before You Go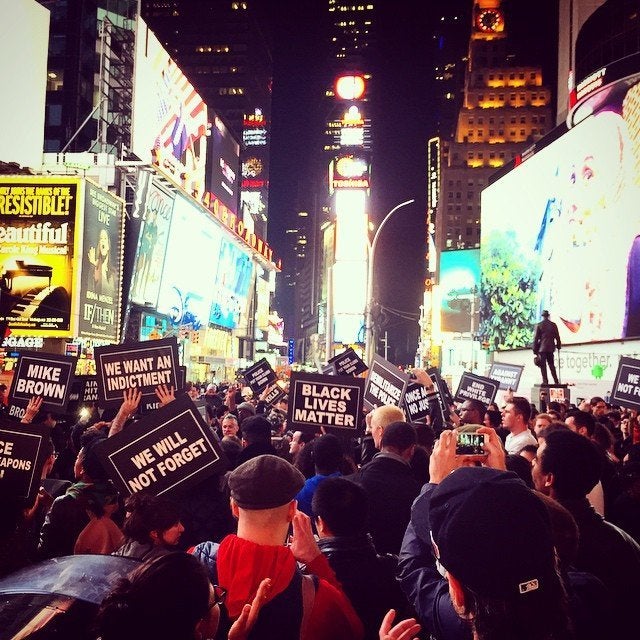 Ferguson Protests Around the Country
Popular in the Community