FERGUSON, Mo. -- Missouri Gov. Jay Nixon (D) on Tuesday announced the 16 members of the Ferguson Commission, which was established to address issues of racial and economic inequality in the St. Louis region following the shooting of Michael Brown. One of the commission's members is the top Teach For America official in St. Louis, who has been helping organize protests over the past several months.
Brittany Packnett, who is also one of the youngest members of the commission, is a native of St. Louis County. She graduated from Washington University in St. Louis, and got a graduate degree at American University while working for Teach For America in southeast Washington, D.C. Later, Packnett worked as a congressional staffer for U.S. Rep. Lacy Clay (D-Mo.) before returning to her hometown to become the executive director of Teach For America in St. Louis.
In an interview with The Huffington Post, Packnett said she took on a role on the commission, which is expected to submit its final report by September 2015, because she was assured it would be independent. She believes that the biggest contribution the commission can make is "firmly clarifying" the policy solutions that are necessary for "systemic change" in the region.
"I don't think the commission is the answer. I think it's part of the answer that is potentially well-positioned to push progress forward in a truly systemic way," Packnett said.
She says her involvement with the commission will not keep her from participating in demonstrations going forward.
"While the commission is happening, I know that protests will continue, and I will be continuing to participate in those protests," Packnett said.
"I want to make sure there's a truthful narrative about what's happening on the ground, what people on the ground stand for, and how we are pursing justice. We're pursing justice peacefully, thoughtfully, creatively, and in a way we believe honors not just the memory of Mike Brown, but the memory of so many lives lost around this country," she added.
Recently, Packnett has been working with other protest organizers to come up with a strategy to help keep demonstrations peaceful after government officials announce the grand jury's decision about whether to indict Ferguson police officer Darren Wilson, who killed 18-year-old Brown on Aug. 9. On Saturday night, she hosted a handful of organizers at her home to develop a plan for action for after the announcement is made and to work on a draft of an op-ed that later ran in the St. Louis Post-Dispatch.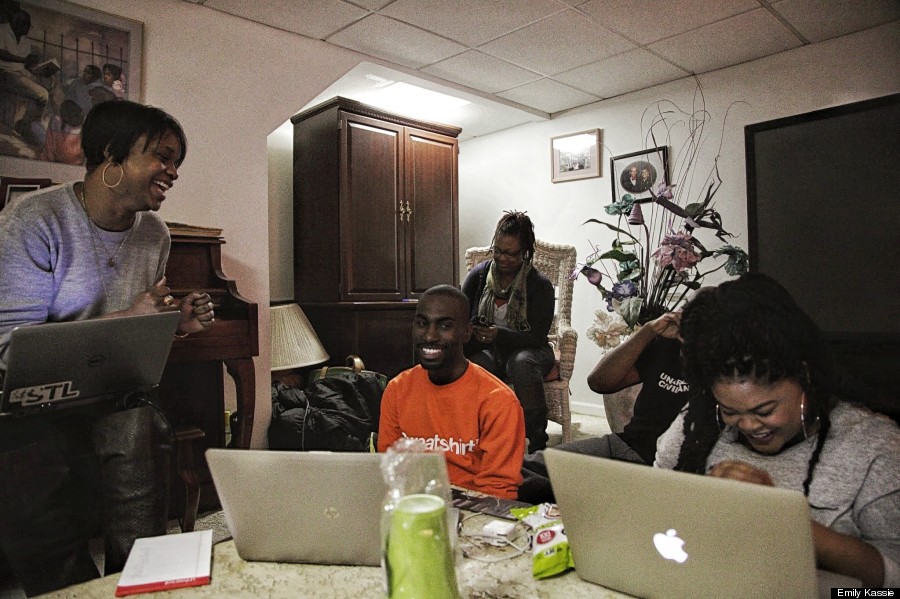 Packnett, left, hosted other protest organizers at her home on Saturday night to come up with a plan for demonstrations after the grand jury announcement in the Michael Brown shooting (Emily Kassie/The Huffington Post).
"We must love our students enough to face the uncomfortable fact that, while issues of inequitable education, unemployment and poverty contributed to this crisis, racism is the cause for Mike's death and the reason young black men are disproportionate targets of excessive force daily," she wrote.
Packnett also discussed her family's experience with police officers in the greater St. Louis region. Twenty years ago, her father Ronald Packnett, who was a pastor of Central Baptist Church and a college professor, "was thrown against the hood of his imported car and beaten as my brother watched, screaming and crying from the backseat," Packnett wrote at the time.
"Unfortunately, that is not an uncommon experience, not just for people of color in North County, but for people of color across the entire country," Packnett told HuffPost.
"It's very important that we talk about racial profiling and police brutality and aggressive policing practices all distinctly, even though they are all interconnected," Packnett said.
"What happened to my father was most likely the result of aggressive ticketing policies ... So there's that piece. But there's also the element of racial profiling," she added. "Because the question that was put to my father is, why are you in such a nice car, because the officer was in disbelief that a black man could be in a Mercedes. And my father worked very hard, he grew up with a single mother on the south side of Chicago."
Packnett hopes her involvement and experience can help bring about reforms in the region.
"I'm glad to be home, I'm glad to have been home for the last two years. I believe distinctly in purpose," Packnett said. "If I can be of value, that's what I'm here to do."
Watch Brittany Packnett discuss the latest from Ferguson on HuffPost Live, above.
CORRECTION: A previous version of this story said Packnett graduated from American University before joining Teach For America. She got her graduate degree at American while working as a teacher with TFA.

Before You Go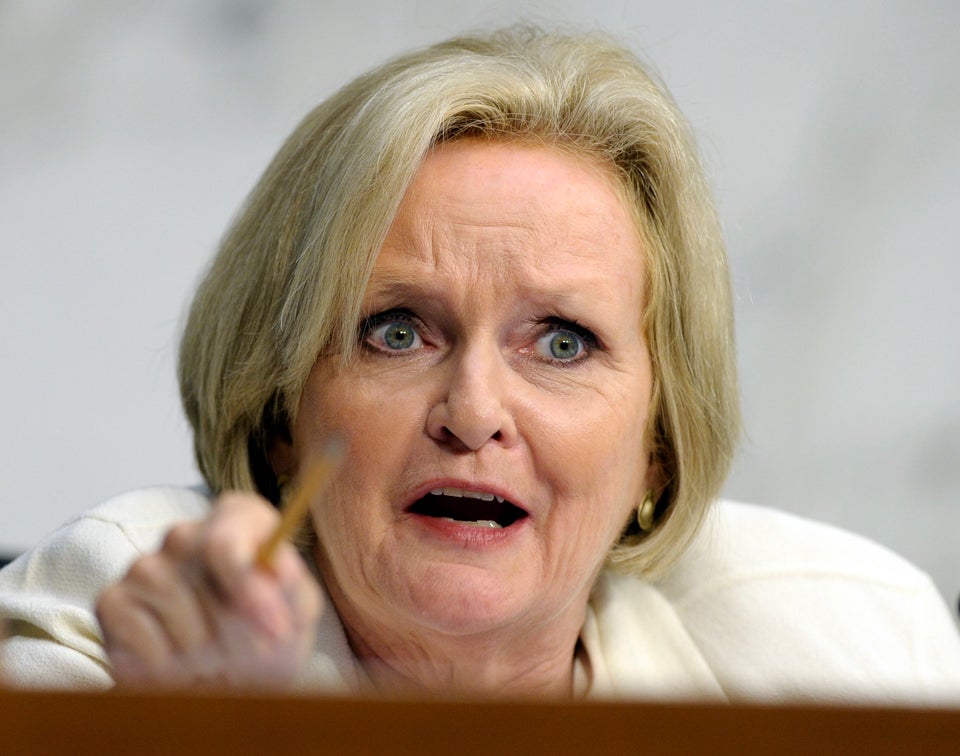 Politicians React To Ferguson