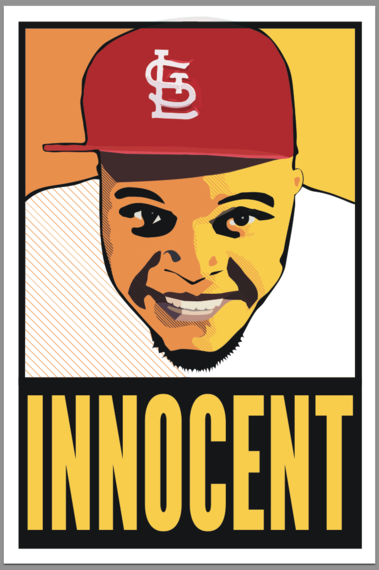 In August of 2014, an unarmed 18-year-old boy named Michael Brown was killed by a police officer named Darren Wilson.
Like many in America, that day truly changed my life forever. That day the world shifted a bit and started rotating in a slightly different direction. The winds changed and since that day we have seen some pretty historic things taking place around America.
I've spent a lot of time and energy in the past year focusing on these issues and working overtime to figure out what my contribution to this world-changing event would be.
Today, I'm announcing the next feature film I'll be directing. It is my hope is this project can help clear up some of the misunderstanding around what took place on August 9, 2014 in Ferguson, Missouri.
My new film is going to take a deep dive into how an unarmed boy in sandals and shorts with his hands up, according to killer himself, could be executed in the street without any repercussions. This event has haunted me, as I know it has haunted many others. I needed to find out the truth! So I set out on a yearlong investigation of the facts, and what I have found needs to be seen and heard by the world.
Our campaign is simply called FERGUSON COVER-UP. We are launching an IndieGogo page today here: http://bit.ly/FergusonCoverUp -- with a trailer featured below.
Today is the first day of what we know will be an important conversation around an event that sparked a movement in St. Louis and around the world. I realize this movement has been growing for a long time, but it's undeniable that things changed after Ferguson burned. We need to ensure that the history of what took place there is correct, and this film will be our contribution to that effort.
FERGUSON COVER-UP isn't about the burning of Ferguson; it's the why it did. It's about why so many took to the streets and it will show the injustice that took place to Michael Brown on that hot summer day last August.
From the very moment that Michael's body hit the pavement that day a carefully crafted campaign of misinformation, manipulation, and outright lying has taken place by the Ferguson Police Department, the St Louis Police Department, and the St Louis Prosecutor's office.
The 24/7 right wing media have constantly perpetuated these lies, and they were so well crafted that they tricked CNN and many other outlets into falsely reporting the issue over and over again.
Sadly, because of all this distortion, the average American thinks that justice was served to Michael Brown and his family, and that Darren Wilson should be a free man. These views could not be further from the truth.
I have assembled a dedicated group of Ferguson activists, who have been following every detail of this case. We have joined forces to show America what really happened that day.
Through archival footage, shot footage, and my production team's exhaustive research, this film will show how the Ferguson Police Department ignored key evidence and worked with the prosecutor to cover this all up. This film will explain the corrupt nature of witness 40, who was used by the Prosecutor in the grand jury process, even though Bob McCulloch knew she was lying under oath about witnessing the shooting. We will also show the manipulative and racist way that the Fergusonn police department leaked evidence to smear Michael's name, and so many more turns the case took away from justice.
The film will also detail the story of racism and white supremacy in the Ferguson area so that everyone can understand that the protests that took place in the wake of Michael's death were not just a random incident, but a straw breaking a camel's back after hundreds of years of racism in the region.
Please check out our Indiegogo page here, with even more info http://bit.ly/FergusonCoverUp. We will also be launching FergusonCoverUp.com in the a few days. Get ready for that, because when that site launches, it's going to change the game.
FERGUSON COVER-UP will blow the roof off the current narrative which America and the world has been fed around this story. People need to get the truth about this internationally relevant story, and this film will be the counter-narrative that everyone needs to hear.
Calling all HuffPost superfans!
Sign up for membership to become a founding member and help shape HuffPost's next chapter