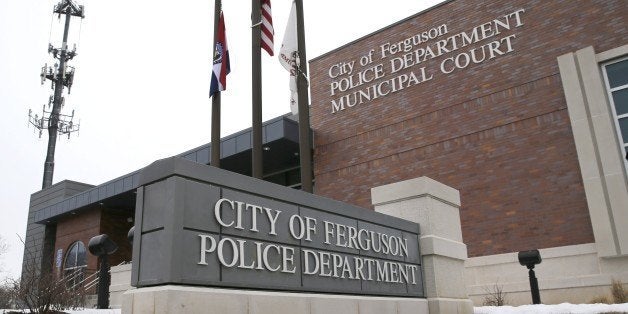 ST. LOUIS -- When lawyers in the Justice Department's Civil Rights Division investigated the operations of the Ferguson Police Department and municipal court system, they found that local officials blamed a lack of "personal responsibility" among "certain segments" of the community for the incredible number of arrest warrants issued. DOJ's report, which found that the city used its municipal court as a way to generate revenue, said that "lack of personal responsibility" was one of the "negative stereotypes about African Americans" held by decision makers in Ferguson.
Ferguson's municipal court process has undergone a massive overhaul over the past few months: top officials have resigned or been fired and the state Supreme Court even stepped in to essentially take over the municipal court system on a temporary basis. But in federal court, Ferguson is sticking to old arguments. As the city defends itself against a civil rights lawsuit brought on behalf of individuals the city jailed for days and weeks because they could not afford bail after being arrested for minor municipal code violations, an attorney for the city is arguing, essentially, that the poor people lacked personal responsibility.
"Any injury or damage sustained by Plaintiffs was sustained as the direct and proximate result of Plaintiffs' own criminal conduct, negligence, carelessness and comparative fault and thus and thereby, Plaintiffs are not entitled to recover from Defendants, or any recovery of Plaintiffs should be reduced by the percentage of Plaintiffs' own negligence, carelessness and comparative fault contributing thereto," Peter Dunne, an attorney with Pitzer Snodgrass, the law firm is defending Ferguson, argued in a court filing this week. As DOJ found, white Ferguson officials regularly had tickets written off for people they knew, showing they "condone a striking lack of personal responsibility among themselves and their friends," according to DOJ.
Dunne's filing came the very same day that the Ferguson City Council appointed a new municipal judge to replace the state appeals court judge who temporarily took over Ferguson's judicial system at the direction of the Missouri Supreme Court.
Outside of the legal realm, the city has taken a number of steps that acknowledge its municipal court system was deeply flawed. Ronald Brockmeyer, the part-time judge who turned Ferguson's municipal court into a cash cow and jailed poor people who owed the city money all while he owed tens of thousands of dollars in unpaid taxes, resigned. John Shaw, the city manager who apparently pressured officials to raise court revenue, resigned as well. Thomas Jackson, the police chief who supervised court employees and "noted with approval" that Ferguson had some of the highest fines in the area, also stepped down. Mary Ann Twitty, the former top court clerk in Ferguson, was fired for sending racist emails.
"Defendant denies jail staff refused to give women more than one blanket."
"Defendant is without information or knowledge sufficient to form a belief as to whether Plaintiff was fired from several jobs because of her absences, or whether she depended on food stamps to supplement her income to feed her children."
"Defendant admits the City of Ferguson provided breakfast, lunch, and dinner, which was typically a honey bun for breakfast, a pot pie for lunch, and a pot pie for dinner."
"Defendant is without knowledge or information sufficient to form a belief as to whether Ms. Fant missed her father's funeral."
Notably, Ferguson's approach to the litigation differs from Jennings', which is actively negotiating with the plaintiffs in the case, and nearby Velda City's, which quickly agreed to end its use of a fixed cash bail system that kept poor people accused of municipal code violations in jail for days after lawsuits against them were filed. Wesley Bell, one of the newly elected members of the Ferguson City Council, serves as Velda City's part-time municipal court judge.
Dunne, the lawyer representing Ferguson in the lawsuit, previously defended the city in the case of Henry Davis. In 2009, Davis was accidentally arrested, allegedly beaten and charged with destruction of property for bleeding on police uniforms. An officer who said that Davis bled on his uniform and the uniforms of three other officers later changed his story. Davis said that,while he was in jail, one officer restrained him, while another ran into his cell and kicked him in the head. Footage of the incident, the police department claimed, had been recorded over. A federal appeals court will soon decide the fate of Davis' federal civil rights lawsuit.
Dunne did not respond to a request for comment on the filing, nor did a spokesman for the city of Ferguson.
Ryan J. Reilly reported from Washington. Mariah Stewart reported from St. Louis.
Before You Go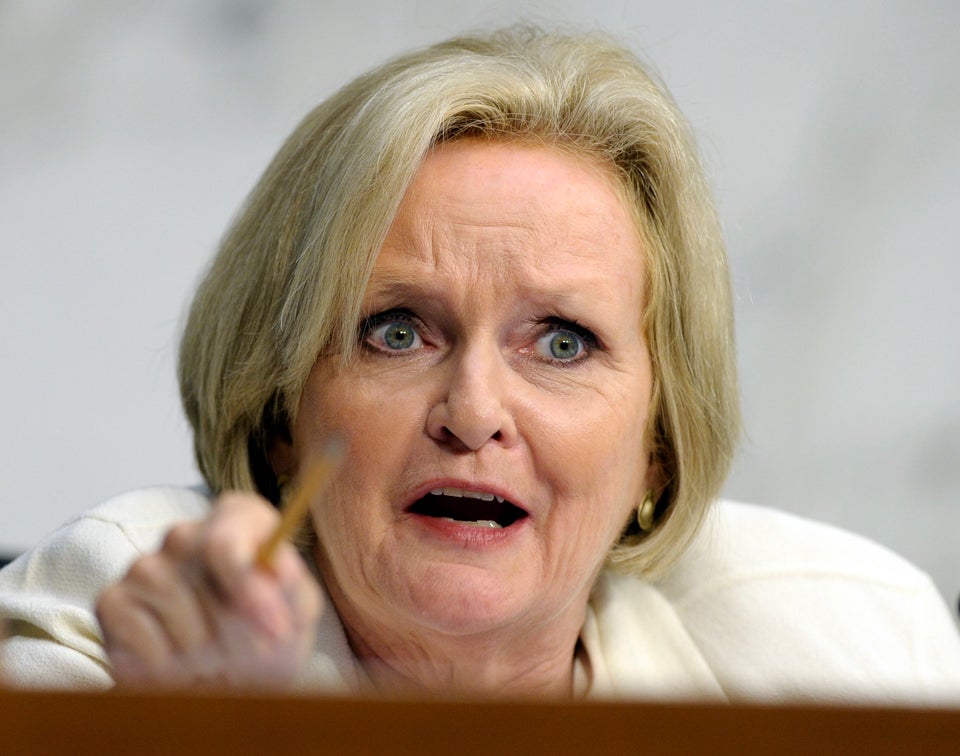 Politicians React To Ferguson
Popular in the Community