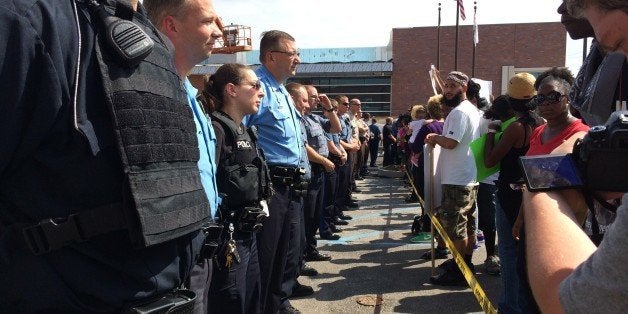 WASHINGTON — The Justice Department official charged with reforming the Ferguson Police Department in the wake of the shooting of Michael Brown helped pioneer the federal government's approach to police misconduct in the 1990s and has overseen a dramatic spike in civil rights probes of law enforcement organizations during the Obama administration.
Christy E. Lopez, who rejoined the Justice Department in 2010, serves as a deputy chief in the Special Litigation Section of the department's Civil Rights Division. She has been closely involved with DOJ-led reforms in large cities like New Orleans and smaller ones like East Haven, Connecticut.
Lopez is overseeing the broader civil rights investigation -- a so-called "pattern or practice" probe -- into the general practices of the Ferguson Police Department, which seeks to determine whether the department deprives citizens of their civil rights systematically. As deputy chief, Lopez will work with police and Ferguson residents to understand problems between officers and residents in the area. She will then make concrete recommendations to the department and will likely enter into an agreement with the city to implement reforms.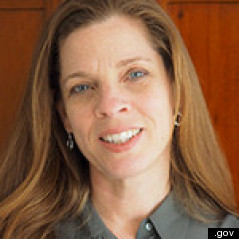 Lopez has already attempted to get police departments in Ferguson and St. Louis County to prevent cops from wearing items in support of Darren Wilson, the officer who shot Brown. She's also pushed to require officers to wear name plates, telling Ferguson residents it was an "obvious" fix that could be immediately rectified.
Before rejoining the department, Lopez wrote a paper focusing on the "widespread" problem of cops illegally arresting citizens simply because they perceived them as disrespecting their authority, which has been a common occurrence in protests in the St. Louis area over the past two months.
Yet at the same time, Lopez has gathered broad respect from the law enforcement officials with whom she's worked, who credit her with helping make the DOJ police reform process more collaborative and convincing police leaders that reform is in their best interest.
Part of her success, say those who have worked with her, is her understanding of police practices as well as the sacrifices made by members of law enforcement. Lopez's father, who did not speak any English until he began attending school, worked his way up to become a homicide detective in Southern California. Her father's job, as well as her mother's work as an X-ray technician, offered their family a pathway to a middle-class existence. Lopez would become the first in her family to receive a bachelor's degree and would eventually graduate from Yale Law School.
The Justice Department declined to make Lopez, who serves in a career position rather than as a political appointee, available for an interview. But former colleagues and others who have worked with her said they believe she is the right person to be overseeing the investigation, which was formally announced by Attorney General Eric Holder in early September after he spoke with Ferguson residents during his visit to the St. Louis suburb in August.
Lopez first joined the Justice Department in 1995, just after a law passed in the wake of the Rodney King beating gave the DOJ the power to implement widespread change in police practices. She quickly developed an expertise in pattern or practice investigations, and later became one of the first-ever federal court monitors assigned to oversee police department reforms when she left the DOJ in 2000.
Pattern or practice investigations slowed during the Bush years, as the cases were not seen as a political priority for that administration. A report on the Civil Rights Division prepared by the Obama-Biden transition team in early 2009 found the Special Litigation Section had been "micromanaged in a way that has prevented it from formulating or pursuing a meaningful agenda" and had "not used its authority to address systemic problems of police misconduct."
"The pattern and practice docket in the Bush administration had effectively ceased, and at Eric Holder's direction we restored it," Labor Secretary Tom Perez, who previously led the Civil Rights Division and is seen as a leading candidate to replace Holder, said in a recent interview with The Huffington Post about Holder's legacy. "When you see cases like Ferguson, you understand why it is so important to have an active docket of cases in that area, because you can't police effectively if you don't have the confidence of the community."
As part of the effort to re-emphasize those police misconduct cases, Perez and his Civil Rights Division team turned to Lopez, who had still been working in the field as a federal court monitor overseeing reforms in places like the Oakland Police Department.
"Christy was working on these pattern and practice police misconduct cases from the beginning of the statute," said Sam Bagenstos, the former No. 2 official in the Civil Rights Division who worked with Lopez back in the 1990s and helped recruit her to return to the Justice Department. "If there's a signifiant police misconduct pattern and practice case that DOJ has done in this administration, she's been involved in it."
"Christy is one of the real pioneers in the area of oversight of the police, having been involved since the inception of the program within the Civil Rights Division to enter into consent decrees, calling for the reformation of law enforcement agencies," said Merrick Bobb, executive director of the Police Assessment Resource Center (PARC), who has worked with Lopez in the past. "She seems to deal with relative equanimity in all these very highly political, charged, and difficult cases."
"She knows what's supposed to be done. She's seen it, she grew up with it, she smelled it and lived it her whole life," said Charles Gruber, former president of the International Association of Chiefs of Police, who has also worked with Lopez. "And when she saw what was really going on in some communities, she said, 'That's not supposed to work that way.'"
Lopez is not involved in the separate civil rights investigation into Brown's shooting death, but investigations into police officers killing unarmed black men are not an unfamiliar topic for her. Lopez was part of an independent team that issued a report on the 2009 shooting of Mark Anthony Barmore, a 23-year-old black man killed by two white police officers in a church basement in Rockville, Illinois. While the report ultimately upheld the shooting as justified, it questioned the actions of the two police officers in the moments leading up to the shooting.
That criticism led the local police union to deem Lopez and her partner "liberal lawyers" who had "a political and financial bias against police officers."
Terrence Peterson, president of the police union, told HuffPost that he didn't think the report was legitimate because it came from "people who have never had any police training, and they've never walked in my shoes." But while questioning whether Lopez had the right background to reach the conclusion she and her team did in their report, Peterson credited her with engaging with officers who had questions about the report during a subsequent meeting. Peterson said Lopez was "more inclined the respond" to questions than he expected.
Chet Epperson, the chief of police in Rockford, Illinois, said in an interview that he'd never forget how Lopez responded when an officer questioned her credentials after the report was issued.
"She made no qualms about it. She said, no, I haven't been a police officer, but I've done this work, and also my dad was a police officer," Epperson said. "I thought that resonated well."
Kelli Evans, who worked with Lopez both at the Justice Department and as a federal monitor in Oakland and on the Rockford report, said Lopez's background in a wide range of cases makes her a great person to be overseeing reform in Ferguson.
"She's had experience seeing good police practices and poor police practices in small, medium and large departments," she said. "She's got, I think, a breadth of experience from her professional background … and that's combined with her personal background having grown up in Southern California with a father in law enforcement. So I think she brings just an incredibly well-rounded view to these issues, and is always trying to think about what is fair."
Chuck Wexler, the head of the Police Executive Research Forum, ran a forum last year with around 200 police chiefs that was designed to get rid of the "mystery" surrounding pattern or practice investigations, so that police knew what to expect in the situation. He said he didn't know Lopez until a few years ago, but he found her to be very knowledgable about police practices. Wexler gave Lopez and Jonathan Smith, the chief of the Special Litigation Section, credit for putting themselves out there to answer questions about the pattern or practice process.
"You tend to encounter government people in these kind of positions that simply would not subject themselves to that kind of process," Wexler said. "I give Christy a lot of credit for being willing to work with us."
It's unclear at this point if Lopez and her team will open up new investigations of police departments in the St. Louis area beyond just Ferguson. The unit that handles the investigations is small, and it doesn't have nearly enough resources to investigate all of the problems in the St. Louis region, let alone the country. But officials agree that the collaborative approach the DOJ has attempted in recent years can not only be more effective than other possible strategies, but also a better use of limited resources. Bagenstos, who worked with Lopez in the '90s and recruited her to return to the DOJ, said that her work as a court monitor was a major asset towards the approach that the department has taken since she returned.
"She's been a civil rights lawyer since the beginning of her career, and she certainly knows how to be aggressive when that's needed, but she's also worked on a more collaborative role as a court monitor trying to create constituencies within police departments to get them to move in the right direction," Bagenstos said. "That combination has worked well."
Ferguson Police Chief Tom Jackson, who met with Lopez and other DOJ officials several times during their investigation into police practices, said he learned very quickly that Lopez could get tough at times despite her friendly demeanor.
"In person, she's very personable, very professional, pleasant to work with, she has wonderful insights, and she has a great way of communicating," Jackson told The Huffington Post. He contrasted that with her letters, which sounded much more stern and formal.
"The first letter I got from her, I thought 'Wow, this doesn't even sound like her,'" Jackson said. "But then again, I realized that she's a Justice Department professional, she's sending me a legal opinion, and she's advising me to take it seriously."
Support HuffPost
The Stakes Have Never Been Higher
Before You Go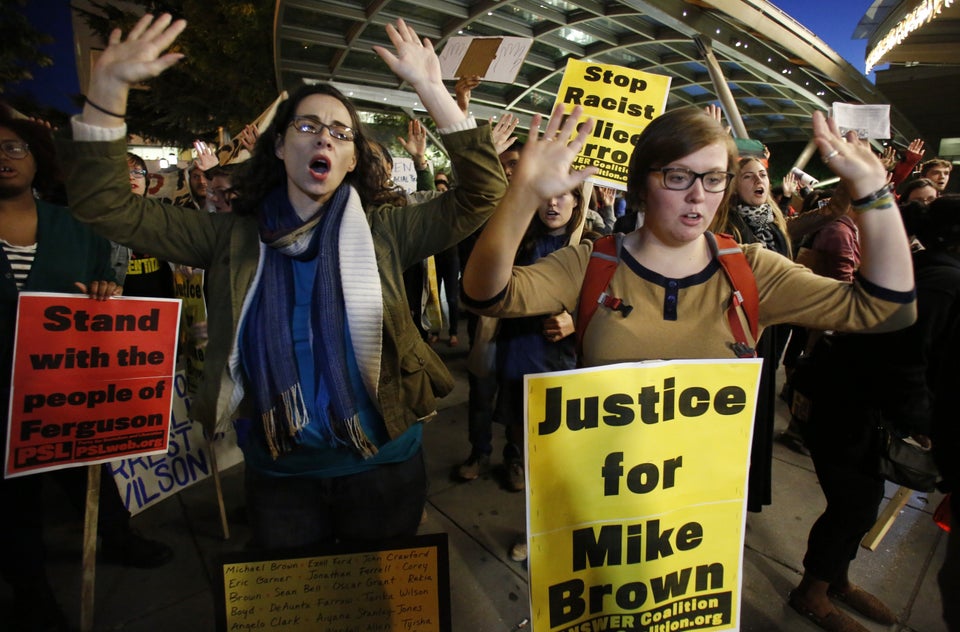 Ferguson
Popular in the Community