ST. LOUIS, Nov 14 (Reuters) - In a former union hall in downtown St. Louis, about 100 activists formed a rough circle and, at the instruction of organizer Michael McPhearson, crossed the room wading through a crowd of people going the opposite way.
"How hard was that? How much harder will it be after the grand jury comes back?" McPhearson, executive director of activist group Veterans for Peace, asked the group, which ranged from young black college students to bearded white retirees.
Police around the St. Louis suburb of Ferguson, Missouri, are preparing for large protests when a grand jury decides whether to indict the white police officer who fatally shot an unarmed black teen in August, and so are activists.
Several groups from across the United States, and even from abroad, are preparing to take to the streets in actions of nonviolent civil disobedience, particularly if the grand jury finds no criminal trial is warranted.
The memory of the violent clashes that followed the Aug. 9 shooting death of 18-year-old Michael Brown burns brightly in the minds of both protesters and law enforcement, especially after heavy criticism directed at the Ferguson police department for its handling of the situation. A gas station was burned, stores were looted and police fired tear gas and pointed automatic weapons at demonstrators.
In instructional sessions over the past week, activists including McPhearson, of St. Louis, have shown potential demonstrators how to link arms and remain calm when police clad in riot gear pound batons on the ground and to fashion gas masks from empty soda bottles.
"We are in a rebellion at the moment," said Reverend Osagyego Sekou, an activist from Boston. "That means breaking police lines, non-compliance with police orders. It is confrontational but not violent."
He urged the group of potential protesters to try to focus their minds on "deep, abiding love" to remain calm during demonstrations.
Activists are advised how to carry liquid antacid mixed with water to counteract the effects of pepper spray and even how to dress for unseasonably cold weather, with overnight temperatures expected to fall to well below freezing in the coming days.
The American Civil Liberties Union of Missouri has rolled out an application for mobile phones allowing users to videotape interactions with police and share them with the ACLU as they are recorded, providing evidence that could be used in lawsuits.
Streaming the video directly to the group ensures it will not be deleted or lost if the phone is confiscated, said ACLU spokeswoman Diane Balogh. The ACLU and the National Lawyers Guild have also recruited and trained about 100 legal observers to document any violations of civil liberties by police.
On Tuesday, Missouri Governor Jay Nixon warned that violence will not be tolerated and said more than 1,000 police officers had undergone more than 5,000 hours of specialized training in preparation for the grand jury decision.
The training involved four hours per officer of mostly classroom instruction, said Sgt. Brian Schellman, a spokesman for the St. Louis County Police.
He said a group from the county force's Tactical Operations division trained about 500 police from the county, the state highway patrol and various city forces, during October in the St. Louis County Police Academy.
Classes focused on protesters' constitutional rights, laws regarding unlawful assembly and failure to disburse, as well as a review of civil disobedience and riot training.
Officers will carry at all times a laminated card setting out the 1st, 4th and 14th Amendments of the U.S. Constitution, which deal with free speech, unlawful search and due process, Schellman said. (Additional reporting by Jason McLure in St. Louis and Tim Reid in Los Angeles)

Before You Go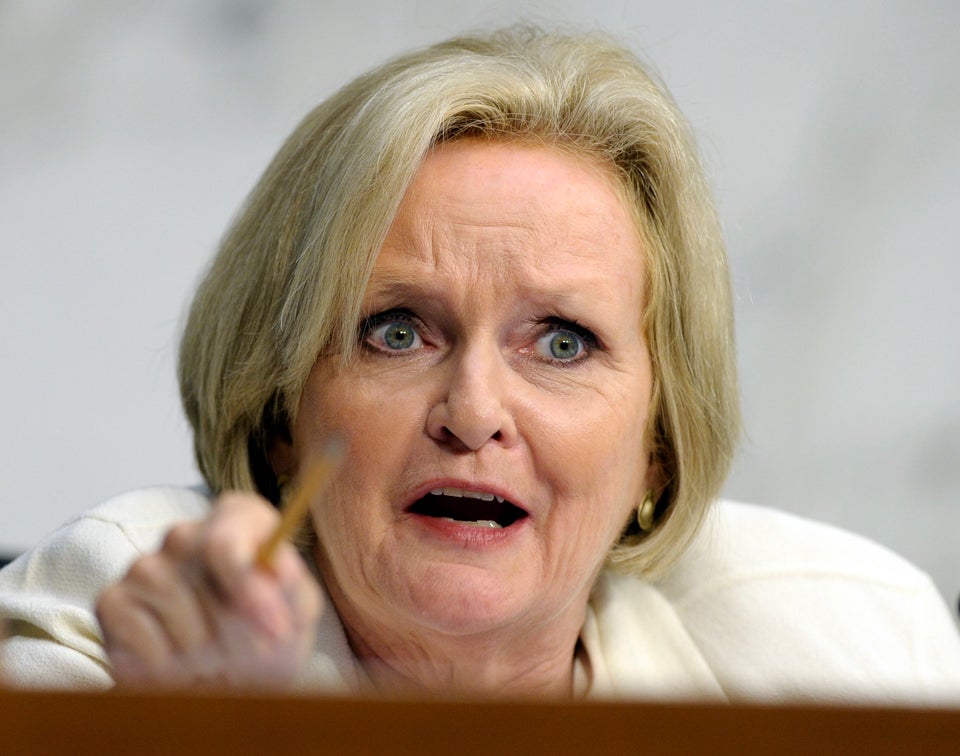 Politicians React To Ferguson
Popular in the Community