WASHINGTON -- The St. Louis region is on edge this week as residents anxiously await word on whether a grand jury will indict Darren Wilson, the white police officer who killed an unarmed African-American teenager in August. The shooting of Michael Brown set off weeks of protests, arrests and calls for the white government officials in Ferguson to better represent and respond to the concerns of the majority-black city.
Now, officials and residents in Missouri are worried about what may ensue when the St. Louis County grand jury wraps up its investigation.
The FBI has issued a bulletin warning that the decision "will likely" lead to violence and possible attacks on law enforcement personnel. On Monday, Missouri Gov. Jay Nixon (D) pre-emptively declared a state of emergency and activated the National Guard. Ku Klux Klan leaders are already saying they will use "lethal force" against protesters.
Local gun stores are seeing this buildup of tension first-hand, with sales of firearms skyrocketing.
Metro Shooting Supplies, which is located near Ferguson, usually sells 30 to 40 firearms per week. But this week, the owner told The Washington Post, the store has sold 250. In other words, there has been about a 700 percent spike in sales.
Defensor Tactical is a firearms shop in St. Louis that does a significant amount of business in body armor and custom rifles. John Heidbrink, an employee at the store, told The Huffington Post that Defensor Tactical has also seen an increase in sales lately.
"We're a smaller shop in a small section of St. Louis, but we have a constant flow of business," he said. "Our volume of sales has definitely increased -- not to the order of what we saw right after Sandy Hook, but it's definitely a constant flow. Lot of interest."
"Two or three of my personal friends who have been agnostic on guns and have had no real interest in buying one have suddenly asked me [about them]," he added. "So we're seeing a lot of first-time buyers and people that just continue to collect and get more."
Heidbrink said the store's clientele includes police officers, firefighters and other first responders, and its customers are usually "more conservative in nature and definitely would be on the side of first responders and definitely in support of Darren Wilson."
Al Rothweiler, co-owner of Mid America Arms, said in August that he had seen sales rise once the protests began, but he refused to comment Tuesday when asked how business was now.
"My comment is 'no comment,'" said Rothweiler, refusing to expand on why he wouldn't comment.
Law enforcement officials faced heavy criticism in August, when they deployed riot gear and tear gas against protesters. St. Louis County Police Chief Jon Belmar has been defensive about his department's handling of the protests, recently saying he is "going to try to do a better job next time."
Want more updates from Amanda? Sign up for her newsletter, Piping Hot Truth.
Before You Go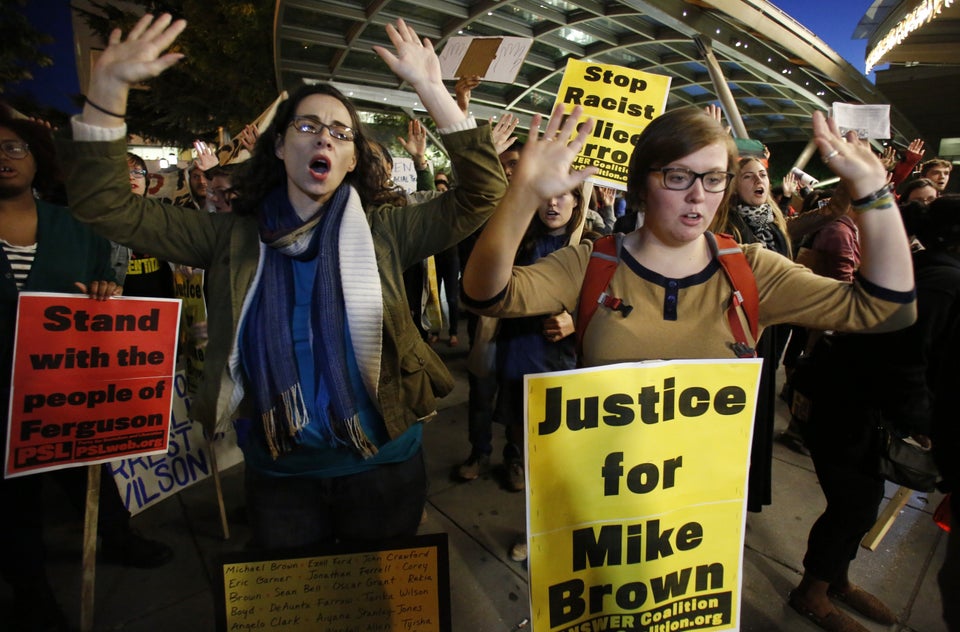 Ferguson
Popular in the Community