Sean Hannity interviewed a Ferguson protestor Thursday, and perhaps unsurprisingly, it didn't go too well.
Ned explained the shooting as a reaction to Michael Brown's death: "[Brown's shooting] was the first action that happened. Then you have a reaction what happened. I'm not saying it was right."
Hannity wasn't having it.
"No, Ivory, you should be saying it's wrong," Hannity replied, adding that witnesses testified that Brown charged at Officer Darren Wilson. "I think the story here is, you shouldn't act that way, and people shouldn't be shooting cops. I don't hear you saying that, why not?"
Ned was quick to deliver a response.
"There are also witness that testified Mike Brown had his hands up. So you look at the facts first," Ned said. "The forensics showed... that there were bullets... with the hands... I'm no scientist, but the facts remain."
He continued: "The cops getting shot last night, that was not right. But that was not right for Mike Brown to be dead four hours on the ground."
Things just escalated from there.
Watch the exchange unfold in the video, above.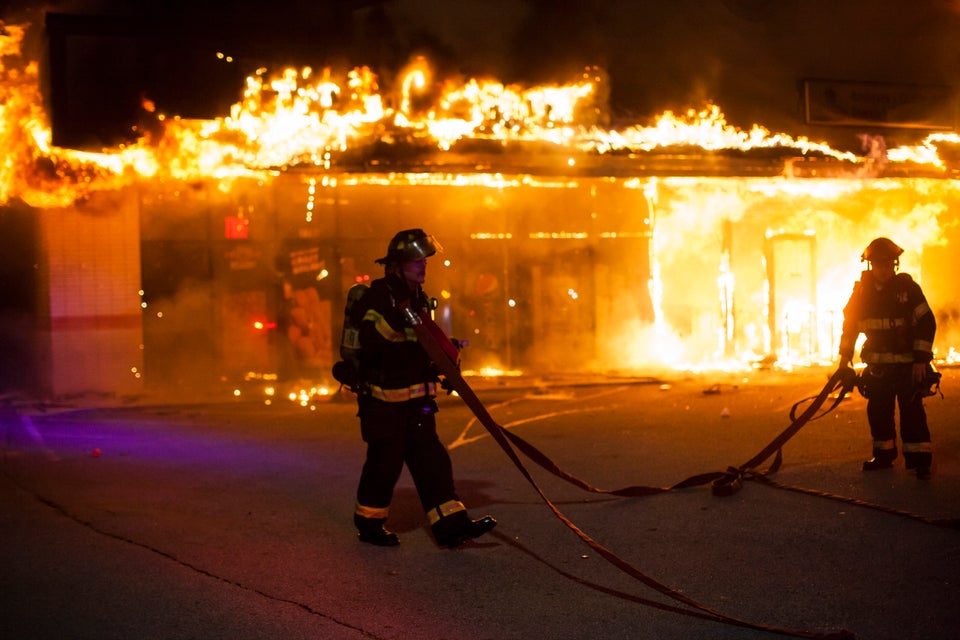 Ferguson Protests
Popular in the Community