ST. LOUIS -- Laverne Mitchom made history on Tuesday night when she became the fourth African-American member of the Ferguson City Council, giving the six-person body its first black majority.
For decades, Ferguson's city government did not reflect the city's nearly 70 percent black population. It wasn't until last April that voters turned out in record numbers to elect two black city council members.
Mitchom now occupies the seat of former Ferguson Mayor Brian Fletcher, who died on Jan. 10. Before she was sworn in, the empty seat generated both speculation and confusion. In January, three members of the council voted for Mitchom to fill the position, while two were opposed.
Residents thought Mitchom would be sworn in at the next council meeting. Instead, they were befuddled when Ferguson's city attorney, Stephanie Karr, said the council actually needed a supermajority 4-1 vote.
The American Civil Liberties Union of Missouri sent a letter to Karr, referencing complaints that she was "blocking" Mitchom from being sworn in. Karr immediately became the focus of public meeting protests. People held up signs that read "3:2," referring to the initial 3-2 city council vote, and "Stop the Karr-uption."
The council has refused to sign the consent decree -- which mandates officer training and other efforts to protect citizens' rights and improve police-community relations -- unless the DOJ accepts amendments proposed by the city. The amendments would extend deadlines, lower monitoring fees, and remove requirements about mandatory staffing and higher police salaries, among other provisions.
On Tuesday night, activists dressed in black chanted, "No consent decree, bankruptcy."
Earlier this month, Mitchom told The Huffington Post she was excited about uniting the city.
"I don't believe we're going to go under. I believe if we all work together, we can make this one Ferguson. We can do what's good for all of us. This is going to be an opportunity for me to be a part of the healing and just coming together as one Ferguson," she said.
Before You Go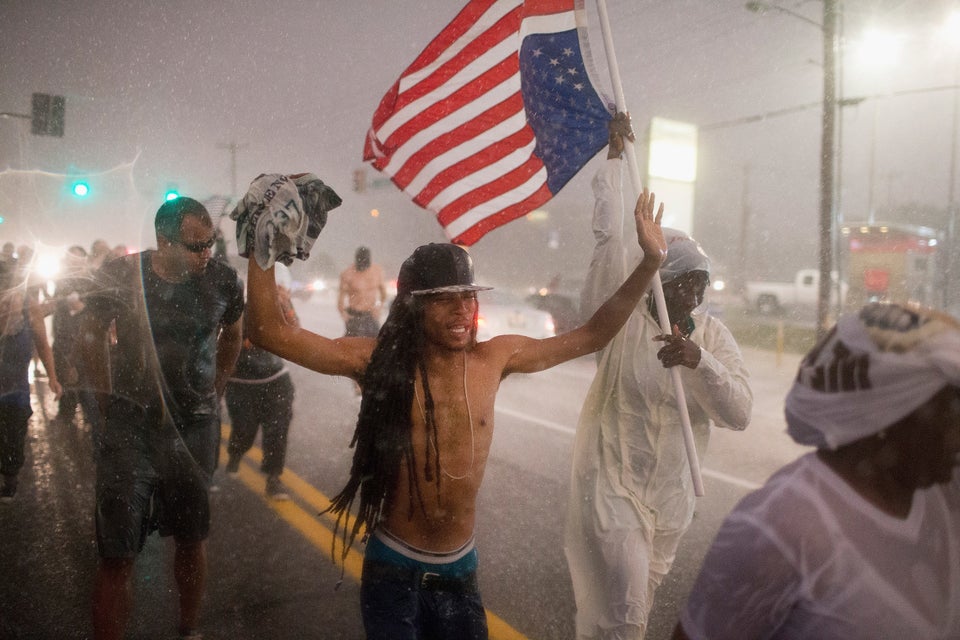 Ferguson Protests 2015
Popular in the Community