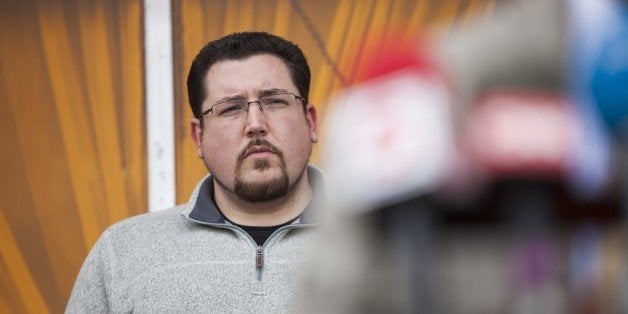 FERGUSON, Mo. -- Mayor James Knowles said this week that Ferguson city officials plan to meet the Justice Department soon to begin working on an agreement to address the issues highlighted in the scathing DOJ report issued earlier this month.
Knowles told The Huffington Post that he found many aspects of the report, which focused on Ferguson's police department and municipal court system, to be "shocking." He specifically cited the racist emails sent by two former senior police department officials and the city's former municipal court clerk, who Knowles said he has known for years. Knowles added that he was troubled by many of the stories describing how officers used force.
But, Knowles said he thinks the report put too much emphasis on race.
"Regardless of the merits of a lot of the things that happened in the report, I think it's unfortunate that the Department of Justice always tried to narrow it down to race," Knowles said. "I think there are things in the report that were a miscarriage of justice, but every instance in the report they tried to make it about race. I don't think that's fair."
Knowles noted that some of the stories in the DOJ document involved reported misconduct by one of Ferguson's three black police officers. Most officers are white, while the city itself is predominately black.
"When I asked the Department of Justice this, they told me, 'African-Americans can be racist against African-Americans as well.' I told them that was new to me," Knowles said. "There are issues that need to be addressed and we need to address those issues, but I don't think that in our case you can bring this down to the issue is about race."
It found that the Ferguson police chief and city manager worked in concert to increase ticketing and revenue coming into the city and dismissed concerns about the municipal court judge because of the emphasis on revenue. Some have speculated that it might make more sense for another agency, like the St. Louis County Police Department, to step in instead of the Ferguson police.
Knowles said the city is still determining what the ultimate cost of the reform process with the DOJ will be, but emphasized that he thinks Ferguson should still have its own police force, rather than contracting with the St. Louis County Police Department.
"I think it's important that the city of Ferguson, it's residents and it's leadership, take ownership of the kind of policing agency that the citizens of Ferguson want. We could go to St. Louis County, but at that point we are at the mercy of what St. Louis County police want to do in our community," Knowles said.
"The residents of this community are going to have to make the decision of what they want the police to look like in this community, the kind of oversight it may have, and that's what we're focusing on at this time," he added.
Knowles has previously pointed out that surrounding municipalities received a much higher portion of their revenue from municipal courts than Ferguson did. "I just hope that they would look at themselves and see if there is anything that they can improve upon based on what the DOJ report said or their own analysis," Knowles said.
The DOJ report laid out how Ferguson officials were focused on raising revenue through ticketing, but Knowles said he never heard anyone on the Ferguson City Council talk about needing to raise ticketing or municipal court revenue.
"I never heard the council at any point myself make any statements or any assertions that they wanted to raise fines and forfeitures. In fact, last year that issue was brought up by myself and members of the council to be cognizant of the fact that we know that's been the criticism of the municipalities all over St. Louis for a long time," Knowles said. "Ferguson has never been criticized for that, because our revenue has never been that high."
Knowles said that when the city installed red light cameras, revenues went up, and the council was aware of how revenue increases in general might be perceived in the community.
"Of course, it became a spotlight of the DOJ report. But again, every year when they print out who makes what from fines and forfeitures, Ferguson has never -- or since I've been on this council -- made it in the 50 percent," he said.
Knowles, who makes a stipend of just $350 a month, said that the media has inflated his responsibilities as a part-time mayor.
"I don't supervise anybody or anyone in the city, period, on the daily basis. It's not my role as mayor, and it's not the city council's role," Knowles said. "The city of Ferguson, myself and the council's job is to make policies and hire professional staff to implement those policies. I hope that people will recognize that our focus right now is how we can look at those issues that have been brought up and how we can bring this community together and move forward and see what policies and procedures and staff that we can put into place. That's where we as a council and mayor have to be focused."
Before You Go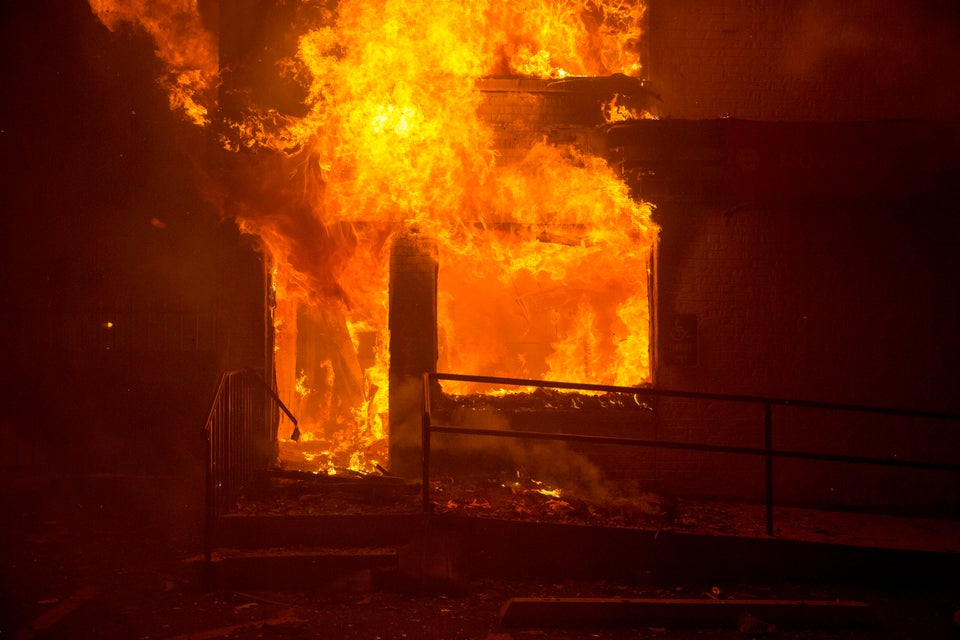 Ferguson
Popular in the Community