Two police officers shot in Ferguson overnight during protests against the police department could have died from their injuries, and an officer who was shot in the face still has a bullet in his head, St. Louis County Police Chief Jon Belmar said Thursday.
"We're lucky by God's grace we didn't lose two police officers last night," Belmar said at a press conference on Thursday. "We could have buried two police officers next week over this."
Belmar said investigators with the department believed the weapon used was a handgun. He said several people who were on the scene were cooperating with police, but he did not want to go into any details about potential suspects in the shooting. He said finding the suspects is the department's top priority.
The shooting happened during a protest in front of the Ferguson Police Department in response to the resignation of Ferguson Police Chief Tom Jackson on Wednesday. His resignation came after a Justice Department investigation found racist emails sent by Ferguson officials as well as a system designed to prioritize city revenue over justice and public safety.
Belmar said he believes those involved could have been associated with the protests, but said, "The responsibility for last night's shooting lies with whoever did that shooting." Witnesses said shots apparently came from across the street from the Ferguson Police Department.
The chief said he he believes the shooting was influenced by news coverage of the Ferguson Police Department.
"This has really been in the news cycle a whole lot lately. I understand why. But, you know, it started off with a court clerk, and then it went to two police officers, then it went to the city manager, now we're dealing with the chief who has stepped down, and it just kind of seems like that it's always in the public ... always in someone's mind right now," Belmar said.
Attorney General Eric Holder issued a statement Thursday condemning the shooting as a "heinous assault on two brave law enforcement officers" that was "inexcusable and repugnant." He said such a senseless act of violence could "threaten the very reforms that nonviolent protesters in Ferguson and around the country have been working towards for the past several months."
The St. Louis County Police Department released photos online from the scene of the shooting:
Before You Go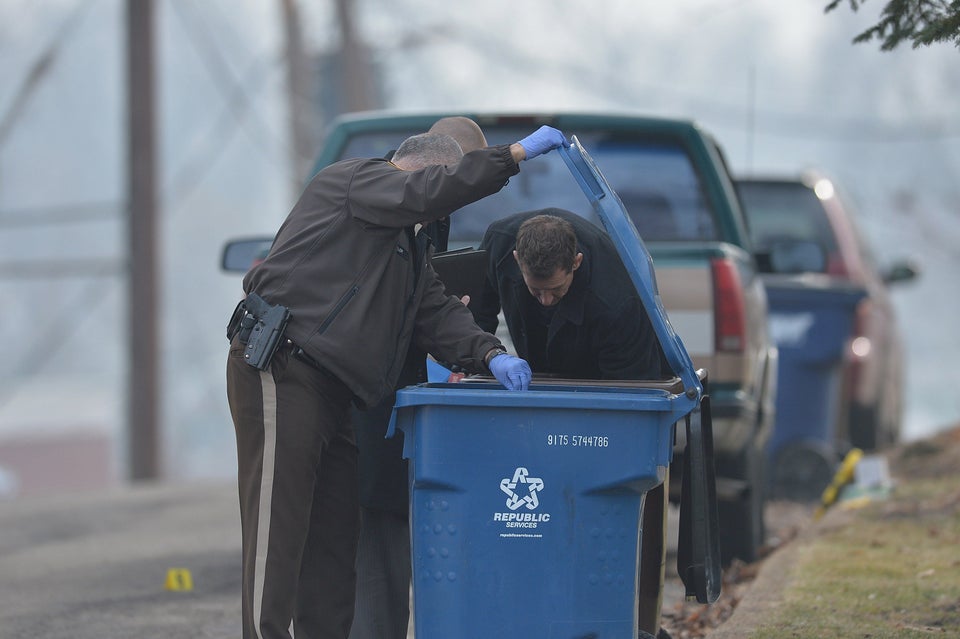 Two Ferguson Officers Shot During Protest
Popular in the Community