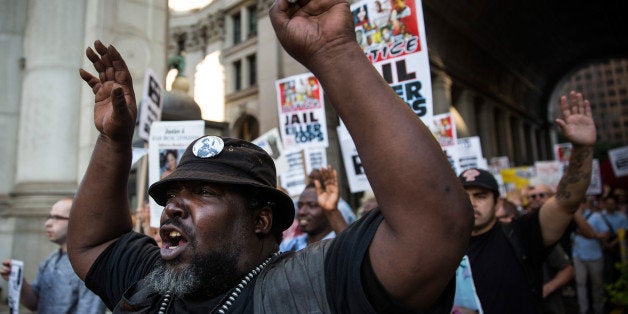 FERGUSON, Mo. -- Police officers arrested at least three demonstrators Thursday evening after a protest temporarily blocked traffic.
After warning protesters to clear the road, officers with shields, batons and helmets advanced on the crowd and arrested two women and one man. It wasn't clear why the three were selected for arrest. One of the women was tackled and several officers piled on top of her as other officers blocked the view of onlookers.
Police didn't immediately respond to a request for comment.
The clash comes as tension mounts over a grand jury's impending decision whether to indict Ferguson police officer Darren Wilson in the August shooting death of Michael Brown, an unarmed black teenager.
Earlier in the evening, protesters walked up to a barricade manned by officers in riot gear. As the demonstrators chanted and screamed at police, one officer moved in and began filming at close range.
Brown's death set off weeks of clashes between police and protesters, with law enforcement agencies heavily criticized for aggressive tactics that included tear gas, rubber bullets and military-style weapons and tactics. Officials have said that they will try to maintain peaceful protests when the grand jury decision is announced.
Missouri Gov. Jay Nixon (D) declared a state of emergency on Monday and has placed the National Guard on standby in anticipation of the grand jury's decision.
Before You Go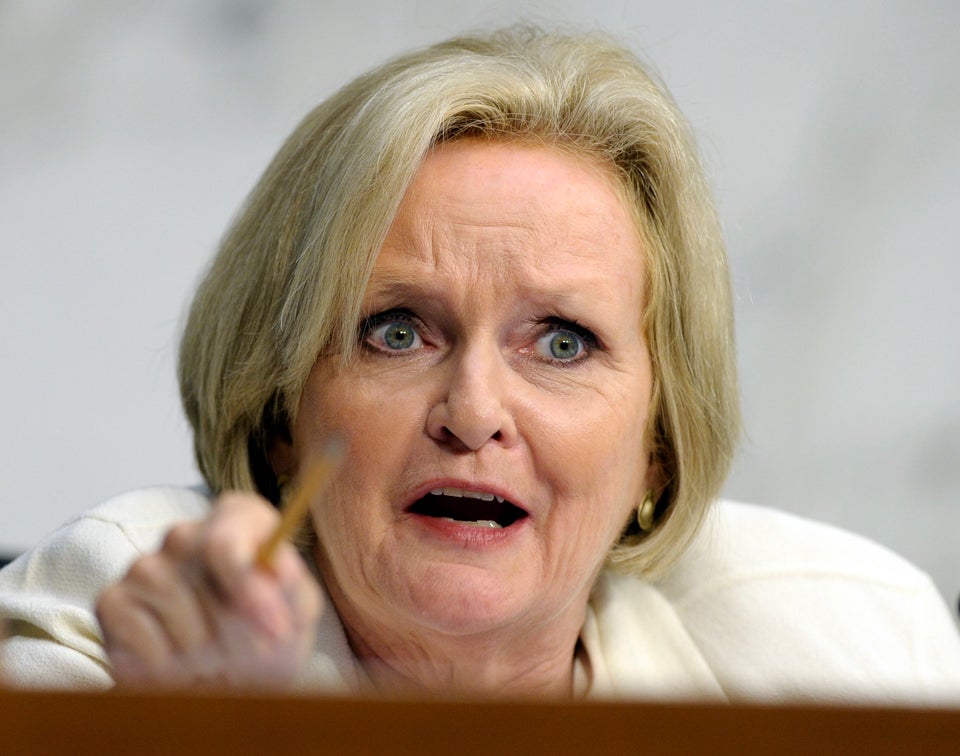 Politicians React To Ferguson
Popular in the Community