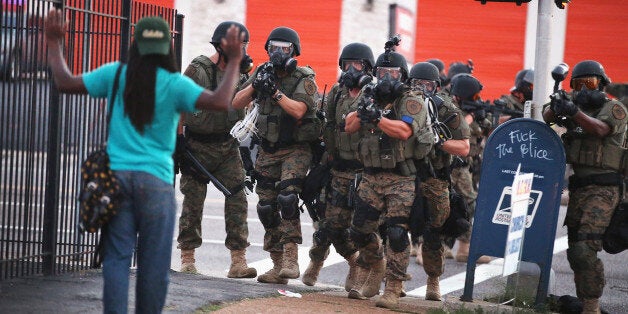 WASHINGTON -- As authorities attempted to contain the protests that broke out in Ferguson, Missouri, following the shooting of an unarmed black teenager by a police officer, new video shows that even protesters who were standing in their own backyards were the targets of tear gas by officers.
On Saturday, Aug. 9, Michael Brown, 18, was shot by a police officer in Ferguson, a suburb of St. Louis. What happened before the shooting remains unclear, with police saying that Brown assaulted the officer and eyewitnesses denying that account, arguing that Brown was killed while attempting to surrender.
In the days since, Ferguson has been shaken up by protests from the city's African-American residents. People raising their hands in the air and saying, "Hands up, don't shoot," have become a symbol of the demonstrations.
On Monday night, police in riot gear went down West Florissant Avenue in Ferguson, attempting to clear the street, according to the St. Louis-based Riverfront Times.
Richie West, 24, and a handful of friends and family members were watching from his backyard. They decided to protest -- still on his property -- shouting with their hands in the air, "You go home! You go home!"
Police told them to disperse and then fired tear gas at them. West continued to shout, "This is my backyard! This is my shit!" And police fired again.
"It's pure ignorance," West told the Riverfront Times. "I pay property taxes here. I should be able to be in my backyard any time."
Watch video of the incident captured by the Riverfront Times:
The Ferguson Police Department did not return The Huffington Post's request for comment.
Community anger appears to have been simmering for quite some time in Ferguson, which has mostly African-American residents but very few African-American public officials. According to the Los Angeles Times, "Ferguson's police chief and mayor are white. Of the six City Council members, one is black. The local school board has six white members and one Latino. Of the 53 commissioned officers on the police force, three are black, said Ferguson Police Chief Thomas Jackson."
Blacks are also disproportionately pulled over by police in Ferguson. Whites make up about one-third of the city's population but accounted for just 12.7 percent of traffic stops by Ferguson police last year. African-Americans made up 93 percent of the arrests following those stops, yet whites were more likely to be caught with contraband.
Want more updates from Amanda? Sign up for her newsletter, Piping Hot Truth.
Before You Go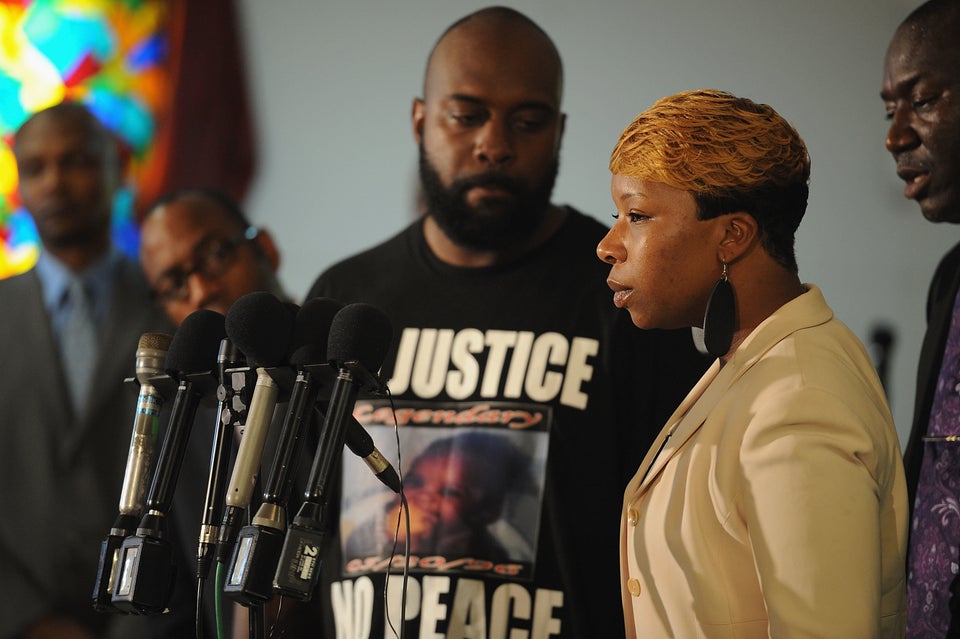 Michael Brown Protests In Missouri