WASHINGTON -- Missouri law enforcement officials said Tuesday that they would strive to maintain peace without violating the constitutional rights of demonstrators reacting to the upcoming announcement on whether a grand jury has indicted the police officer who killed 18-year-old Michael Brown in the St. Louis suburb of Ferguson back in August.
Speaking at a press conference, Gov. Jay Nixon (D) said that over 1,000 police officers have received a combined 5,000 hours of training on dealing with protests ahead of the grand jury's announcement, which is expected later this month. He said that the National Guard would be on standby and that several law enforcement departments would work together to deal with any protests that happen. At least one of those departments has stocked up on riot gear.
Nixon vowed on Tuesday to "keep this region safe," while declining to answer more specific questions about the way police plan to deal with demonstrations. But law enforcement officialsat the press conference put a special emphasis on protecting the rights of protesters, which police had repeatedly violated during protests in August.
St. Louis County Police Chief Jon Belmar, who has previously defended his department's approach to the demonstrations, indicated on Tuesday that he agreed with many of the rules of engagement proposed by the Don't Shoot Coalition, a group formed in the wake of Brown's shooting.
"Most of those, at a glance, we're going to be on the same side of," Belmar said. "So I think recognizing that, that we have common ground, and not dwelling on the points where we might have disagreement, I think that puts us towards that relationship which leads us to trust. And if we don't have trust, we don't have anything."
Belmar also said it was "fortunate" that nobody was killed or injured during the August protests. He acknowledged the reaction that many protesters and observers had when police officers brought out tactical equipment that wasn't necessary.
"We understand that people say that, 'Listen, when you put riot gear on and different things like that, it agitates us.' But frankly we haven't hurt anybody with a riot helmet yet," Belmar said.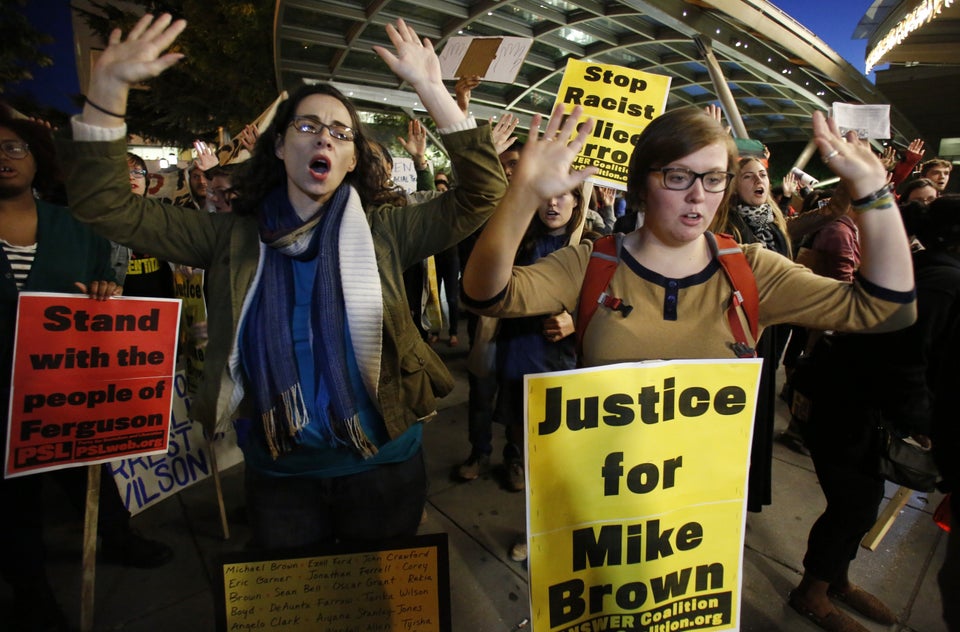 Ferguson
Popular in the Community