FERGUSON, Mo. -- The mother of Michael Brown, the unarmed 18-year-old shot dead by a police officer in this St. Louis suburb on Aug. 9, urged protesters to stay peaceful Saturday night as they waited to find out if a grand jury will indict the officer for killing her son.
"I just want y'all to be careful. Don't agitate them, don't let them agitate y'all. I don't want nobody getting hurt," Lesley McSpadden told the crowd gathered along Canfield Drive, just feet from where her son was killed. While most protesters do not expect the officer, Darren Wilson, to be indicted in Brown's death, McSpadden urged them to keep the faith.
"We all willing to do something, but I don't want nobody getting hurt, see what I'm saying?" she said. "Because when it's time to walk into the courtroom, I want all y'all with me."
Following the emotional message from McSpadden, and after the crowd joined hands in a circle around the memorial for a prayer, a small number of protesters marched down West Florissant Avenue for the second time that evening, passing boarded-up storefronts.
"Rain, sleet, hail, snow, hell no, we won't go," they chanted as rain fell from the night sky.
Soon, about a dozen police cars came driving along West Florissant, and a number of them pulled into a parking lot behind a building. When demonstrators saw where the vehicles were sitting, they headed toward them to protest along a fence. The police left the area, and the small group of demonstrators continued marching along the street.
Before You Go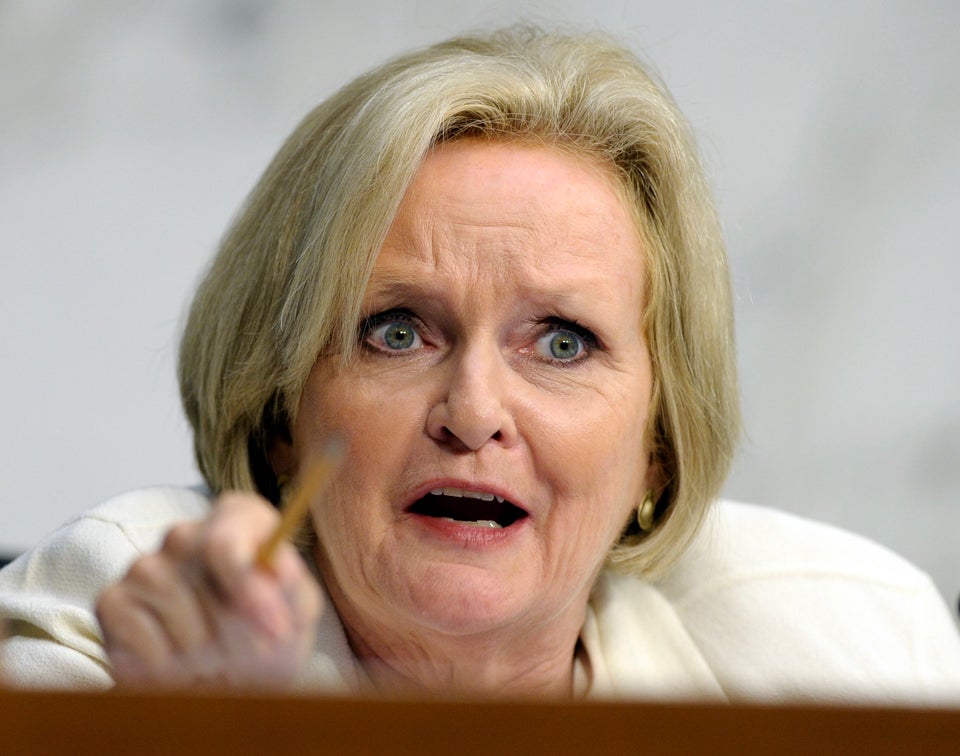 Politicians React To Ferguson
Popular in the Community