As conductor Markus Stenz took to the stage for a performance of Brahms' "Requiem," several members of the audience stood and sang a version of the protest song, "Which Side Are You On?" They were soon joined by several others in different parts of the auditorium as Stenz and the musicians on stage quietly looked on, according to video posted online.
From the balcony, protesters unfurled at least four banners.
One featured a drawing of the Gateway Arch and St. Louis skyline along with the words "Racism Lives Here," while another called on people to "Rise Up And Join the Movement."
"When we discovered that Brahms' 'Requiem' would be on the calendar, for Mike Brown, it was a beautiful connection that seemed fated," protest organizer Sarah Griesbach told KSDK-TV. "A requiem is a song for the dead."
The protesters also released paper hearts into the audience:
The group then walked out of the theater chanting "black lives matter" as some in the audience, as well as several musicians, applauded.
"There were a number of patrons inside the hall who were apparently very moved by what these people had to say," symphony publicist Erika Ebsworth-Goold told KTVI.
She estimated that about 50 people were involved in the demonstration, all had bought tickets and none were arrested.
Ebsworth-Goold told KSDK she wished the protesters had stayed for the performance.
"Brahms' 'Requiem' was a beautiful peace that was written to really console the people who were left behind during a loss," Ebsworth-Goold told the station. "I think if they would've stayed, it would have been healing and cathartic for them."
Before You Go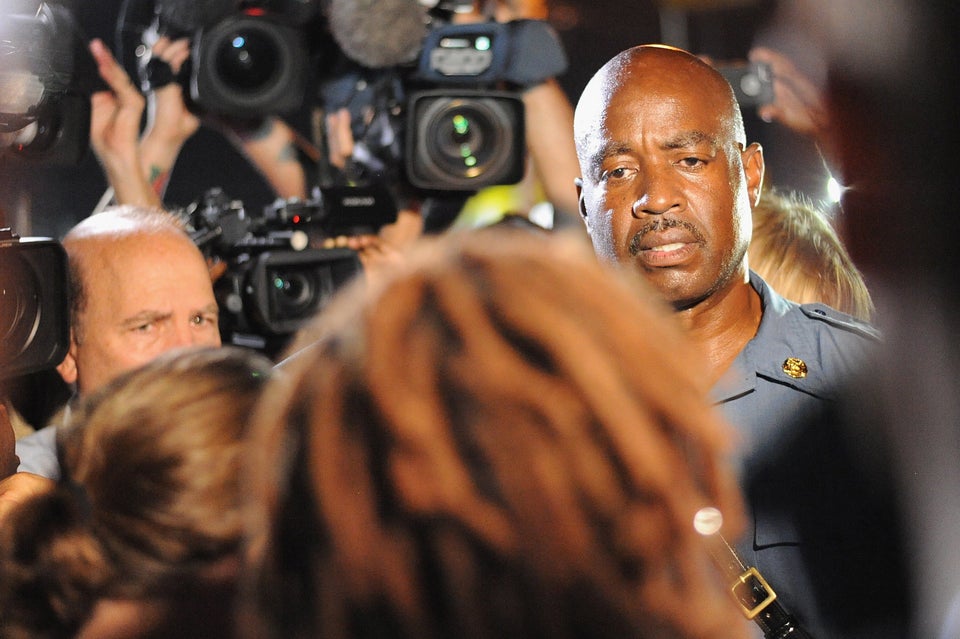 Ferguson Protest