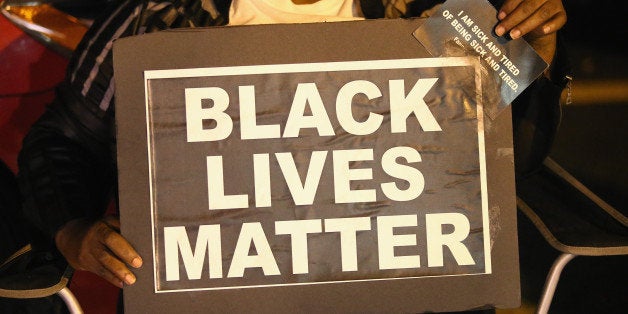 FERGUSON, Mo. -- Demonstrators calling for the arrest of Darren Wilson, the police officer who shot and killed 18-year-old Michael Brown in August, are anticipating that the officer will not be charged. Many of them are predicting widespread protests if the grand jury reviewing the case decides to acquit Wilson.
A crowd of around 100 gathered Monday along South Florissant Road, with many calling for the arrest of Wilson, who killed Brown in this St. Louis suburb on Aug. 9. Two demonstrators, one of whom was a state senator, were taken into custody outside the Ferguson Police Department after they blocked the street and refused to move.
Wilson's case is under review by a St. Louis County grand jury, which has until January 2015 to decide whether or not to indict Wilson. The jury is receiving evidence about the case on the same schedule as the police, who are investigating separately.
As the protests, which began shortly after Brown's death, stretch into the fall, the crowds have thinned, the national media presence has faded, and hot cocoa and tea have replaced the bottles of ice-cold water that were seen during the early days of the demonstrations. Gone, too, are the military-style police vehicles that were widely seen as an over-the-top reaction to many of the protests; the vehicles have been replaced by police officers wearing normal uniforms.
On Monday, however, in the parking lot across from the police station, protesters recited chants such as "Mike Brown means … We got to fight back!" Many of the demonstrators, as well as officials in Ferguson, are preparing for news about Wilson's fate that could reignite massive demonstrations in the town. The protesters widely believe that Wilson will not be indicted. That belief has been strengthened by an account in The New York Times that indicated some forensic evidence backed up Wilson's account of his initial struggle with Brown.
"It's going to be a war because they're not going to indict him," said one protester, who declined to provide her name.
Early in the evening, Missouri state Sen. Jamilah Nasheed and a young man named Jefonte Nelson were arrested outside the Ferguson Police Department. Brian Schellman, a spokesman for the St. Louis County Police Department, said in a statement that both Nasheed and Nelson were told they were in violation of a Ferguson ordinance and were asked "numerous times" to move out of the street.
"After both subjects remained in the street, failing to comply, officers took both subjects into custody without incident," Schellman said.
Nasheed and Nelson were charged with walking in a roadway where sidewalks are accessible. Video captured by protesters on the scene showed them being taken into custody. They were later taken to jail in the nearby town of St. Ann's and released late Tuesday morning.
Many of the protesters told The Huffington Post they were not impressed with Nasheed's arrest, which some described as a publicity stunt. "We may have to do civil disobedience within the next two to three weeks. We may have to do that," Nasheed said upon her release from jail. She claimed that she wanted to send a message that people should not engage in violent protest. Yet Ferguson Police Chief Tom Jackson said Nasheed had a 9 mm handgun on her when she was taken into custody.
When one minister with a megaphone tried to update the crowd about Nasheed's arrest, he was interrupted by other protesters on the scene.
"We don't care about Senator Nasheed. We care about the people that get arrested that have been out here every day," a protester yelled.
Several members of the media were caught in the crossfire of the demonstrations: One local cameraman was confronted about what protesters said was inaccurate coverage of a prior protest outside the St. Louis Rams game on Sunday, and a CNN reporter was shouted down by protesters during a live shot.
On Tuesday evening, Ferguson residents will gather behind closed doors for the latest in a series of meetings hosted by a division of the Justice Department that helps soothe tensions in divided communities. The subject of the meeting? "A Roadmap for Growth: Where do we go from here?"
The answer for now, it seems, depends on what the grand jury decides to do in Wilson's case.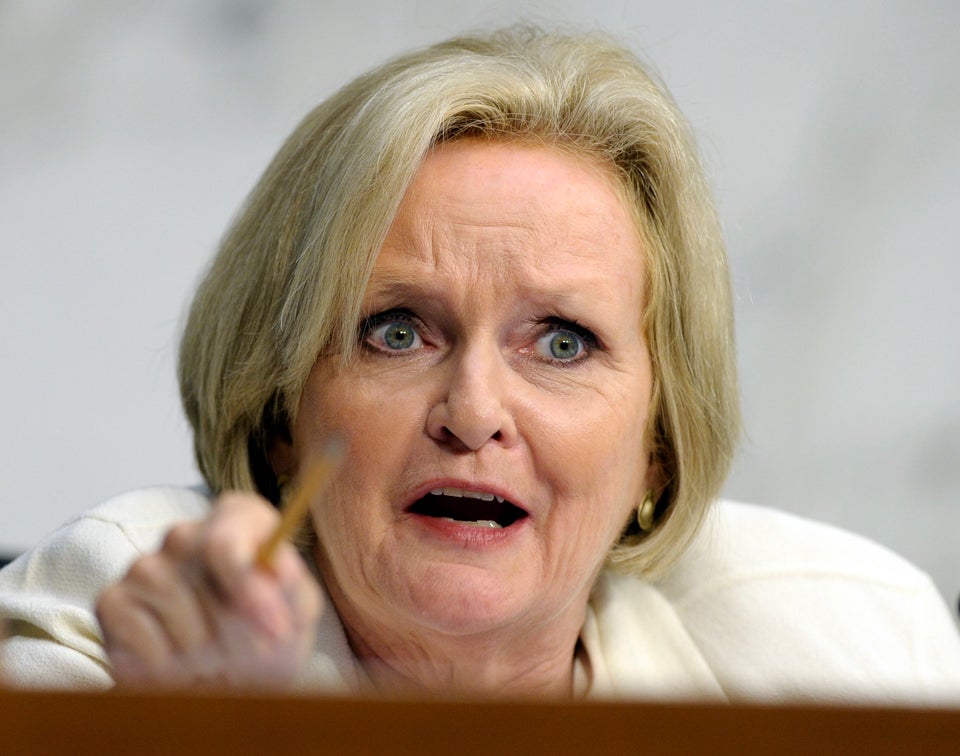 Politicians React To Ferguson
Popular in the Community