"They would have had to shut the doors [if everyone involved was fired] because they went through the whole station, trust me," Twitty said in an interview with St. Louis' KMOV. "It went on all the time."
Twitty described herself as "the sacrificial lamb" to be fired after the Justice Department's investigation into Ferguson's police department and municipal court. She said she felt like she'd been "raped" and "thrown under the bus." She also said that she had received emails that she considered too offensive and that she did not forward those to her colleagues.
Twitty was also interviewed this week by Fox 2 in St. Louis and said she hadn't meant to hurt anyone with the emails. She was only passing along jokes, she said.
"Sure they look racist, but even when I'd looked at them, I'm thinking, 'God, yeah, that is racist.' But they were jokes. I meant no harm to anyone," Twitty said.
Twitty told Fox 2 that she regretted her emails "got out, because it made me look terrible," but she said she "treated everyone fairly."
"It's not like I personally sent them out or forwarded them to the police officers to hurt anyone or be racist, because I'm not racist. I have a black sister, so I mean I am not racist," Twitty said.
She said she is having trouble finding another job.
"There are municipalities that need people, court clerks -- everyone's afraid to hire me," Twitty said.
Before You Go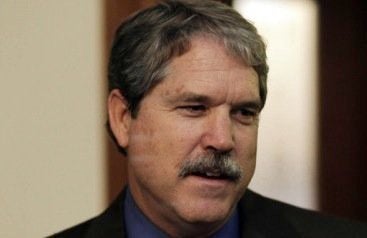 Racist Remarks Made By Politicians
Popular in the Community