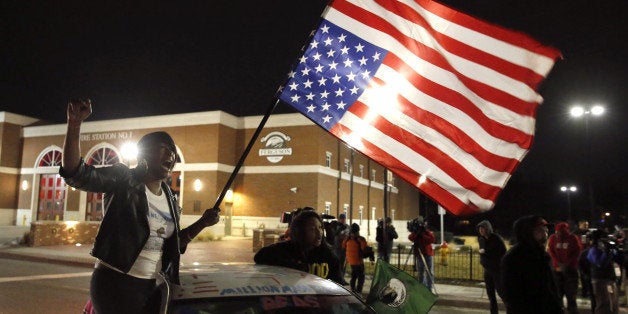 The scathing Ferguson report released by the Department of Justice last week includes several jarring statistics that seem to show the Missouri city's police department views its black residents as a source of revenue for the city rather than citizens worthy of protection.
The report found that, though black residents made up 67 percent of the St. Louis suburb's population, they accounted for 95 percent of all jaywalking charges, 94 percent of all failure to comply charges, 92 percent of all resisting arrest charges, 92 percent of all peace disturbance charges and 89 percent of failure to obey charges. Offenders are subject to fines for many of these infractions.
But Ferguson is far from the only municipality in the United States with glaring racial disparities in minor arrest statistics, as the American Civil Liberties Union has documented.
After a New York City police officer killed Eric Garner in July, the New York Civil Liberties Union compiled arrest statistics in New York City and found that, though Hispanic and black New Yorkers make up 50 percent of the city's population, they accounted for 81 percent of the 7.3 million people hit with violations between 2001 and 2013.
In October, the American Civil Liberties Union of Minnesota released a report showing that, in Minneapolis, a black person is 8.86 times more likely to be arrested than a white person for disorderly conduct, 7.54 times more likely to be arrested for vagrancy and 11.5 times more likely to be arrested for marijuana possession.
Though they make up just 24 percent of Boston's population, blacks were subjected to 63 percent of police-civilian encounters from 2007 to 2010, according to the ACLU of Massachusetts.
In Newark, African-Americans "ma[d]e up 52 percent of the population, but they represent 75 percent" of all police stop-and-frisks in the first six months of 2013, according to the ACLU of New Jersey.
Philadelphia saw similar numbers. "Although Philadelphia's population is 42.26 percent white, 43.22 percent black, and 8.5 percent Hispanic, 80.23 percent of stops were of minorities," the ACLU of Pennsylvania said. "The disparity was even greater for frisks, with minority residents accounting for 89.15 percent of frisks."
The discrepancies don't just exist in larger cities.
In Ferndale, Michigan, which is part of the Detroit metropolitan area, the ACLU of Michigan said, "Although blacks make up less than 10 percent of Ferndale's population, according to the 2010 census, they made up approximately 60 (percent) of the drivers who received traffic citations in Ferndale [between Jan. 1, 2013, and May 15, 2014] when the race of the driver was known."
And in Connecticut, the state's local ACLU chapter found that while "African-Americans account for less than 8 percent of the state's driving population ... they account for just over 14 percent of all traffic stops [between October 1, 2013 and May 31, 2014]."
When confronted with racial disparities in arrest statistics, police often say they arrest the people who are committing the crimes, regardless of what their race is.
But Teresa Nelson, legal director for the ACLU of Minnesota, previously told The Huffington Post police often arrest or ticket minorities for low-level offenses while they'd look the other way for white people.
"When you're talking about low-level offenses, these are offenses that are fairly subjective," Nelson said. "Oftentimes, implicit biases come into play and you have a disparity in how that [offense] is handled."
Like Us On Facebook |

Follow Us On Twitter |

Contact The Author
Related
Before You Go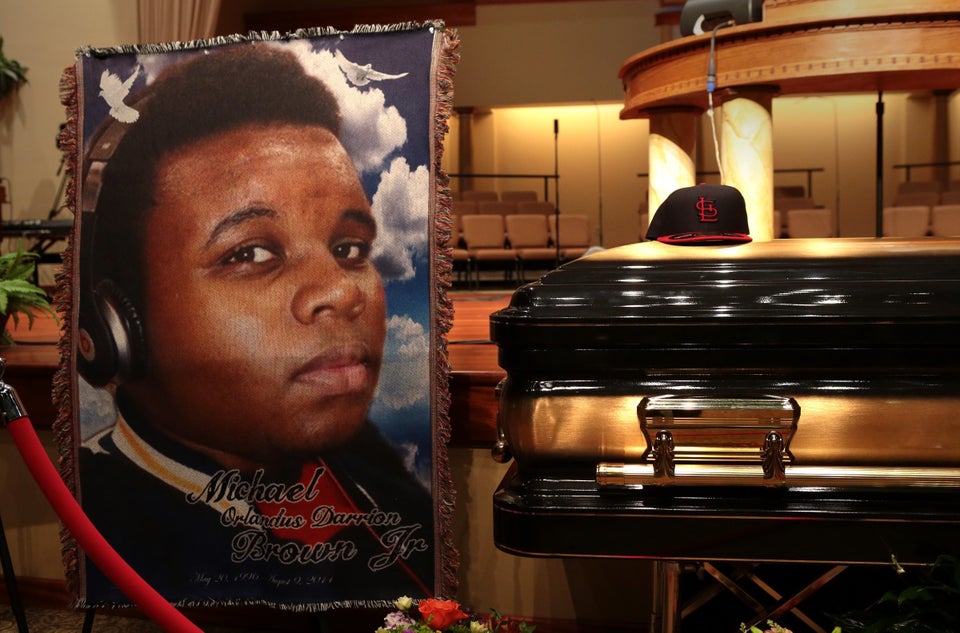 2014 Police Killings
Popular in the Community