 If students from the Ferguson-Florissant School District want to talk when they return to school on Monday, ample adult ears will be available to listen.
"This is an extraordinary event and tragic and unforeseen circumstance, and so we have been focused on being ready to care for the needs of our students when they return to us," Shortt told The Huffington Post.
A local health services agency, Great Circle, is providing the district with additional counselors. Organizations such as the St. Louis County Children's Service Fund are helping to finance the effort.
The additional counselors will be in district schools every day for the first week. Then, after evaluating district need, they will work with administrators to develop a long-term plan for services.
"For the first week, we will be in their schools every day doing daily evaluations with schools," Angela Bratcher, clinical director of day treatment services for Great Circle, told The Huffington Post. "A long-term plan depends what the kids are coming in with ... depends what we're seeing from the kids."
Shortt noted that some of the district's teachers have been "out in the community doing volunteer work ... so they have a sense of some of what's out there. But certainly when we welcome kids back to school on Monday, we'll have a greater sense of where everybody is at."
The U.S. Department of Education has also pitched in to support Ferguson students. On Thursday, Education Secretary Arne Duncan told HuffPost that the department has been "working with educators in Ferguson, doing everything we can to be supportive."

"This is a unique situation but sadly we have a lot of experience dealing with districts under tremendous stress or duress ... and we stay with these relationships for the long haul," said Duncan.
He also stressed the important role schools play in helping students deal with difficult situations.
"Education leaders there help to lead the healing, help to lead that community to where it needs to go, which from the outside, seems to be a very different place," Duncan said. "Education leaders there will be a huge part of the solution."
Districts in the area have taken different approaches to dealing with the local unrest. In Illinois' Edwardsville School District, which is about 25 miles away from Ferguson, teachers have been encouraged to "change the subject and refocus the students" if the topic of Michael Brown's death arises, reports the St. Louis Post-Dispatch.
District Superintendent Ed Hightower told the outlet that the situation in Ferguson should not be discussed in the classroom if it cannot be discussed in an objective way.
"We all have personal opinions about what has gone wrong, what has gone right. And we all have opinions on what should be done," Hightower said. "We don't need to voice those opinions or engage those opinions in the classrooms."
But Bratcher said she wants school to be a safe place for students to talk about their feelings.
"Their opinions are not right or wrong. We're just giving them a safe way to talk about it," said Bratcher. "When you can't express your feelings, you might deal with them in unhealthy ways."
Joy Resmovits contributed reporting.
Related
Before You Go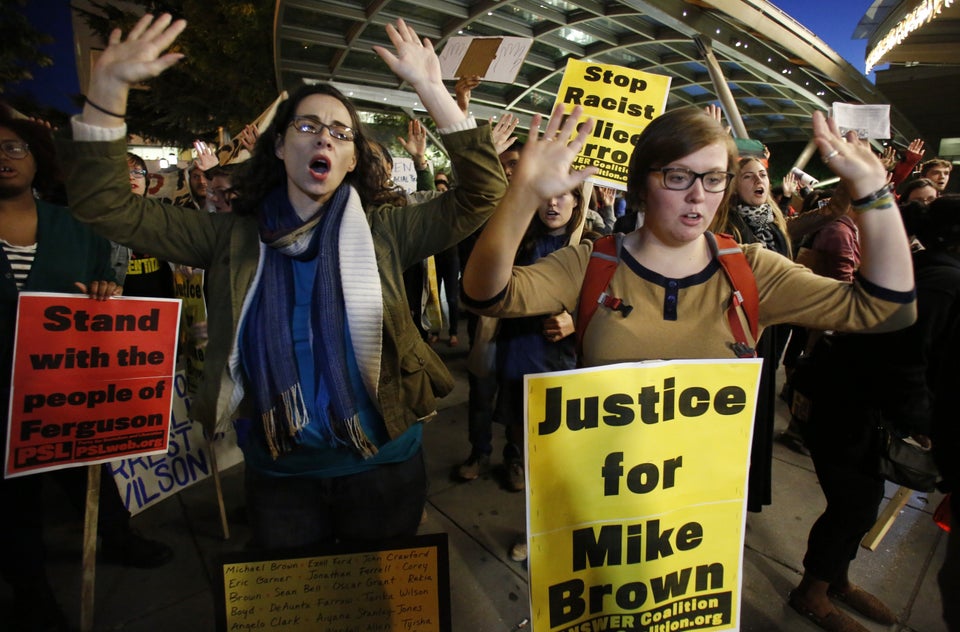 Ferguson