ST. LOUIS ― Last month, just over three years after a police officer shot and killed 18-year-old Michael Brown in nearby Ferguson, authorities started erecting barriers around the Carnahan Courthouse and police headquarters in downtown St. Louis.
The city was bracing for a verdict in the first-degree murder trial of Jason Stockley, a white St. Louis police officer who killed 24-year-old Anthony Smith in 2011. Prosecutors said Stockley was carrying his personal AK-47, an unauthorized weapon, and that he "executed" Smith following a car chase and planted a gun in the man's vehicle. A dash cam recorded Stockley saying "I'm going to kill this motherfucker" as he pursued Smith's vehicle.
Stockley resigned from the St. Louis Metropolitan Police Department in 2013, but wasn't charged until 2016. Thinking he'd have better luck with a judge than the citizens of St. Louis, he waived his right to a jury trial. His fate was in the hands of St. Louis Circuit Judge Timothy Wilson.
Today, more than three weeks after the trial wrapped on Aug. 18, there's still no word from the judge. Activists have pledged to shut down the city in the event of a "not guilty" verdict. "This movement is definitely ready to take it up a notch," Tory Russell, a Ferguson protester, said during a press conference by the courthouse. He pledged 100 days of protest. Clergy members told the judge last week that there'd be blood on his hands if he didn't find Stockley guilty.
The city of St. Louis is on edge once again.
The fact that Stockley even went to trial for the 2011 shooting could be seen as a sign of the ways St. Louis and Ferguson have changed since the Ferguson protests. There have been other indications as well. Last year, St. Louis elected Kim Gardner as its first black circuit attorney, and Gardner has spoken about the need to build trust, deal with violent crime and reform the criminal justice system. St. Louis County's abusive municipal courts have seen some reforms, and some troubled police departments have dissolved or been consolidated. Some protest leaders have gone into politics. The St. Louis County Police Department is trying to increase diversity. In Ferguson, a number of city officials who were in office when Michael Brown died ― including the police chief ― are gone, and the city is being watched by a federal monitor. And the attention surrounding the Stockley trial demonstrates that the protest movement in St. Louis is alive and well.
But elsewhere in Missouri, outside the city of St. Louis and the Justice Department-monitored city of Ferguson, progress on broader police reform hasn't just been piecemeal — it's been virtually nonexistent.
Many Missouri voters want to "let the police loose and crush this rebellion," former St. Louis Alderman Antonio French told HuffPost last year. Tough talk on crime dominated the 2016 Republican gubernatorial primary and the Missouri governor's race, with evidence everywhere of a backlash against the movement that grew out of Ferguson. Eric Greitens, the Republican nominee for governor, attacked then-Attorney General Chris Koster, his Democratic opponent, for what Greitens called an inadequate response to the Ferguson unrest. Greitens' campaign published images of a burning police car and said the riots were "yet another example of do-nothing politicians who don't go to the front lines." He complained about media coverage of Ferguson, claimed that better leadership could have brought about "peace by the second night," and called for the "harshest penalties in the country for assaulting a law enforcement officer." After Greitens won the election and was sworn in, he signed a Blue Lives Matter-style bill that made officers a special protected class.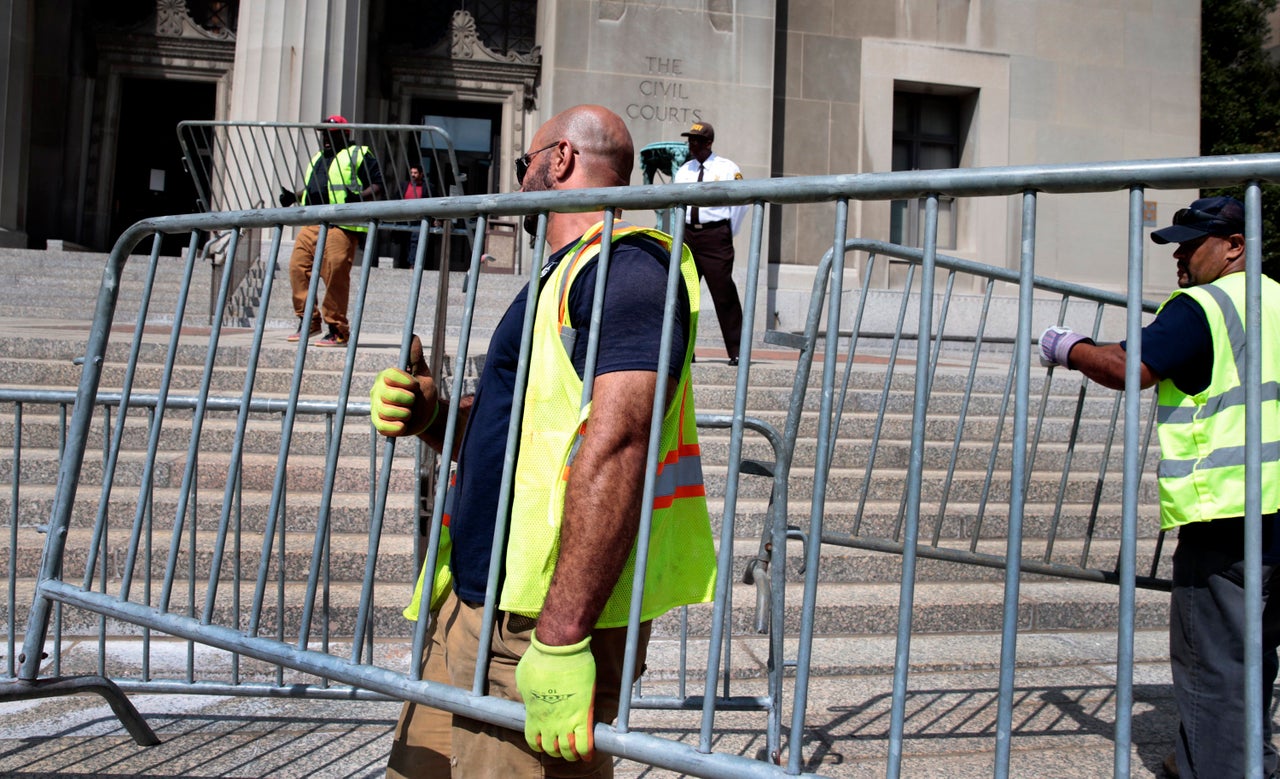 Meanwhile, the St. Louis County Police Department — the law enforcement agency whose strong-armed and unconstitutional reaction to peaceful daytime demonstrations included pointing sniper rifles at demonstrators from atop armored vehicles and arresting people for standing still on the sidewalk — has the same leadership it did the day Michael Brown died. Under the Trump administration, a collaboration between Justice Department officials and the St. Louis County police to reform that department has stalled. The only major legislative change to grow out of Ferguson — reforming the exploitative municipal court system — was partially clawed back by a legal challenge. And earlier this year, voters approved a sales tax increase that's expected to provide millions of dollars to St. Louis County police and the region's smaller law enforcement agencies with no additional oversight.
At every turn, police reformers have been hampered by Missouri's byzantine maze of overlapping jurisdictions, their own internal divisions, and basic political challenges. Thus the Ferguson backlash: Across Missouri, police, municipal courts, and politicians are fighting police reform, convincing voters, and, more often than not, winning.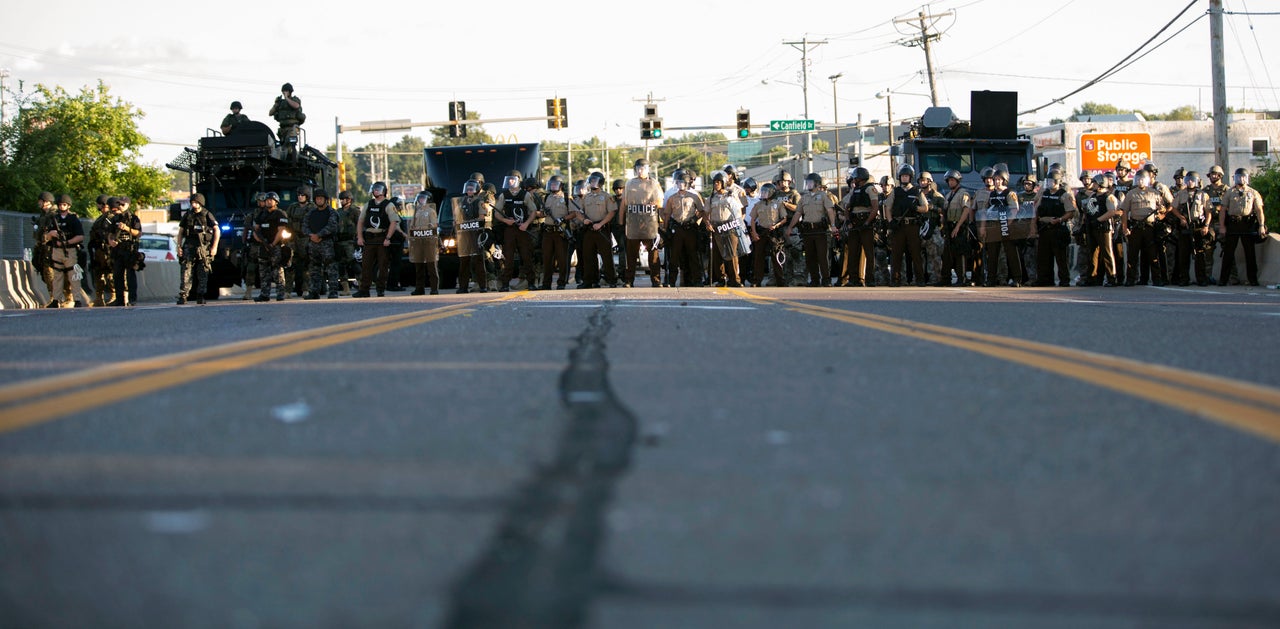 The grip of the status quo
One of the most powerful obstacles to police reform in Missouri is the basic structure of the state's local governments. St. Louis County is a sprawling suburban region, sliced and diced into dozens of tiny to medium-sized municipalities with their own police forces, municipal codes, mayors, city councils, budgets, and interests. That's made change tough to implement in the county, and left the same leadership in place that was responsible for the unconstitutional police response to the Ferguson unrest.
"It really is a hard system to organize in. It's a hard climate, because whatever you do in St. Louis city, you have to replicate 90 different times throughout the county," said Kayla Reed, a protest movement leader. "I really don't think people understand the fragmentation. I don't think people understand that there's dozens of different police departments with their own types of rules and regulations and accountability structures, or lack thereof."
No one would ever have designed the government structure in St. Louis County from scratch. By and large, the network of 89 municipalities ― some of which have just a few hundred residents and span less than a square mile ― is a product of white flight from the city, as towns tried to keep out black people, at first explicitly through racial covenants and then implicitly through zoning laws.
Today, decades after white St. Louis residents fled for the suburbs, the government systems they established to keep African-Americans out are still leaving black St. Louis County residents at a disadvantage in a region that remains largely segregated.
Many of the small towns are majority African-American and have long had black leadership, but have turned to ticket revenue ― that is, revenue from traffic offenses and low-level municipal violations ― to sustain their budgets as property values dried up and other tax revenue subsided. In 2015, a national policing research group was shocked by the policing structure in St. Louis County, calling it "dysfunctional and unsustainable." Residents used terms like "out of control," "inhumane," "crazy," "racist," "unprofessional," and "sickening." But the system, while hobbled, endures ― and absent major changes, it will continue.
The basic structure of St. Louis-area politics and policing has been "remarkably resilient and seemingly immune from consequences," says Thomas Harvey of ArchCity Defenders, a civil rights organization that has been challenging municipal court practices in the region.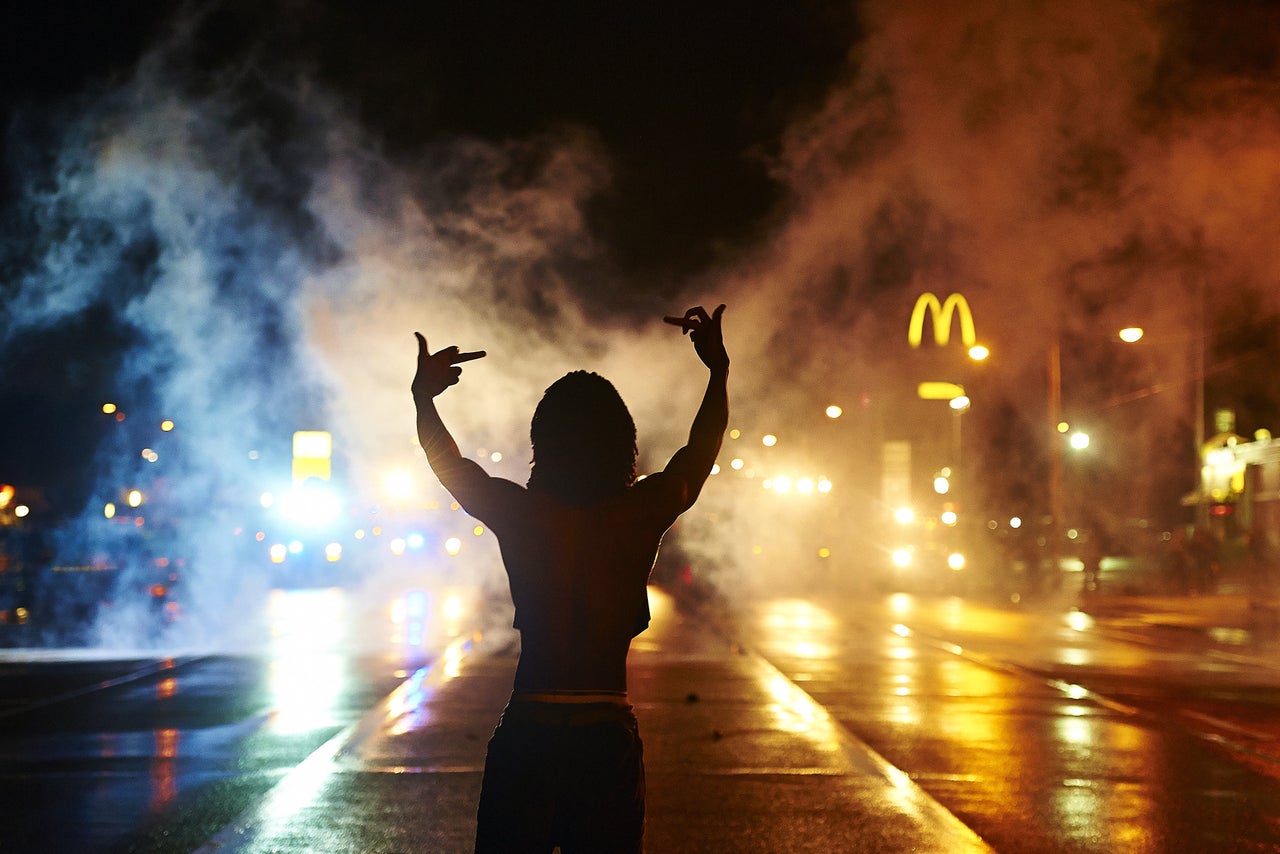 The problem of politics
Another challenge for reformers is convincing people who are less affected by bad policing that it's a problem for them, too. White middle-class voters in the western and southern parts of the county simply don't understand what is happening in other parts of the region, says Reed.
"What they see is they're comfortable and safe with the police, and anyone who is not comfortable and safe with the police must be doing something to not be safe and comfortable," Reed said. "Predominantly white communities saw Ferguson as not a protest for justice or advocacy of laws changing. They saw criminals. They were kind of accepting what was being told to them by elected officials ― that Ferguson was a bunch of looters and rioters and so on and so forth."
Tony Rice, who has been a frontline Ferguson protester since the earliest days of the movement, says he has seen a shift in municipal courts, where officials have been more willing to let him make smaller payments on outstanding fines and fees. The municipal court changes are a result of several factors: lawsuits, media coverage, a reform effort from the state's judicial branch, and legislation to cap the percentage of their budget that municipalities could get from fines and fees. (Components of the reforms were clawed back, however, due to a lawsuit from small, ticket-dependent cities in St. Louis County.) But Harvey, who is litigating several ongoing lawsuits against cities that caged poor people for days and weeks because of debts they couldn't afford, says there hasn't been enough of a shift.
"Ultimately, they're not willing to make the serious transformative change that would be necessary, and they double down on politicians who align themselves with law enforcement," Harvey said. "White people in St. Louis County want continued enforcement. They want to continue the same policies that existed before Mike Brown's murder."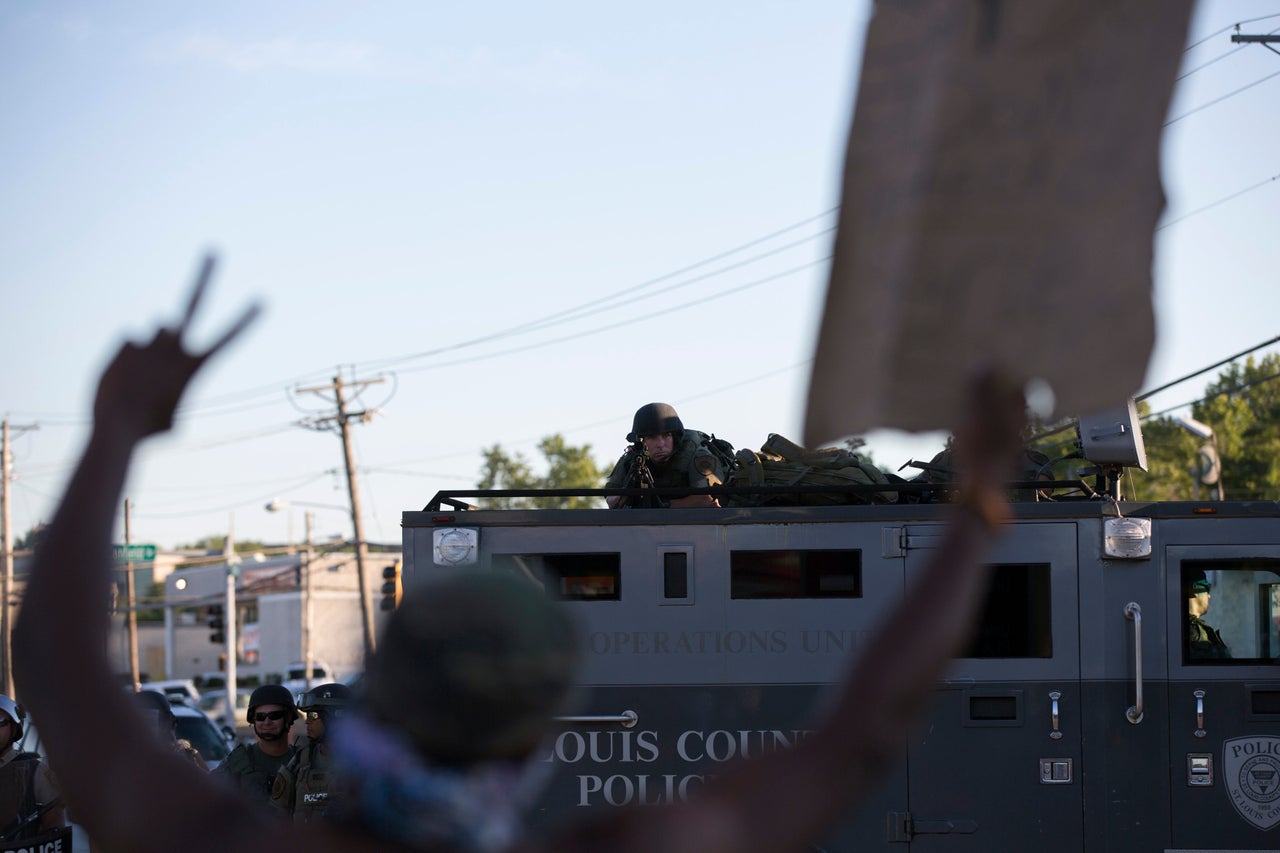 The politics of police reform were especially evident in the fight over Proposition P, a half-cent sales tax increase to support higher police salaries that St. Louis County voters overwhelmingly approved in April. St. Louis County is still largely dominated by Democrats, but many of them are closely aligned with police and the police union, and are wary of doing anything that could be seen as critical of law enforcement. The "Yes on Prop P" ad campaign, run by former St. Louis County police Chief Ron Battelle, explicitly presented the measure as a way for voters to "Support Our Police." Nearly two-thirds of county voters ended up voting for it. The St. Louis County Police Department will receive about $46 million more per year, and plans to hire more than 100 new officers.
Meanwhile, in the city of St. Louis, the reality of rising crime has only fueled further political backlash against changes to policing. Even police reform advocates believe there's a sort of version of the "Ferguson effect" — the idea that criticism of police results in an increase in crime — happening in the region. Reformers say it's not necessarily that increased scrutiny of the police emboldens criminals, but rather that police may be stepping back because they don't like criticism of their work.
"It's frustrating, but I think there's this fear — rightly or wrongly — among a lot of elected officials that if they don't give the police what they want, if they don't give them the funding they want, the raises they want, support them in the way that they want, that they will stop in providing police services to their ward," said St. Louis Alderwoman Megan Green.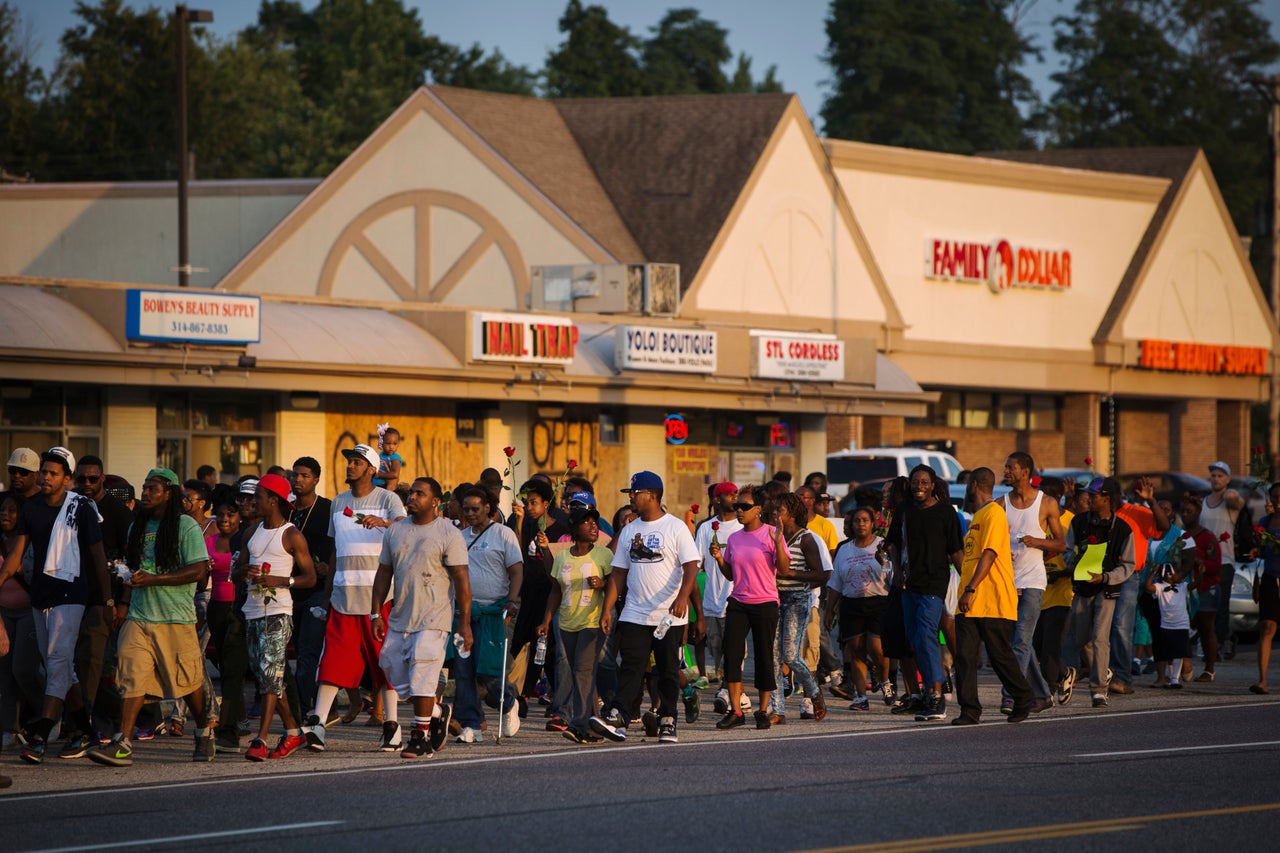 A divided movement's next big test
Reformers' own divisions have also hampered their progress. Current St. Louis Mayor Lyda Krewson, who is white, won with the backing of the police union. But in the Democratic primary — which, in the city of St. Louis, essentially serves as a stand-in for the general election — Krewson only narrowly defeated Treasurer Tishaura Jones, an advocate of police reform. Jones, who is black, almost certainly would have emerged victorious in the primary if one of the three other black candidates seeking the nomination had dropped out.
Jones had made shutting down the Workhouse, one of the jail facilities in St. Louis, a major component of her campaign. According to St. Louis city data from last June, about 98 percent of those imprisoned at the Workhouse have not yet been convicted of any crime. Many would be free if they could afford a few hundred dollars for bail.
The next big test for reformers will be a November vote on the city of St. Louis' version of Prop P, the half-cent sales tax increase that county voters approved in April. Krewson is pushing hard for the increase so she can raise police salaries to compete with St. Louis County. But some reformers oppose the measure because it would fall heavily on the poor and give only a fraction to social services. Even the little the measure does give to social workers, after-school programs, summer jobs initiatives, recreational activities, and public defenders was enough to stir the "outraged" opposition of the city police union. The social service initiatives are also intended to help combat crime, but the police union referred to them dismissively as "social programs" and "pet projects."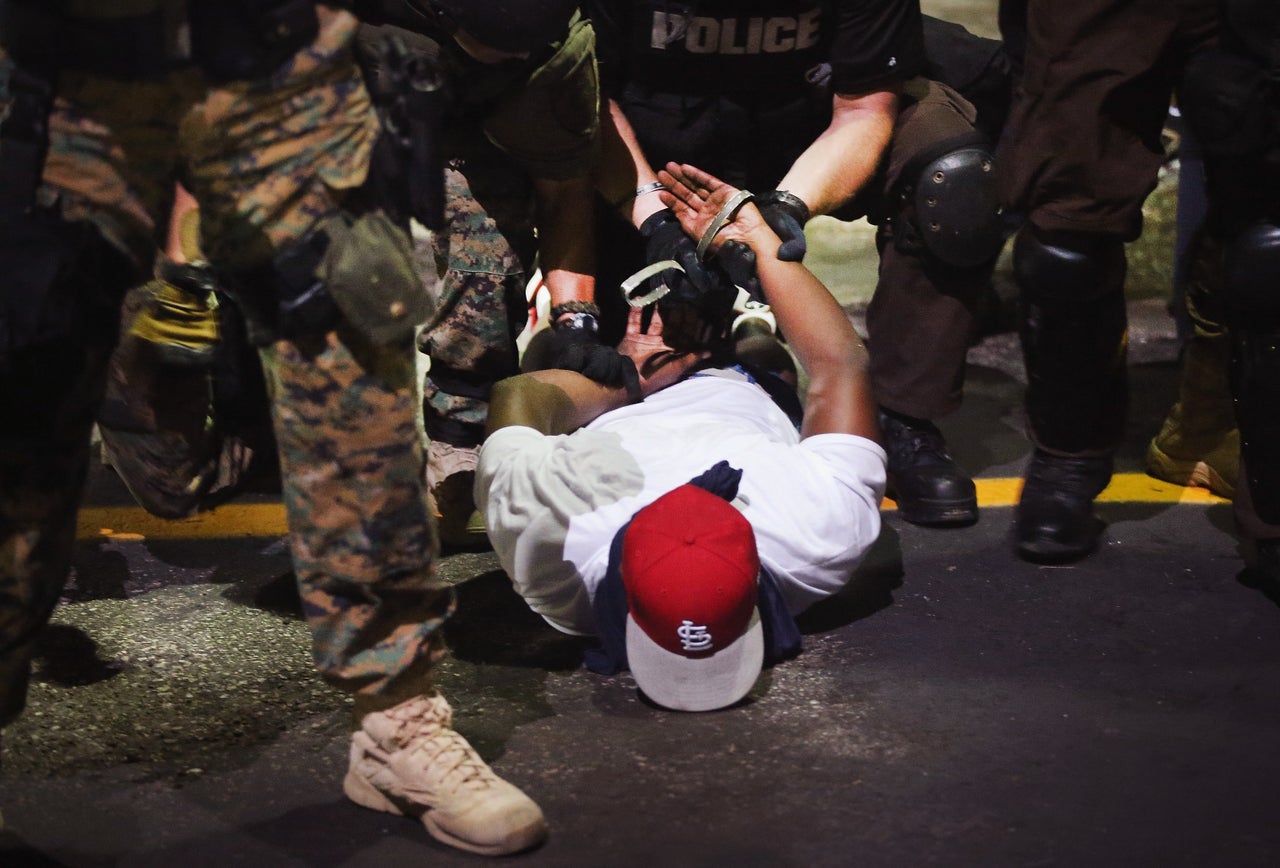 Green, who supported Jones for mayor, recently introduced a counterproposal to the half-cent sales tax increase: legislation to provide funding for more addiction and mental health treatment programs, so that the city's jail doesn't also function as its de facto treatment center.
Green's bill proposes a 0.5 percent payroll tax increase, which would more evenly affect St. Louis residents regardless of wealth, and which would generate about $39.3 million annually. That's $16 million more than the mayor's tax proposal. It would allocate the same amount for police salaries — $12.8 million — as the mayor's plan, while more fully funding resources that directly address the root causes of crime.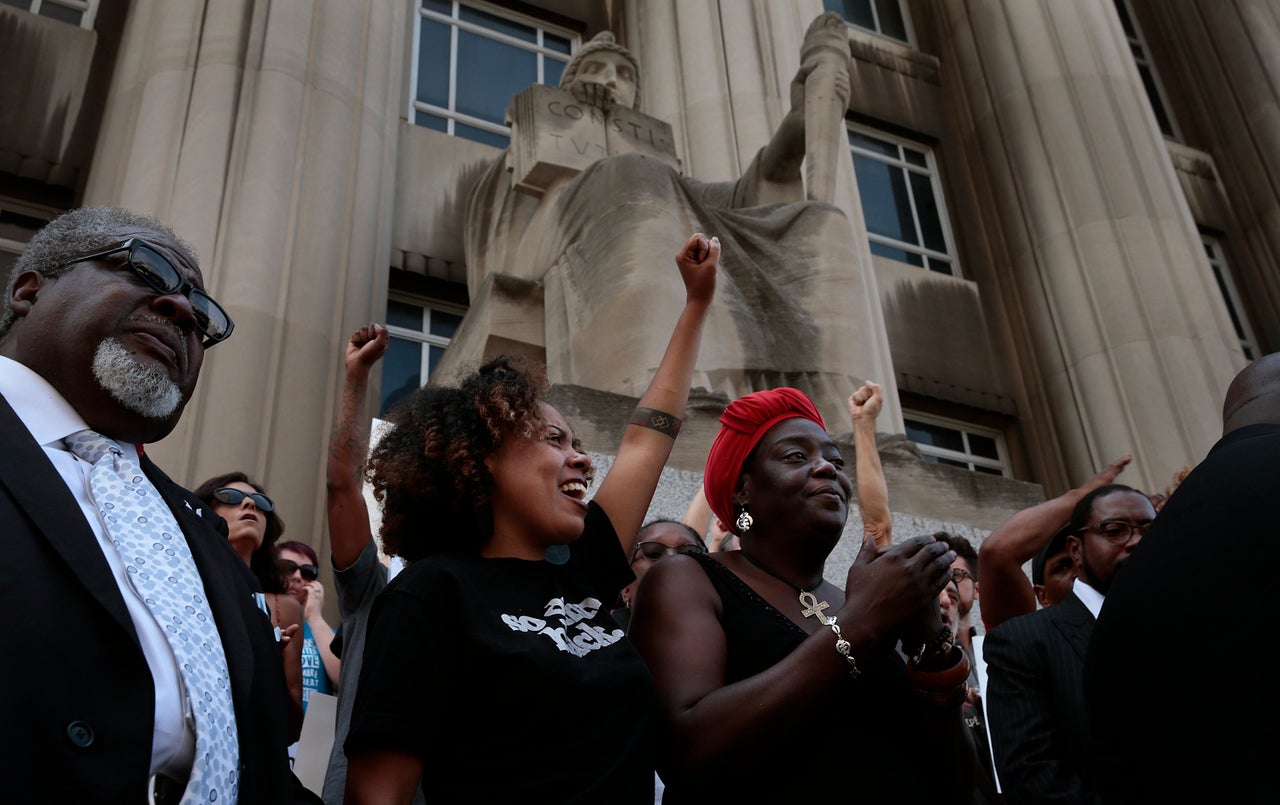 "With investments in mental health, drug treatment, and the expansion of the Prison to Prosperity Program, these funds will transition the Workhouse into a rehabilitation center that helps to end the cycles of mental illness, addiction and poverty that keep people coming back to the criminal justice system," Green said. The city can't keep "starving" funds for affordable housing, public health and other vital social services, she said, without expecting to see a rise in crime.
If Green's bill passes, it won't appear on the ballot until August 2018. But she hopes that if voters know her alternative crime-fighting measure will be on the ballot next year, they'll vote down the mayor's sales tax increase in November.
The most important thing that did change
There's still a lot of work ahead for reformers. But there has been an "awakening" among St. Louis voters since Ferguson, Jones says, with people more willing to engage in conversations about how communities are policed. The region is now the starting point for many national conversations about law enforcement. And although the political environment here is still "toxic towards poor people and black people," people are more willing to listen to reformers' complaints, and advocates have more of a voice than they had before the protests, said Harvey, the ArchCity Defenders lawyer.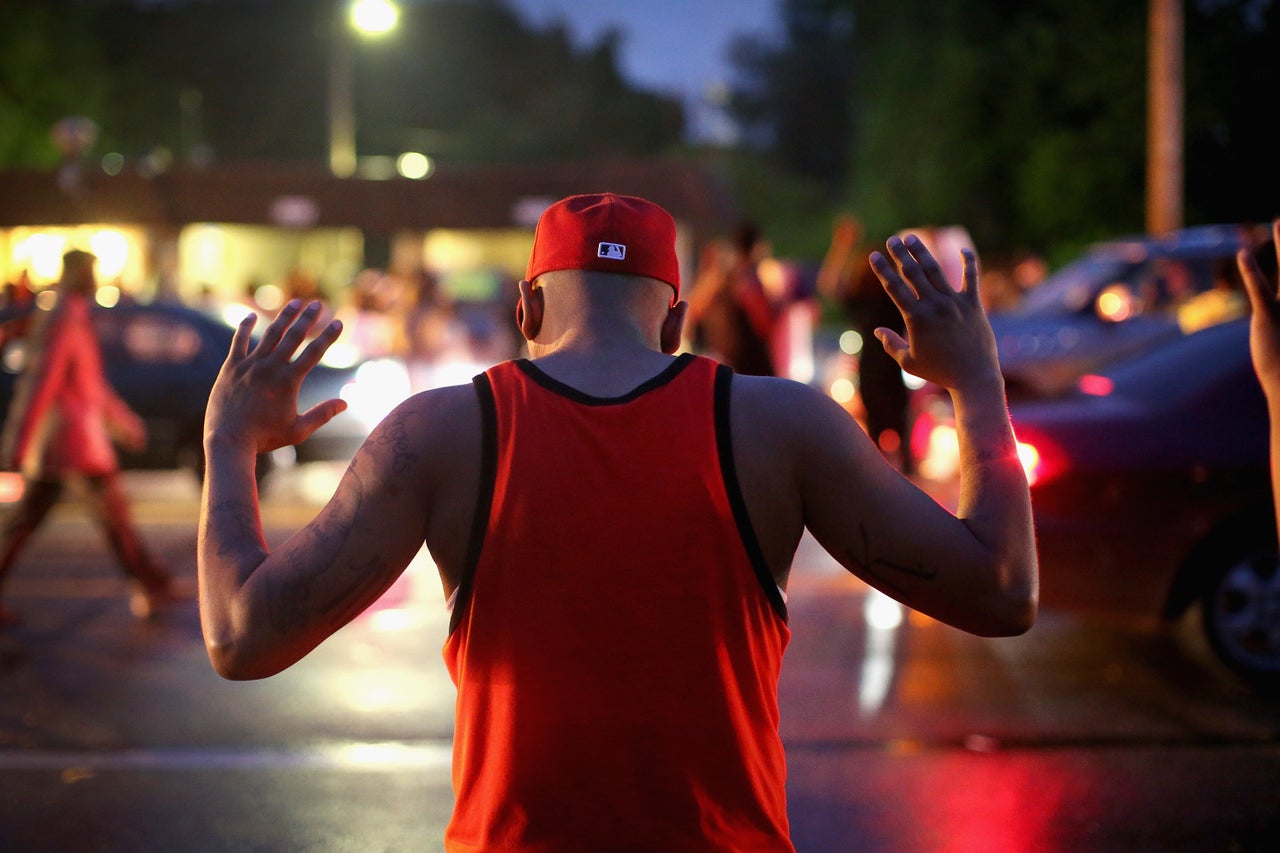 In May, Krewson appointed a 13-member citizen advisory committee to guide the search for a new police chief. The committee has already held several well-attended community forums, and has brought in professional community facilitators to break up the large audience and lead small-group discussions.
At one meeting, on June 27, a facilitator asked her group what they believe the city's new chief should know about St. Louis.
"The story of racism and segregation in St. Louis," one black woman replied. Members of other groups spoke up, too. "That's it," one said. "Yeah, we're done with that question," another interjected.
Later, the facilitators reported back to the entire group. Citizens had said that the police department needed a strong focus on de-escalation, racial bias training, and transparency, and that the new chief ― whoever it ends up being ― will have to have a history of changing the culture of a police department. The new chief, one facilitator said, "needs to not be afraid to blow up the system."